Back

Minicomputers

Raspberry Pi

In this category you will find both the latest Raspberry Pi 4B minicomputers, as well as all the necessary additions with compatible accessories.

Bestseller

Arduino is an Italian programming platform with I/O support and standard programming language. Systems are based on microcontrollers.

bbc

The BBC's Micro:bit education platform is a particularly popular in UK. Offers minicomputers, modules and accessories for learning and teaching programming.

odroid

Series of South Korean single board computers and tablets. Many of them can be operated not only with Android, but also with Linux distributions.

m5stack

M5Stack sandwich modules received recognition among Japanese customers. They offer freedom of choice in terms of combining them into systems with selected functions.

stm32

Similar to Arduino, but... different. Often used at higher education institutions, STM32 are microcontrollers with high computing performance.

avr

AVR microcontrollers are a combination of microprocessors with components into integrated circuits. AVR family includes expansion modules, programmers and books on programming.

nanopi

Microcomputers equipped with numerous communication interfaces and peripheral modules. One of the most diverse families of single-board computers.

info

Thanks to the appearance of many single board platforms dedicated to amateurs and hobbyists, minicomputers have become popular among enthusiasts of robotics and electronics. Check out other models available in Botland.

Electronics

Elektronika użytkowa

The whole range of devices and components related to electronics including accessories and elements of electronic circuits.

Sensors

tekst

Grove series modules from Seeed Studio - more than 150 different modules with a simple interface, including adapters to ensure compatibility with Arduino and Raspberry Pi.

Robots and mechanics

roboty

Ready-to-use robots and all accessories, components and sub-assemblies necessary to create your own robot or robotic arm.

Tools and Power

akumulatory

Everyting for robotic, electronic and mechanic workshop, home DIY enthusiasts and all those who need power supplies.

Education

tekst

FORBOT online and paper courses are great introduction to the vast world of electronics. Discover their possibilities and educational value.

3D print

druk 3d

3D printing, in which objects are created layer by layer. Allows to create objects at home, but also has industrial and medical applications.

Filament

Filament for a 3D printer is the basic purchase right after purchasing the printer itself.

Accessories for 3D printers

Like any machine, a 3D printer sometimes requires the replacement of the most heavily used elements, including nozzles or heaters.

3D printing pens

The 3D pens let your imagination run wild while sketching in three dimensions.

Laser cutting machine

Devices that allow you to cut or engrave various types of materials, incl. in wood, leather, plastic, aluminum.

3D scanners

3D scanners are devices that can analyze the shape of an object. Data from scanners can be used in spatial modeling.

Laser heads

Thanks to laser heads, you can engrave even the most complex patterns on various types of surfaces, e.g. leather, wood, textiles.

CNC milling machines

Today, numerically controlled milling machines are the backbone of the manufacturing industry.

2D printers and pens

2D printers and pens will find their application in many areas, including in marking packaging, construction elements and pharmaceutical products.

Smart Home

Blebox

In the category "BleBox - Home Automation" you'll find a wide range of home automation devices from the renowned manufacturer BleBox.

Broadlink

In the category "Broadlink - Home Automation" you will find ready-to-use devices to turn any ordinary home into an intelligent building.

Euratech

In the "Eura Tech - home automation" category you will find a large selection of devices intended for use in the home automation system.

Fibaro

Fibaro - home automation. In this category you can find elements of Fibaro home automation system.

Shelly

Although it is possible to develop your own network of devices and sensors, it is much faster to use ready-made drivers - e.g. Shelly modules available in our store.

SonOff

This category includes Sonoff products - intelligent WiFi controllers.

Android Box - Smart TV

Android Box is a solution that allows you to use multimedia functions on your TV even in the absence of adequate equipment.

Assistants

Voice assistants provide speech connection to the entire home automation system.

Others

Opis kategorii

Gift vouchers in Botland store is a perfect option for everyone who is looking for a nice and practical gift.

Interesting

A category in which we have collected various items, professional accessories as well as miscellaneous gadgets.

Gadgets

Keychains, mugs, mouse pads and other elements with technical motifs
Tello drones
Drones are probably the first devices capable of flight, which interrupted the hegemony of traditional flying models. Enthusiasts have found a lot more applications for them than just flying to a destination, racing or performing more or less complex evolutions in the air. Modern drones can carry out very serious missions (e.g. prepare photographic documentation, accompany police searches, and help in rescue operations). Nevertheless, it is also worth paying attention to slightly smaller machines, which are also very much needed.
Index: AKR-16529
On request. Waiting time approx. 10-30 days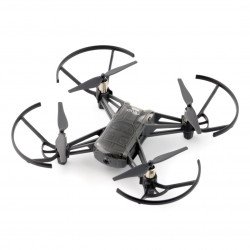 Dron Ryze Tello EDU (powered by DJI)
Ryze's latest product designed as a drone to learn programming. It enables you to easily learn programming languages such as Scratch, Python and Swift. It allows you to fly...
Protective cage for Ryze Tello
The cage protecting Ryze Tello drone from 360° impacts. Thanks to the cage you can try to perform stunts without fear of accidental drone damage.
Ryze Tello Boost Combo (powered by DJI)
The best drone model for fun and learning. It is ideal both as an educational toy for children and as recreational equipment for adults. It helps to acquire basic...
Index: INN-18271
Waiting time about 10-30 days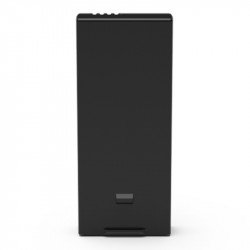 Original rechargeable battery for Ryze Tello drone with a capacity of 1100 mAh . Li-Pol type battery with 3.8 V and 4.18 Wh. It was specially created for Ryze Tel lo from...
Hub for charging 3 baterries for Ryze Tello
A charger that allows you to charge three batteries for the drone Ryze Tello simultaneously. The device charges the batteries sequentially depending on their voltage level,...
In this category we present all DJI Tello drones. This is a series of small drones designed for beginners and also for younger users. These drones are perfect for entertainment and even educational applications. For less than a hundred pounds you can buy a small but fully professional drone. In this category we have included Tello drones that will appeal to lovers of electronics from these areas.
One small drone, a plenty of great possibilities
DJI Tello drones such as the Ryze Tello are extremely small and light, but don't be fooled - they are professional machines with which you can do a lot. The Ryze Tello drone weighs only 80 g, and its length and width do not reach even 10 cm. Thanks to this, it will easily fit on your hand and will be able to carry out entrusted missions even indoors. You can perform a flight with a range of up to 0.1 km, so you can successfully perform a few actions in the air in the field.
Ryze Tello is a typical entertainment drone. Simple and intuitive control using a smartphone will make it an ideal choice for people who are just starting their adventure with quadrocopters. Even starting the device is done in an intuitive way - all you have to do is throw the device up in the air. Despite this, the Ryze Tello model will provide every user with a lot of entertainment (literally) at a very high level!
Tello drones are equipped with modern EZ Shots microcameras. They easily record movies in good quality, which you will later put on the site, in social media or send in a message to friends. You can actually do it while the drone is in the air. DJI Tello models are really small, cheap drones, but they have a lot to offer. Everyone who used them still loves them, even if already has bought another, larger drone.
DJI Tello – for fun and learning programming
Are you looking for a drone that will help you get started with both flying machines and programmable electronics? If so, buying a DJI Tello mini helicopter will be a great choice.
Controlling the drone so that it performs advanced stunts in the air is a great motivation to learn programming. Also for this purpose the drone Ryze Tello Edu was created.
Along with the device, the drone user also receives a set of pads called Mission Pads. Each pad has an individual ID number recognized by the drone. As a result, it becomes possible to assign specific evolutions that the quadrocopter is to perform during the flight. Fun and learning becomes even more interesting when more drones are involved. Then nothing stands in the way to perform simultaneous aerial stunts and play together.
The key issue with the Ryze Tello Edu drone is of course the programming process itself. With the educational kit, learning becomes really easy, among others Python, Scratch or Swift. A simple interface for learning the basics of coding comes down to an editor with block diagrams, which can be combined on a "drag and drop" basis.
Drones and A.I.
Ryze Tello drones provide users with an easy introduction to the world of artificial intelligence. This Quadrocopter can learn to recognize objects. You can also make your Tello learn human movements. This becomes possible thanks to the implemented function of 3D motion reproduction. Sounds amazing? Well, it is – these are the drones!
In addition to buying the right drone, be sure to buy a protective cage. If this is your first drone, it is worth buying such protection, because then no obstacle should harm the device. If you have questions, don't hesitate to contact us!