Product description: Lubricating oil for machinery - 65 ml
Preparation intended to lubricate lightly loaded industrial machine parts such as bearings, gears, guides. The flash point of the machine oil is 150°C. The substance should be protected against high temperature and stored in dry, cool areas. Product with a capacity of 65 ml.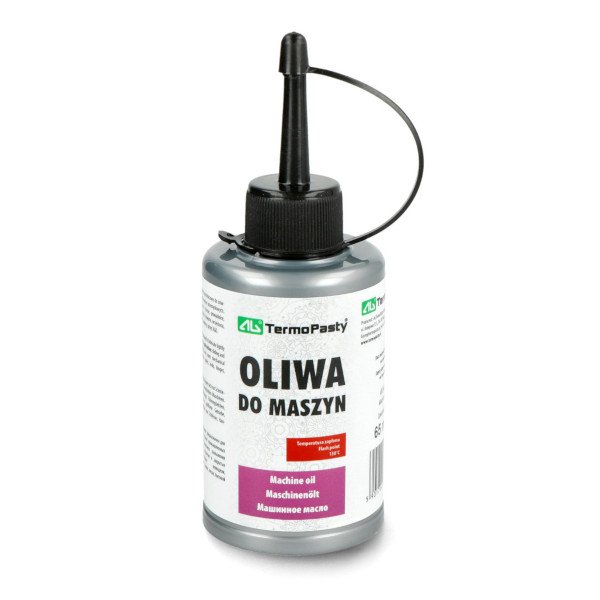 Machine Lubricating Oil - 65 ml.
Lubricating oil specification
Capacity: 65 ml
Colour: clear, white
pH-value: 7 to 8
Density: from 0.825 to 0.850 g/cm3
Flash point: 150°C
Application

plain and rolling bearings
guides
closed and open mechanical transmissions
spindles auxiliary friction nodes
locks
hinges
household appliances