Product description: Rebel RB-03 voltage detector
Non-contactAC voltage detector from50 Vto1000 V. The device informs about thevoltagedetection by changing the frequency of sound generated by the built-inbuzzer. It is also equipped withan LED diodethat signals the operation of the device. The detector is able to detect voltage in wiresunder the plaster. The product has anIVprotection category of 1000 V.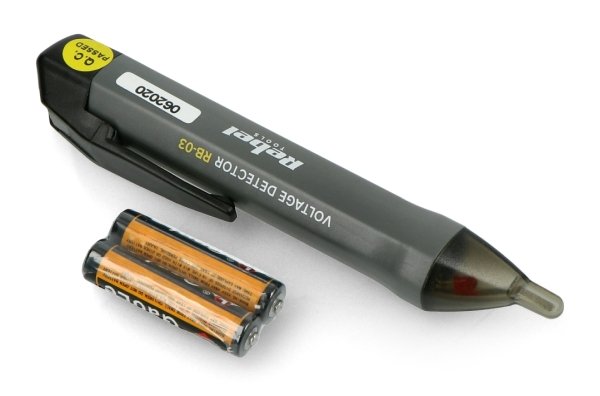 The detector is powered by the 2 suppliedAAA batteries.
Technical specifications
Power supply: 2 xAAA battery(included)
Voltage detection range: 50 V to 1000 V AC
Dimensions: 138 x 26 mm
Weight: 33 g