Description
Converter enables the connection between two popularserial interfaces USB and UART.The module is based on the systemCH340C, it provides stable work and cooperation with the most popular operating systems. To connect the system to the PC it requiresthe USB cable C type.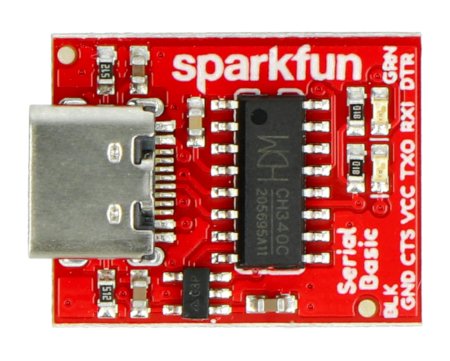 The module can be used to exchange data between the computer and the microcontroller system or for programming electronic sets with remote serial interface, e.g.ArduinoorSTM32Discovery.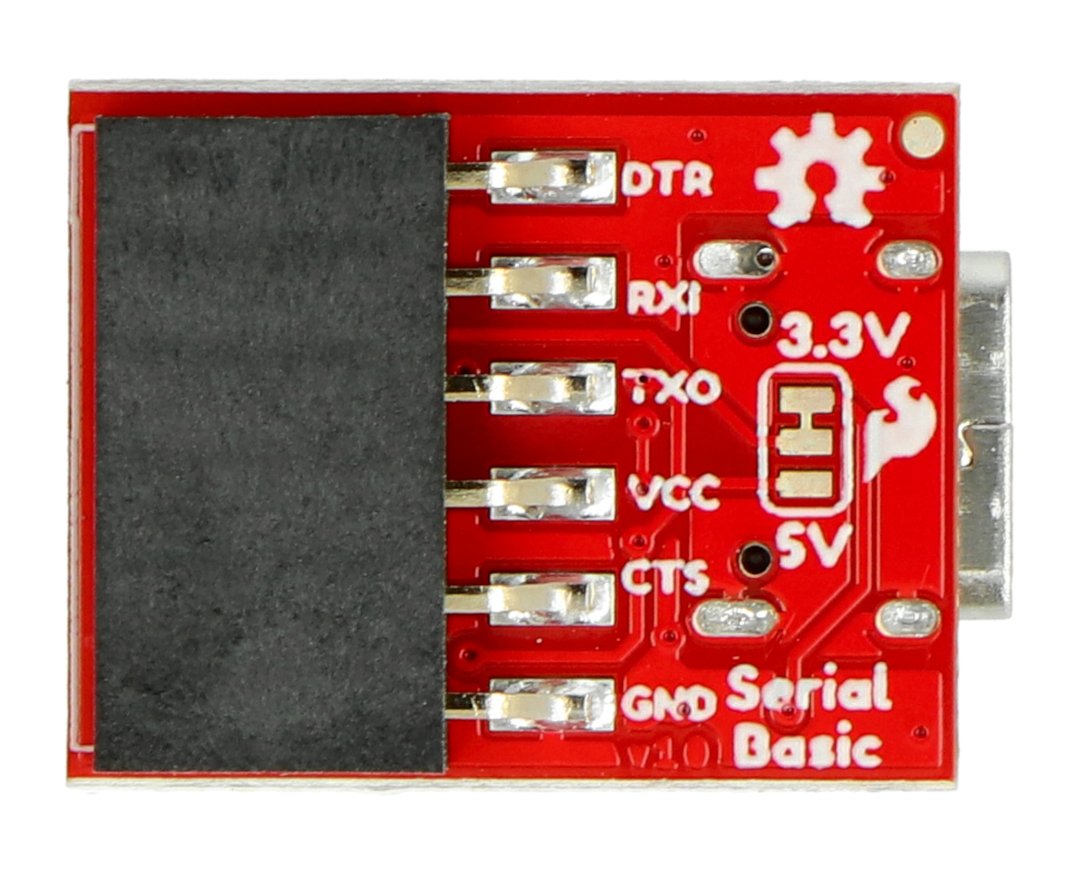 FTDI module by SparkFun was developed with programming Arduino in mind. It has automatic restart, and the distance between connectors is suitable for modulesArduino Pro: goldpin female 6 x 1.
Inputs
The module has terminals in the form of corner connectors female goldpin with signals Rx, Tx, DTR, CTS and power supplylines: PWR (5 V) and GND. The board consists of the status LEDs (TX and RX), allowing you to monitor the status of communications. The converter connects to the computer using thecableUSB connector type-C.
The system can be configured so that it also works with voltag 3.3 V. This requires soldering the jumper on the back side of the board.