Product description: D36V28F9 - Step-down converter - 9V 2.6A - Polyol 3785.
A step-down converter with a voltage supply from 9.8 V to 50 V.The output voltage is 9 Vandits current capacity is 2.6 A. The module dimensions are 20 x 18 mm.
D36V28F9 inverter outputs
| Pin | Description |
| --- | --- |
| VIN | Input voltage. |
| GND | Mass potential. |
| VOUT | Output voltage. |
| ENABLE | The low-voltage state (below 1 V) will cause the system to go into a low energy consumption state (approx. 10 μA). The pin is pulled to the supply voltage through a 270 kΩ resistor, which makes the system switched on by default. |
| PG | Pin "Power Good" open-drain. It goes into a low state when the output voltage drops below 85 % of its nominal value. If this pin is used, a pull-up resistor, e.g. 10 kΩ, must be connected. |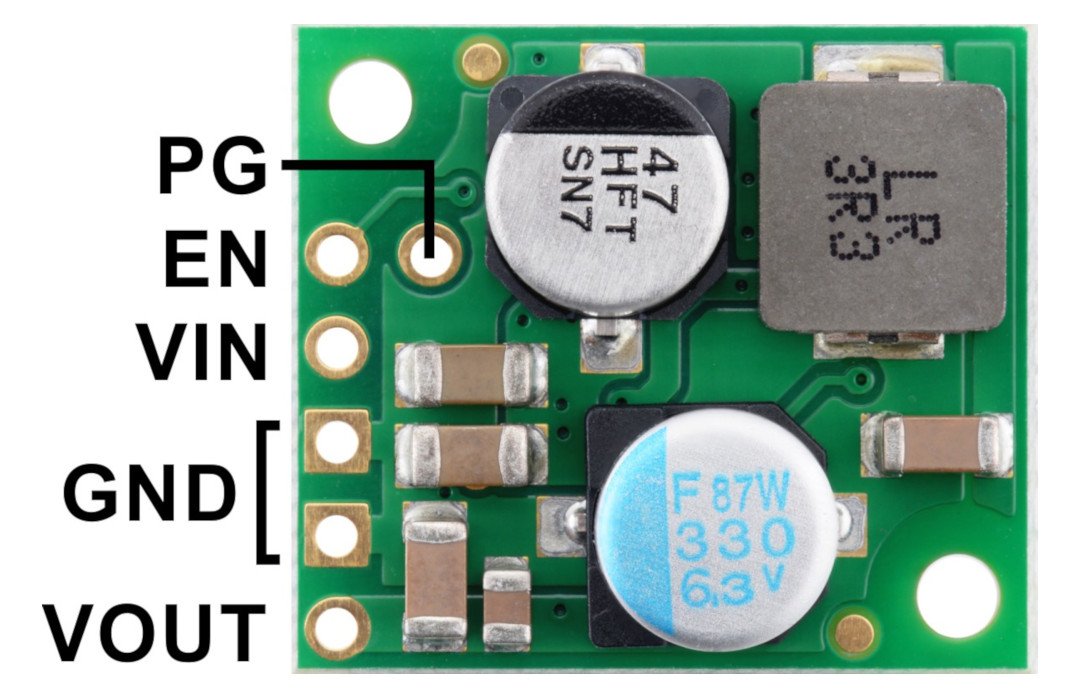 The board is equipped with the described connectors with a spacing of 2.54 mm. The device can be plugged directly into the contact board, connectedwith wires or solderedinto a dedicatedPCB.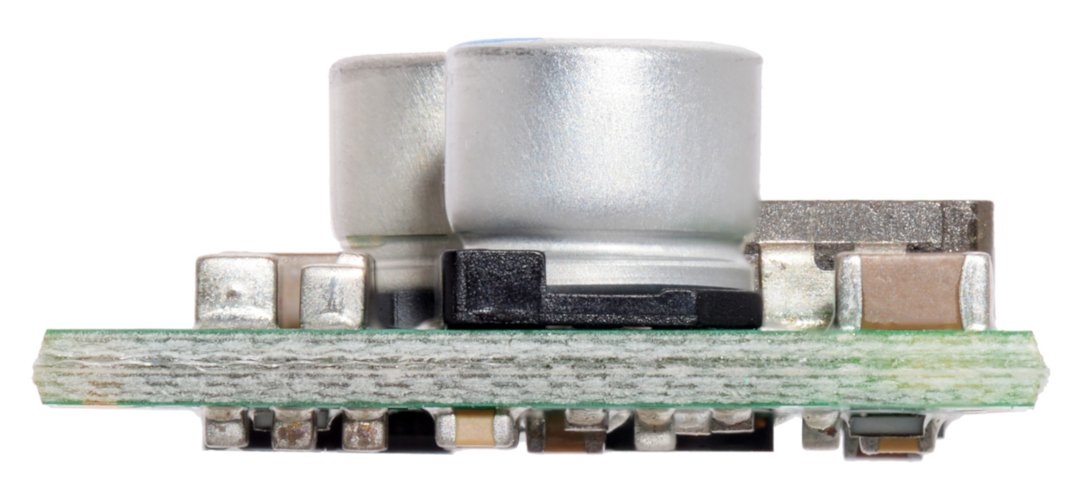 D36V28F9 converter.
Inverter system efficiency
The efficiency of the inverter is 85% - 95%, it is defined as the ratio of output power to input power (Power out)/(Power in). This is a very important parameter in the case of operation with portable power sources, where time is counted on one charging cycle.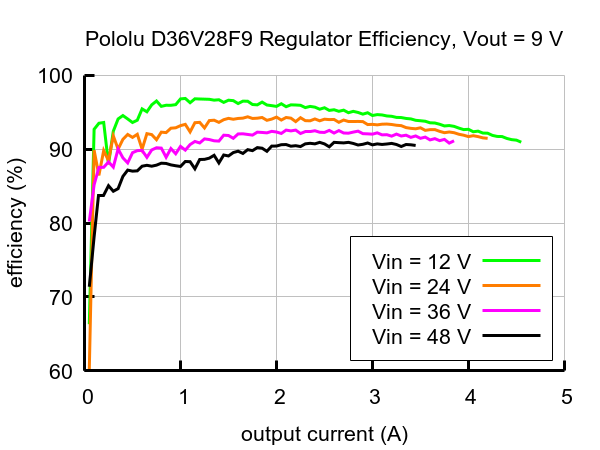 The efficiency graph of the system.
Specification of step-down converter D36V28F9
Input voltage: 9.8 V to 50 V
Output voltage: 9 V
Accuracy of output voltage: 4%
Continuous output current: 2,6 A
Efficiency of 85% - 95%
Protection against inverse polarity and against too high a current, voltage and temperature
Switching frequency: approx. 500 kHz
Soft-start function
Two 2.2 mm (M2) mounting holes
Dimensions: 20 x 18 mm
Weight: 3,3 g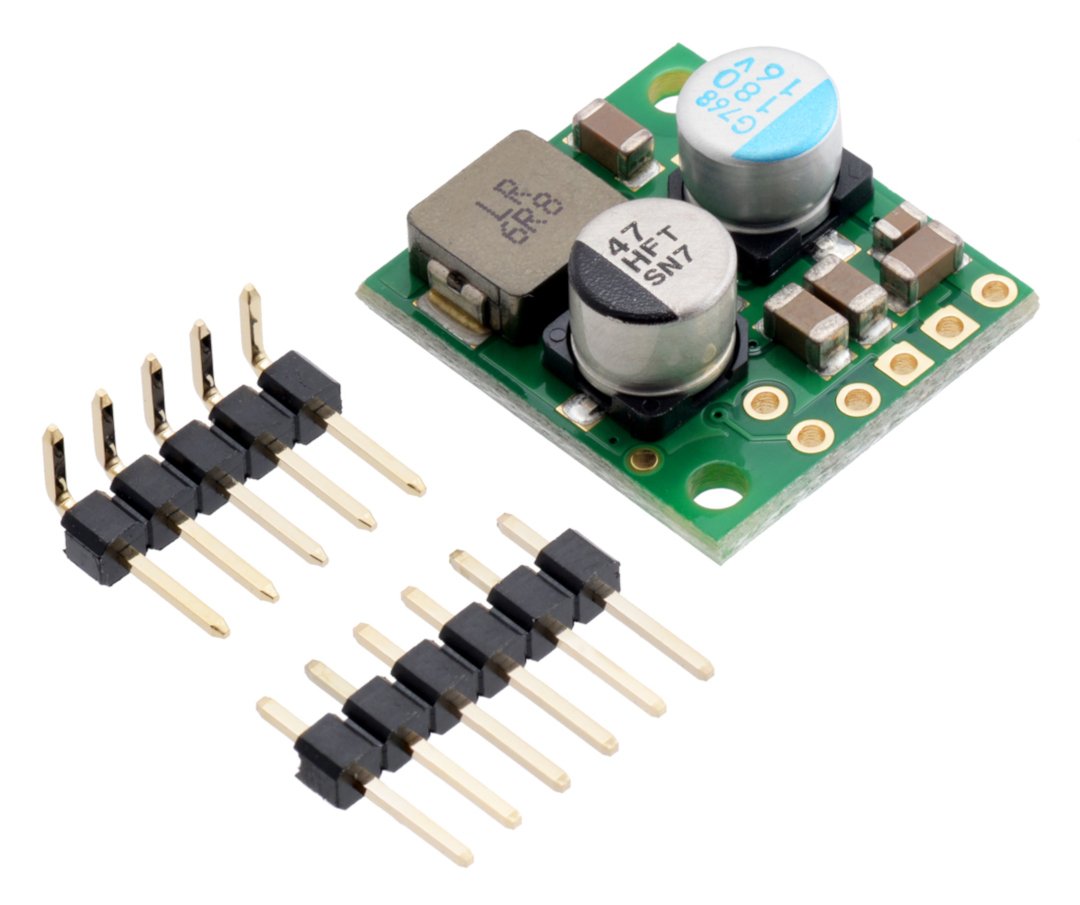 The set includes an inverter and connectors for self-soldering.