Description of product: IR Receiver Iduino + cable 3-pin
Simple Iduino module withIRreceiver, operating at a frequency of38 kHz. The module is powered with the voltage of5 V. It detects a beam at an angle of90°. Maximum detection range:18 m. It has a digital output signal.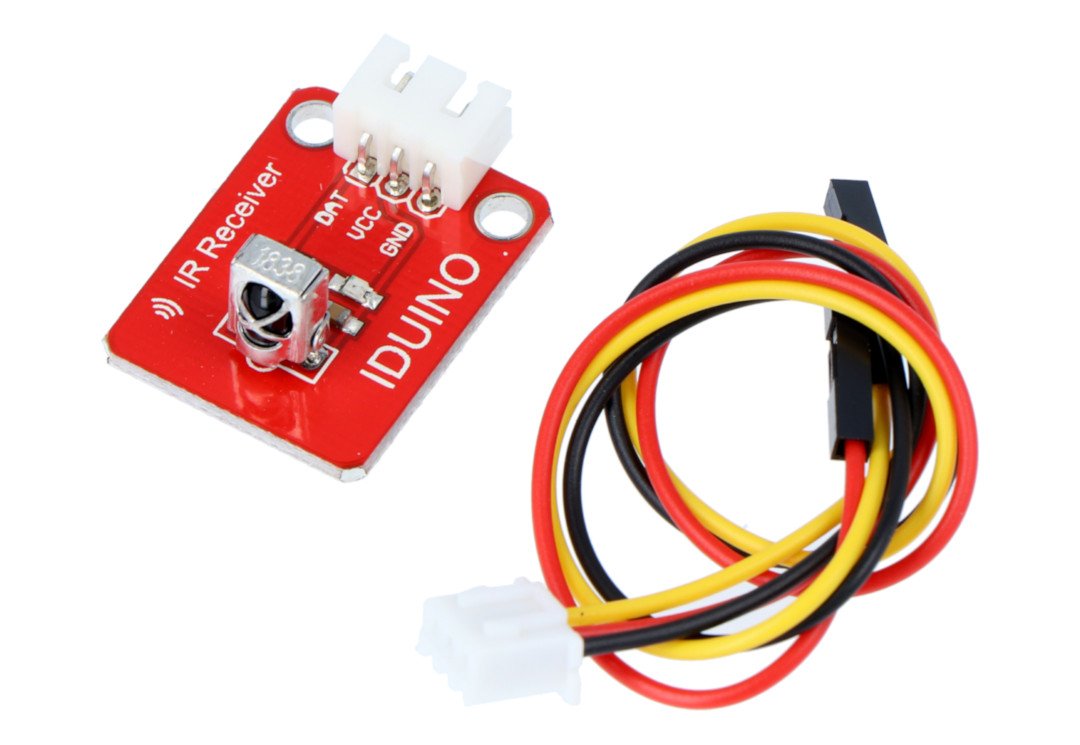 Using the module of infrared receiver
The module has 3-pin connector with digital outputs to be connected to the pin of the microcontroller, e.g.Arduino.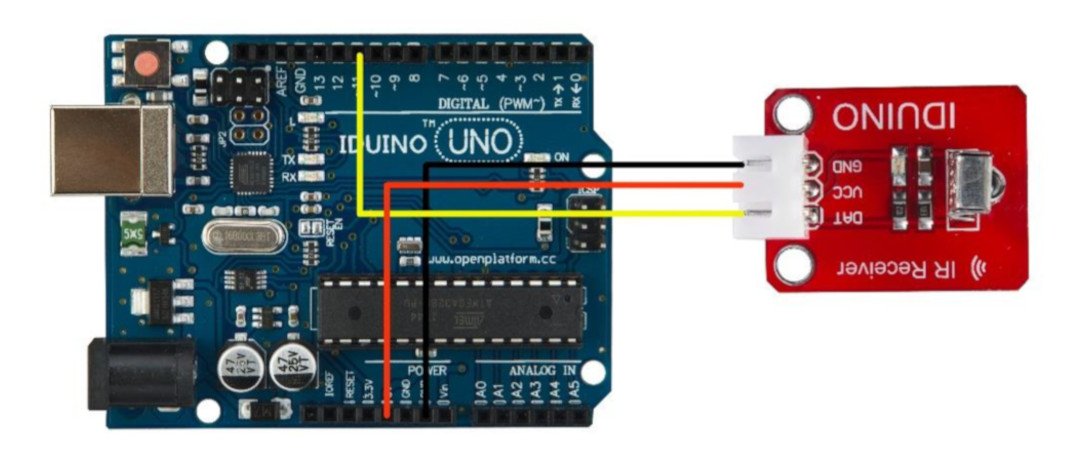 Example of connection with Iduino Uno
| Pin | Description |
| --- | --- |
| DAT | The output, digital signal. |
| VCC | The supply voltage of 5 V. |
| GND | The ground of the system. |
Specification of IR receiver
Supply voltage: 5 V
Frequency: 38 kHz
Angle of reception: 90°
Range: up to 18 m
Dimensions: 25 x 12 mm
Weight: 4 g