Description: Laser distance meter Yato YT-73126 - 40 m
AYatolaser distance meterallows you toquickly andprecisely determine the distance betweenthe device's location and the measurement target and to calculate the square area and volume.The Pythagoras' claim that the rangefinder can also be used for measurements, and it also has a number of improvements that make our work faster and simpler.
Variable starting point of the measurement

Continuous measurement of the tilt angle

Possibility of changing measurement units
The device also allows you to store the last 20 measurements in memory. It is designed to take measurements indoors and outdoors.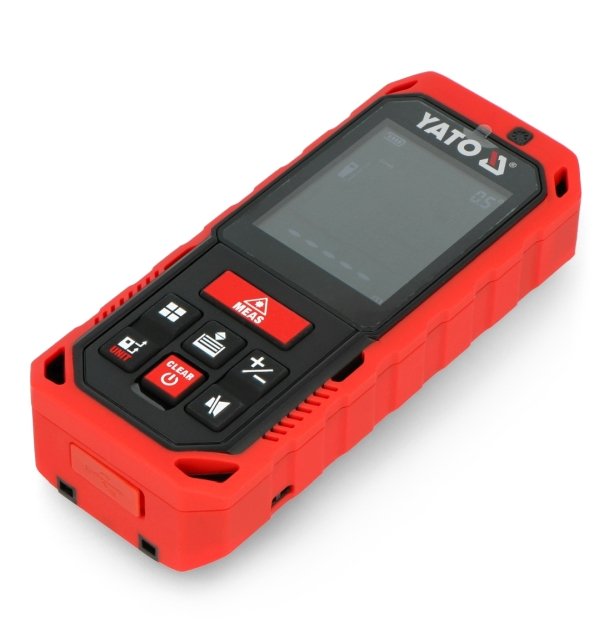 Specification of the rangefinder Yato YT-73126
Display: LCD
Volume calculation possible
Area calculation possible
Recording the last 20 measurements
Range: 0.2 m to 40 m
Trigonometric calculations can be performed
Perform addition and subtraction activities
Continuous measurement capability
3 measurement reference points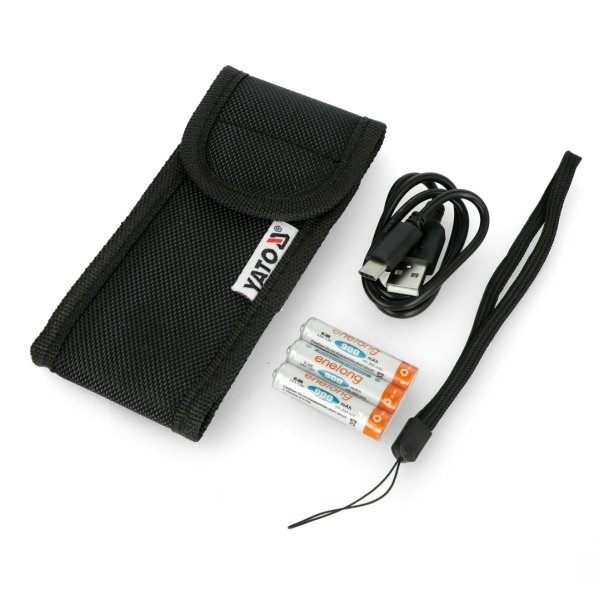 The set includes
Laser distance meter Yato YT-73126
USB cable
Cover and leash
3 AAA batteries