Product description: Lanberg Ethernet Patchcord FTP cat.6 30 m - green
GreenPatchcord category 6 FTP network cable. Manufactured by Lanberg. The cable is 30 m long and ends with RJ45 plugs. It is used to transmit electrical signals. It is additionally equipped with polyester tape, aluminum foil and LDPE filler.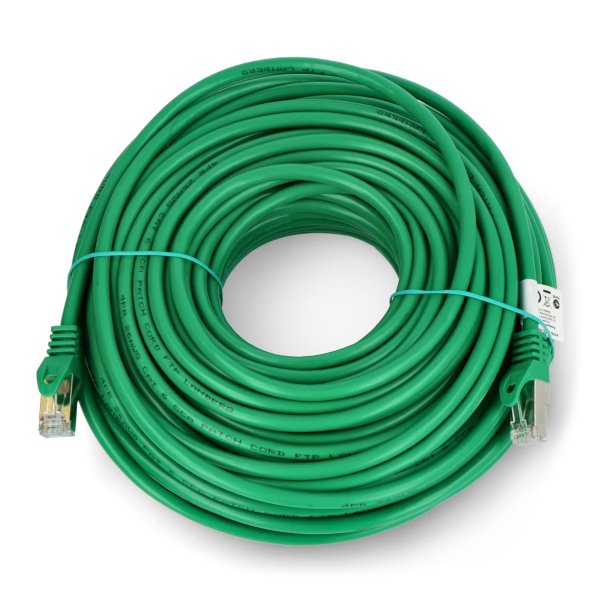 Lanberg Ethernet Patchcord FTP cable cat.6 30m - green.
Network cable specification
Brand: Lanberg
FTP Category 6 Patchcord (shielded)
AWG 26 (8 x 7 x 0.16 mm)
Construction of the strand: 7 x 0.16 mm strand
External PVC insulation: 5.7 mm
HDPE insulation of conductors: 0.88 mm
Operation up to 250 MHz
Compatibility with ANSI / TIA / EIA-568B standards
Material: Copper (CCA)
It has polyester tape, aluminium foil and LDPE filler
Colour: green
Length: 30 m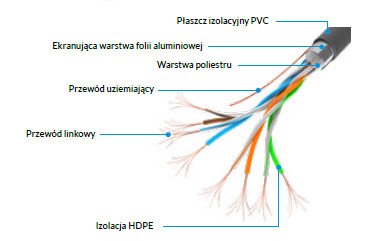 Cable construction.