Description of product: Tilt / shock sensor - module of Iduino
The tilt sensor detects changes in position. It can work as a shock sensor. The module for communication uses the digital output. It works with voltage of 5 V.
Connection of tilt / shock sensor Iduino
The sensor works withany microcontrollerwith digital input, includingArduino. To read data, it is sufficient to connect the power source and output pins to any input of the microcontroller, and read its status.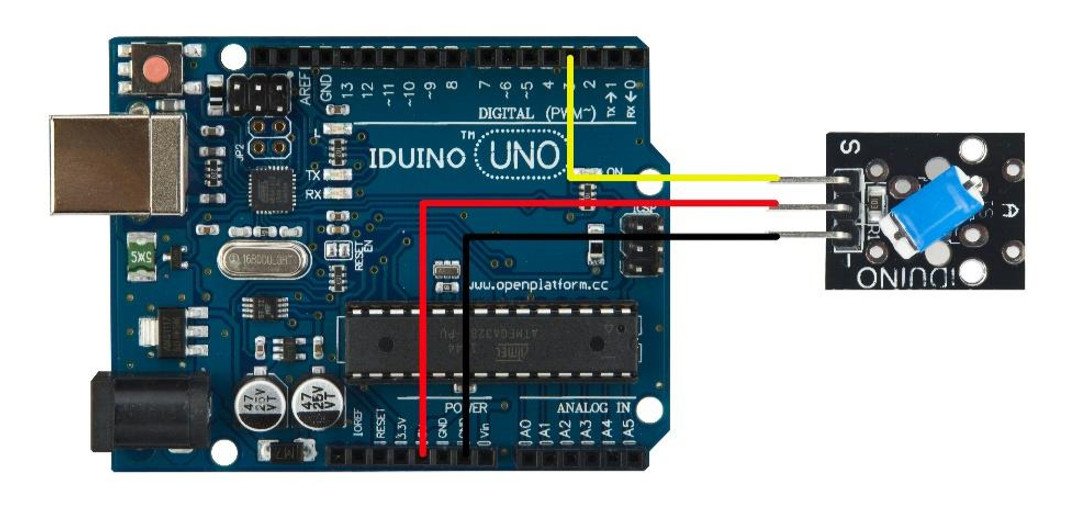 Example of connecting toArduino.
| PIN | Description |
| --- | --- |
| - | The ground of the system. |
| +(the centre pin) | Power Supply of 5 V. |
| S | The output of the digital signal. |
Technical characteristics of the tilt / schock sensor
Supply voltage: 5 V
Output: digital
Leads: 3-pin
Dimensions: 25 x 15 mm
Weight: 1 g