Product description: L-type mounting for NEMA 34 - 86x86mm stepper motor
NEMA 34 standardstepper motormount. The mount has universal mounting holes for mostNEMA34 standard motors. Mounting screws will be required for motormounting, which must bepurchased separately. The metal used for the mounting is 6 mm thick.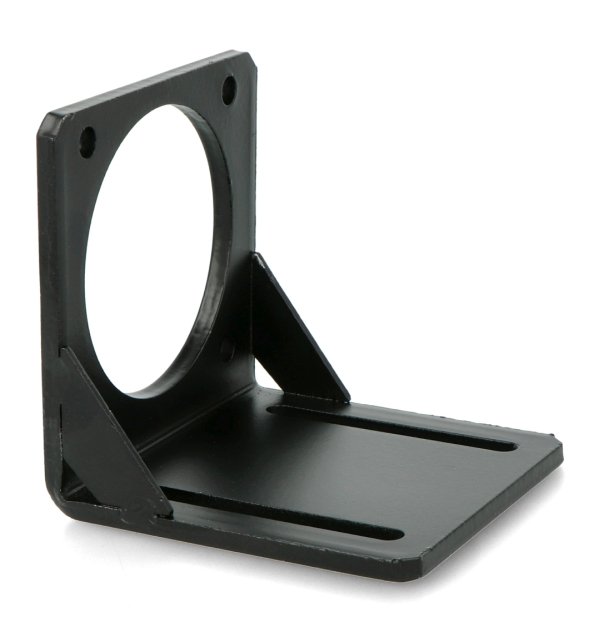 Mounting to NEMA 34 motor.
Technical specifications
Material: metal
Thickness: 6 mm
Engine size: NEMA 34 (86 mm)