Product description: L-type steel mounting for NEMA 17 stepper motor
Steel mount forstepper motorsize NEMA 17. It has slots and holes that allow the device to be mounted to virtually any structure. The metal thickness is 3 mm. The kit includes screws and nuts.
Mounting dimensions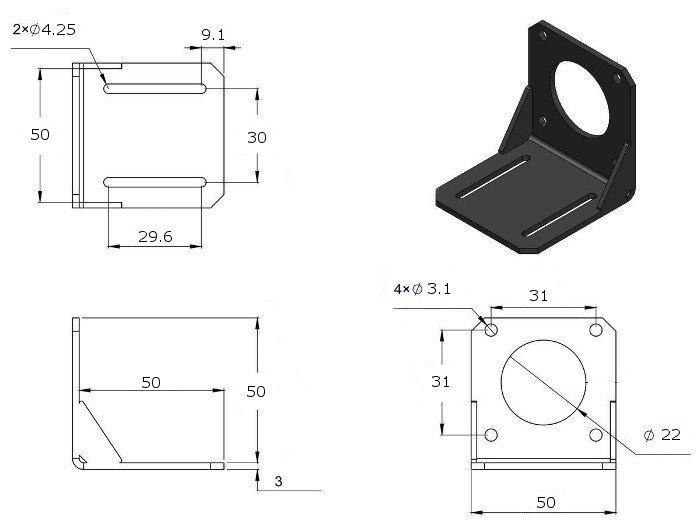 L-type fastening technical drawing (dimensions in mm).