Description: PiHut SNES - retro USB gaming controller - compatible with Raspberry Pi.
Retro gaming controller imitating the classic SNES console controller. It is equipped with8 function buttons and4directional buttons.Fully compatible with the RaspberryPimicrocomputer.It communicates through aUSB type Aconnector. In our offer you can find a casing for RaspberryPi with SNES console appearance.
In the network you can find RetroPie system,which in combination with the chassis and controller will create a powerful console for older games.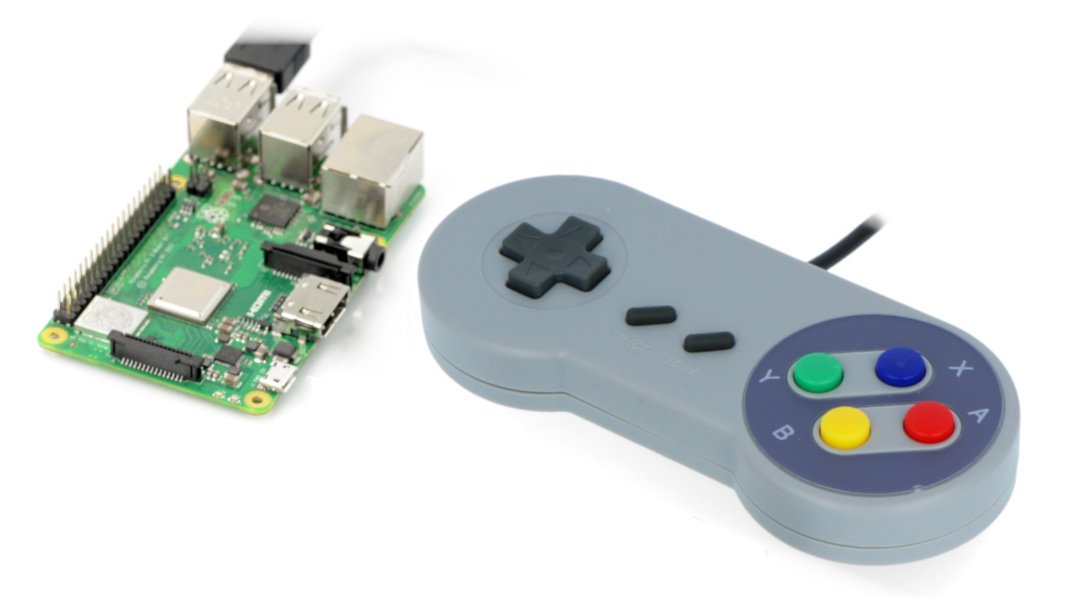 The subject of sale is a retro controller, RaspberryPiminicomputer can be purchased separately.
Controller specifications
Imitation of the SNES console controller

It has 8 function keys and 4 directional buttons

Communication: USB
Cable length: 1,4 m
Compatible with:Windows / macOS / Linux / Raspberry Pi
Dimensions: 144 x 63

x 25 mm