Product description: AVR microcontroller - ATmega88PA-AU SMD
Popular microcontrollerAVR from ATmelin the case soldered on surface (SMD). It has 20 Mhz clock frequency. Includes 8 kB of Flash memory, and 23 output / input. Power voltage from 2,7 V to 5,5 V.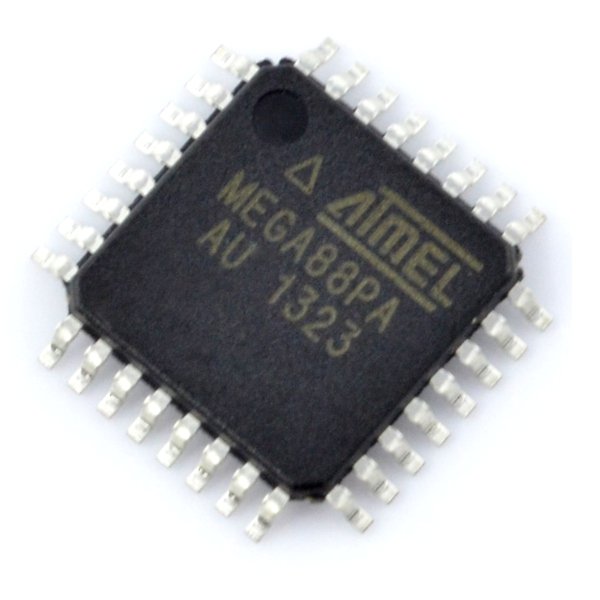 Inputs of AVR microcontroller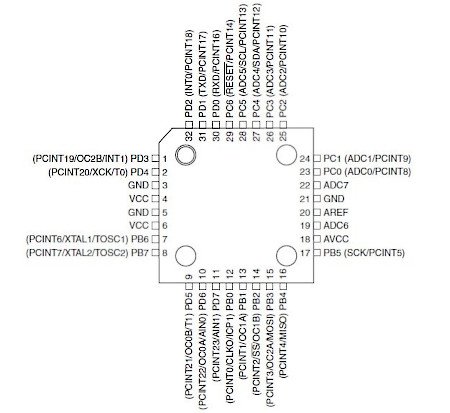 Specification of AVR ATmega88PA-AU microcontroller
Marking: ATMega8A-AU
Clock frequency: 20 MHz
Flash memory: 8 KB
23 line output/input
Two 8-bit Counters
One 16-bit counter
10-bit analog-to-digital Converter
Hardware network interfaces: USART, SPI, 2-wire (I2C)
Sleep modes
Power Requirements: 2.7 V - 5.5 V
SMD case (TQFP-32)
In our store you will also find quartz resonators and an AVR programmer.