Specification:
Supply voltage: from 3.3 V to 5.5 V
Does not require additional external components
Triple female-female wires included
Temperature

Measuring range: from 0 °C to 50 °C
Resolution: 8-bit (1 °C)
Accuracy: 2 °C
Response time: 6 - 15 seconds (usually 10 seconds)

Humidity:
*RH- relative humidity is expressed in percents. It is the ratio of actual humidity in the air to its maximum number that air can keep at a given temperature.
Description
The module includes a popular sensor for measuring temperature and humidity. On the board are also, required for proper operation of the system: a resistor and a capacitor to filter the supply voltage. The sensor can be controlled using a microcontroller or any commissioning set, for example, Arduino. Before using, you need to see the documentation.
Pins are popular goldpin connectors (2.54 mm pitch) for connecting the sensor via wires or to directly attach to the breadboard. The set includes colorful wire.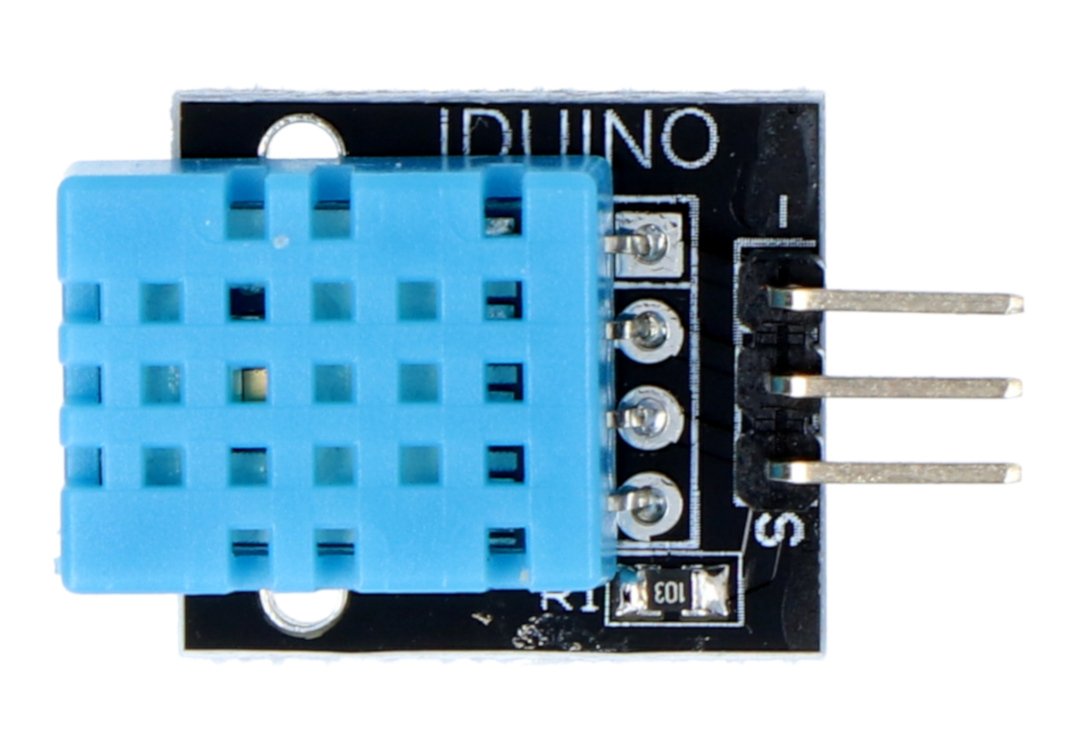 Connection example
The system contains passive components necessary for the proper operation of the sensor. The module is sufficient to connect via wires, to any microcontroller or commissioning set:
VCC ( + ) - supply voltage from range: 3 V to 5.5 V
GND ( - ) - the ground of the system
OUT - digital output connected to the input of the microcontroller