Description
Digital magnetic sensor can detect the magnetic object near it, when it is detected, the led turns on on the board. Supply voltage is from 3.3 V to 5 V.
The product is compatible with Arduino
Sample code and detailed information can be found in the user guide.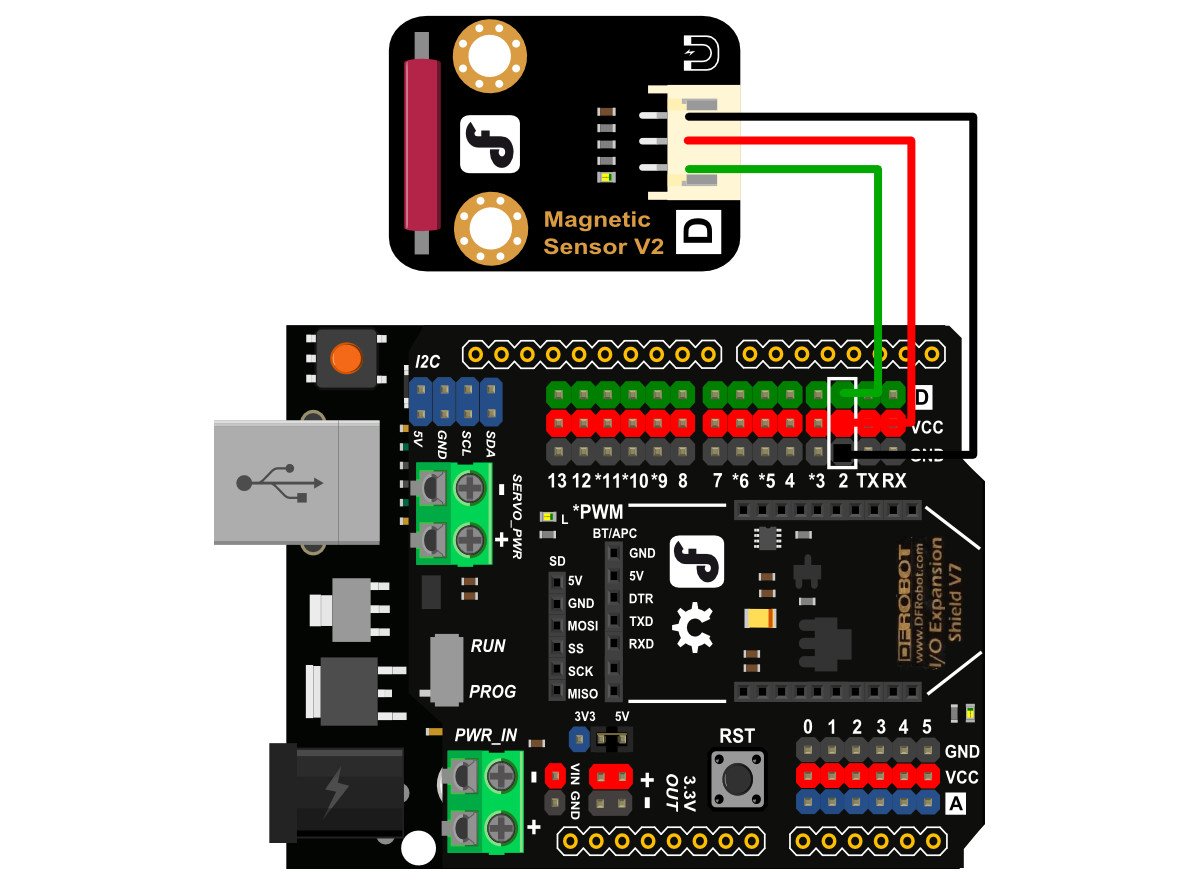 Example of connecting the sensor with Arduino.
Specification
Supply voltage: from 3.3 V to 5 V
Interface: digital, Gravity
Indicating LED on board
Mounting holes: 2x, with 3 mm diameter
Dimensions: 30 x 22 mm
Set includes
Digital magnetic sensor
Cable Gravity