Product description: Sensor for measuring the heart activity - heart rate monitor AD8232
Module for measuring electrical activity of the human heart. The output is an analog signal which can be saved as EKG. The connection of the electrodes is enabled by the slot of jack type of 3.5 mm.A suitable cableandelectrodescan be purchased in our store. The device operates with a voltage of 3.3 V, it has a place for soldering the goldpin connectors- 2.54 mm pitch (not included) and four holes for mounting screws.
The applied AD8232 chip enables the conditioning of the ECG signal. It was designed in such way to amplify the desired values, while filtering the ubiquitous noise and interference. Thanks to LO- and LO+ pins, you have the possibility to check if the wires were properly connected with the electrodes.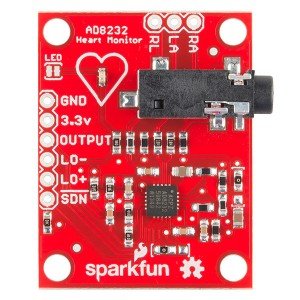 Connection
The module has six pins that can be connected to Arduino as follows:
| Pin | Arduino | Description |
| --- | --- | --- |
| GND | GND | The ground of the system. |
| 3.3 v | 3.3 v | Supply voltage is 3.3 V. |
| OUT | A0 | Analog output. |
| LO- | 11 | Detection of connection of the -cable. |
| LO+ | 10 | Detection of connection of the +cable. |
| SDN | N/C | Pin switching the system to standby mode. It can be left not connected. |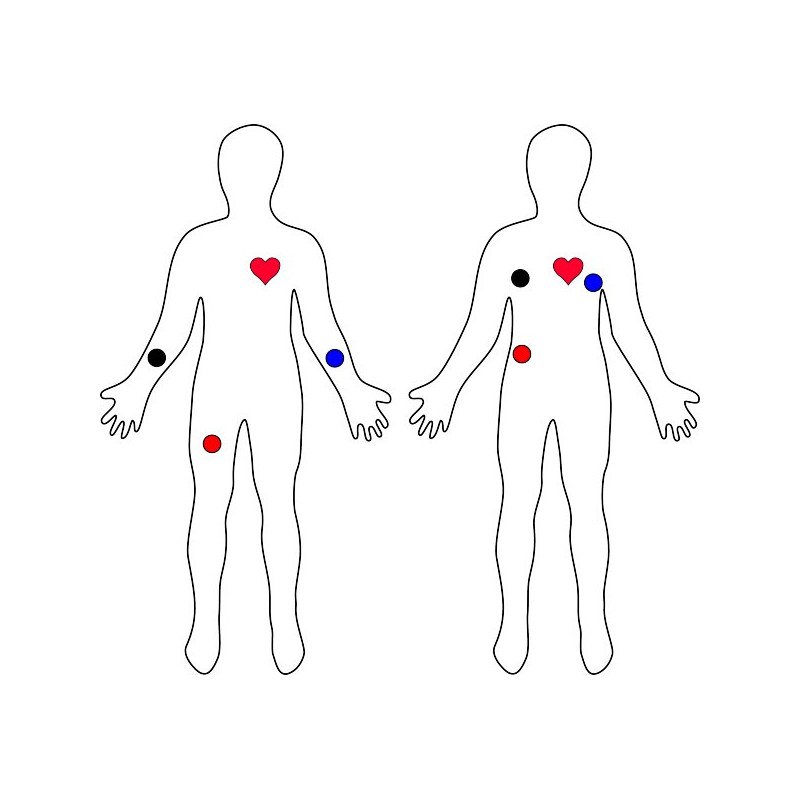 An example of the arrangement of the electrodes on the body.