Description
Ultimate Robot Kit 2.0 is the most complex kit of Makeblock system. Due to the large number of elements, you can create a variety of designs of vehicles, manipulators and other mechatronic devices. Library of examples of designs in the form of 3D models, greatly simplifies the work and inspires to create your own robots.
Contained in the kit,driver is compatible withArduino Mega, it's great for learning programming. Beginners can start with graphic language mBlock based on Scratch 2.0. More advanced users have at their disposalthe Arduino IDEwith a set of libraries. The robot can be controlled using apps on smartphones and tablets.
Features
Unlimited possibilities of creation, 10 design examples in the kit.
Structural elements made of high quality anodized aluminum.
Three powerful DC motors equipped with optical encoders, allow precise control of the movement of the robot.
Wireless communication with PCs and mobile devices.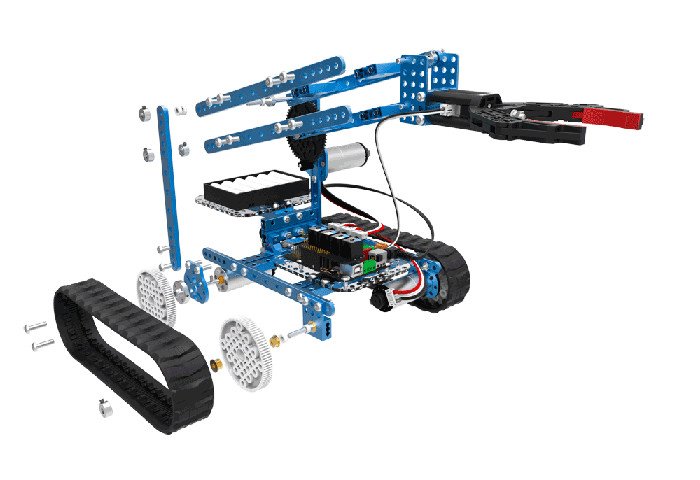 The manipulator on the crawler chassis 
The manipulator on the crawler chassis can grab and move various objects.

Trolley for the camera
Trolley for the camera is a mobile chassis equipped with a pivoted mechanism of 360 degree. Allows you to set the camera, a photo camera or smartphone to make photos.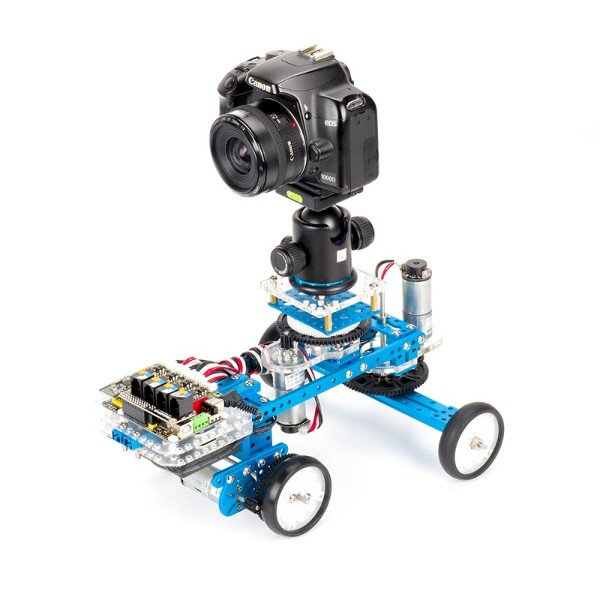 3D scanner
A 3D scanner is a simple device that allows you to automate the process of 3D scanning with a smartphone and with the appropriate app. Automatically, performs a series of pictures of an object placed on the platform, which can then be converted into a three-dimensional model, for example, in the programAutodesk 123D Catch.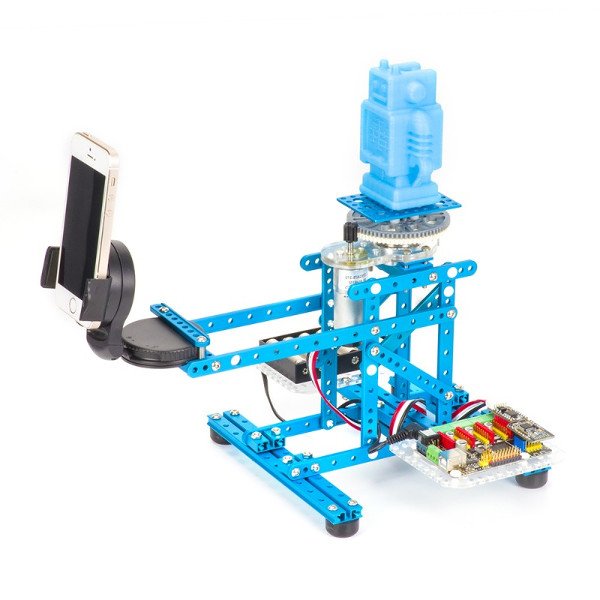 Stabilizing Robot
Stabilizing Robot is another example of an interesting structure made from Ultimate Kit 2.0. Thanks to encoders, gyroscope sensor and an advanced software, it automatically keep the balance moving on two wheels.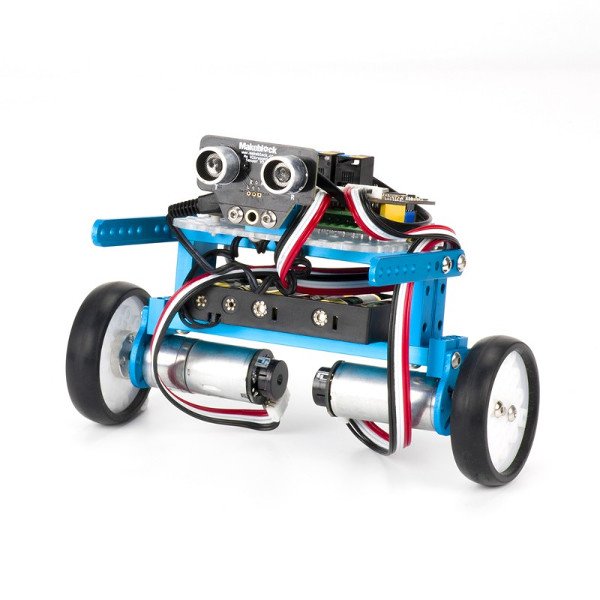 New, powerful motherboard MegaPi
MegaPi is a small but powerful controller based onArduino Mega 2560. It has 6 adapters to connect different types of functional modules, such as drivers of DC motors and stepper motors, wireless communication modules and much more. MegaPi is able to simultaneously handle 10 servos or 8 DC motors. It is ideal as a driver of robots and 3D printers.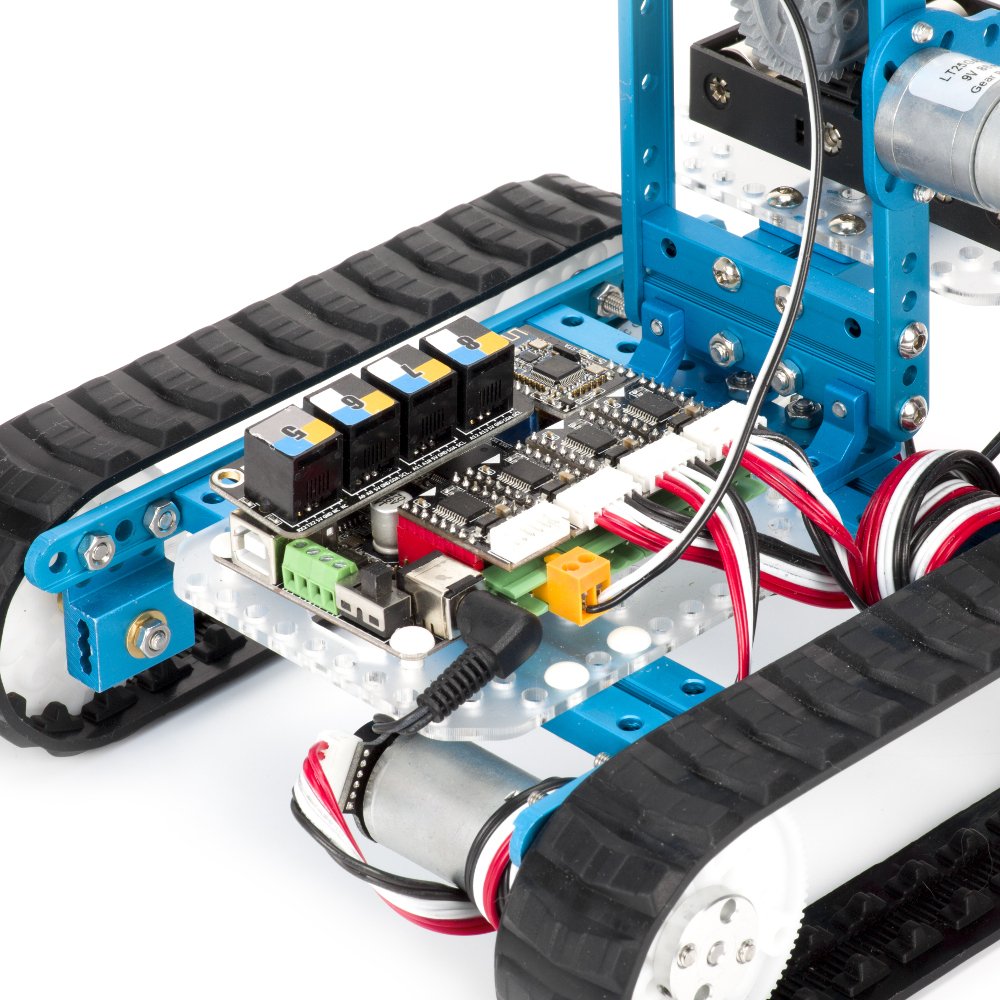 Graphic programming on the PC
Ultimate 2.0 is fully compatible with mBlock which is a graphical language and a programming environment based on Scratch 2.0. It is ideal for beginnong robotics engineer.
The graphical programming on the iPad / Android
Thanks to Makeblock HD app, you can easily program and control your robot via smartphones and tablets.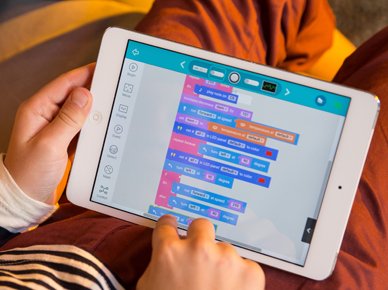 Programming on the PC
Advanced users can program Ultimate 2.0 inthe Arduino IDEand in Python. Available are prepared libraries for these programming languages.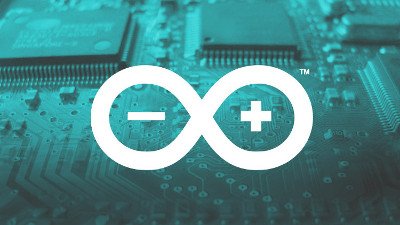 Specification
The graphical programming

mBlock - Windows, Mac OS, Linux
Makeblock App - Android, iOS

Text programming

Arduino IDE - Windows, Mac OS, Linux
Python - Windows, Mac OS, Linux

Driver: MegaPi is compatible with the Arduino Mega, ATmega 2560 microcontroller
Sensors and modules

1 x gyroscope
1 x distance sensor
1 x dual sensor of line
1 x adapter RJ25
1 x trigger
1 x Bluetooth module
1 x cap with an RJ25 output

Output device
I/O Ports

4 x RJ25
10 x servo
4 x DC motor with encoder / 8 x DC motor
2 x power
1 x USB

Other equipment

1 x USB cable
1 x screwdriver
1 x wrench

Elements of design

extruded aluminium, connected with M4 screws

compatible with Lego

Power supply: 6 x AA - not in set

Communication: Bluetooth, USB

Dimensions folded: 37 x 19.8 x 26,7 cm

Weight folded: 3650 g

The number of items in set: over 450
Specification MegaPi
Microcontroller: ATmega 2560 - 16AU
Supply voltage: 6 V to 12 V DC
Working voltage: 5 V DC
I/O: 43
Serial ports: 3
I2C interface: 1
SPI interface: 1
Analog inputs: 15
I/O current: 20 mA
Flash memory: 256 KB
SRAM: 8 KB
EEPROM: 4 KB
Clock speed: 16 MHz
Dimensions: 85 x 63 mm
Red pin: output power
Yellow pin: I/O pin 
Blue pin: the wireless communication interface
Black pin: GND mass
Green interface: output power