Product description: mCookie Motion - 3-axis accelerometer, gyroscope
Universal module in mCookie standard, which allows you to measure position and acceleration. The product is compatible with theItty Bitty Buggyrobot, which is connected to it via amagnetic connector (withoutany additional wires). The module has a 3-axis accelerometer and a 3-axis gyroscope.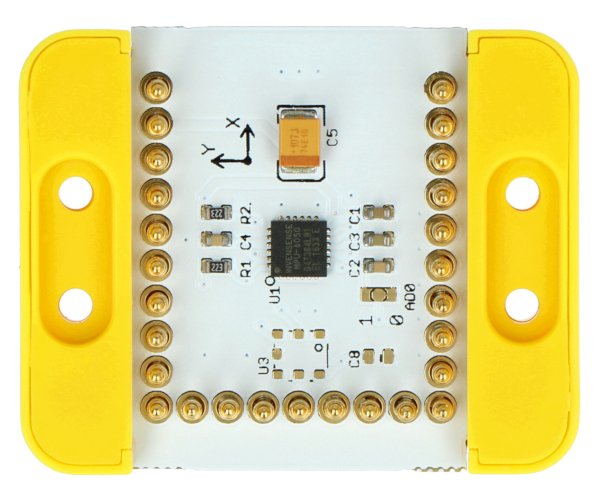 The mCookie Motion module has an accelerometer, gyroscope and barometer.
Connecting the module to the robot allows you to measure acceleration, tilt and pressure. Thanks to this, it is possible to build vehicles which adjust their driving style to the slope of the ground and react to an external stimulus (e.g. hitting an obstacle).
The role of sensors is played by the popular MPU6050 system, which communicates with the I2C interface. The manufacturer provides examples of Arduino programs, thanks to which the module can be quickly used in practice.
Arduino compatible product
The library and wiring diagram of Arduino can be found at thisaddress.
Specification of mCookie Motion module
Sensors used
Communication: I2C
IttyBitty Buggycompatible module