Description
Knob in a form of an encoder with a button that allows you to create a simple user interface. The module sends a digital signal to the SIGA and SIGB outputs, depending on the direction of rotation. Operates from voltage of 5 V. The kit also includes a cable for Seeedstudio Base Shield v2.0.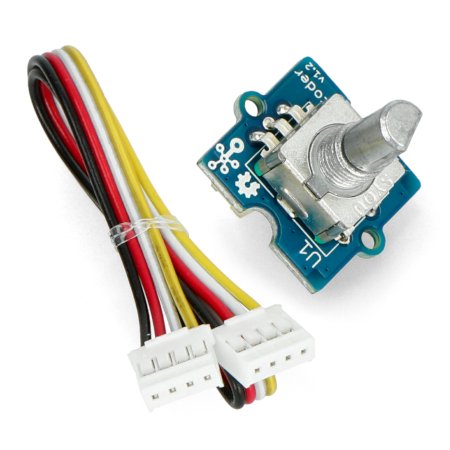 Module supplied with 4-pin cable for Base Shield v2.0.
Sensor maintenance
The sensor has a 4-pin Grove with digital outputs SIGA, SIGB, to be attached to the pin of the microcontroller, e.g. Arduino.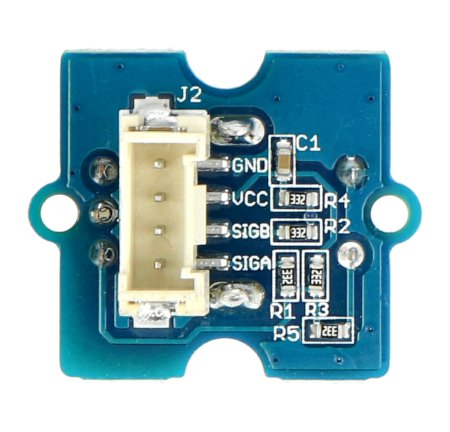 Pin
Description
GND
The ground of the system.
VCC
The supply voltage of 5 V.
A SIG

Signal And receiver

.

SIG B
The signal B of the receiver.
The operation of this sensor
Specification
Supply voltage: 4.5 V to 5.5 V
360° rotation
Current consumption: 10 mA to 30 mA
Dimensions: 20 x 20 mm
Weight: 12 g