Description of product: the shifting Register 74HC595 - 8-bit - 5pcs.
The registry after the 8-bit outputs zatrzaskującymi - latch. Price for 5 PCs Layout, operating with a voltage in the range of 2 V to 6 V. Gets a 1 uA current. Was closed in the case of the DIP-16.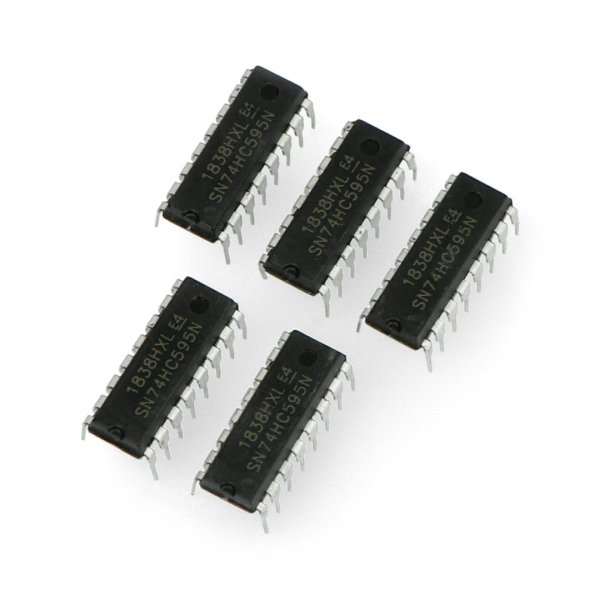 Items are sold in set of 5 pieces.
Specification shift register 74HC595
Operating voltage: 2 V to 6 V
Quiescent current to 1 uA
Frequency: to 55 MHz
Housing: DIP-16
Details inthe documentation.