Description: Car rodent repellent - Viano Duo-Led OS-03
We offer you an excellent ultrasonic rodentrepellent for use in cars. In addition to the sound system, which generates ultrasound that is unpleasant for rodents, thedevice has a built-inhigh-power LED that emits flashing deterrent light, for example martens.The de-stresser is powered by 12 V, it is a particularly energy-saving device, the current consumption of the device is 15 mA. The sound generated is distributed within a range of 200 m.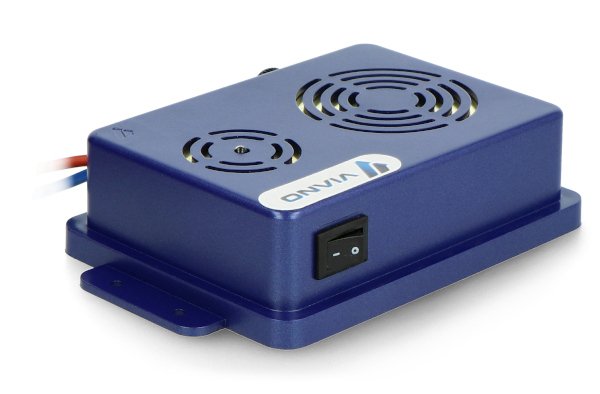 The dehumidifier is also equipped with a rocker switch.
Rodents pose a serious risk
The practices of rodents can be very dangerous in their effect on people using vehicles. Mice, rats, martens or weasels are animal species commonly found in Poland. It is likely that you or one of your friends has already experienced a situation in which mice, martens or rats have damaged electric or hydraulic lines in a car or entered a cabin and devastated the interior.
Upholstery damage by rodents is often very difficult to repair, and non-functioning systems such as air conditioning or lighting are very expensive to repair. However, the greatest danger is posed by defective systems for safe driving. A bite in the brake system cable is an extremely dangerous malfunction. It is a very serious threat to health and life, so it is worth protecting yourself against such events.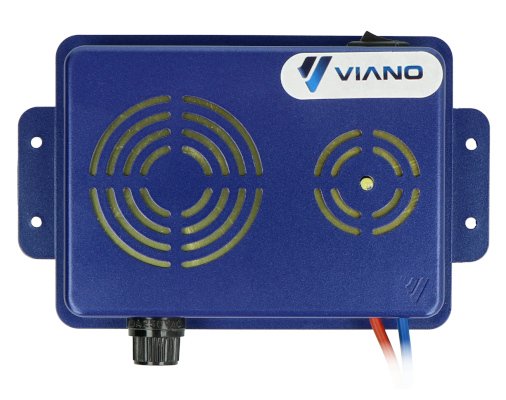 The de-stresser is equipped with two buzzers.
Your pets can sleep peacefully
The designers also thought of animals. Dogsor cats alsodrive with their owners or can pass by while they are stopped. The device only operates at frequencies that do not affect the hearing of cats or dogs.
Rodents will not get used to it
The scarecrow for martens, rats and weasels was designed to be as effective as possible. An animal constantly exposed to ultrasound at one height can get used to it over time and get into the vehicle despite its protection. This is whythe deterrent is equipped with a system that randomly changes the frequency of the emitted sounds (within a certain range).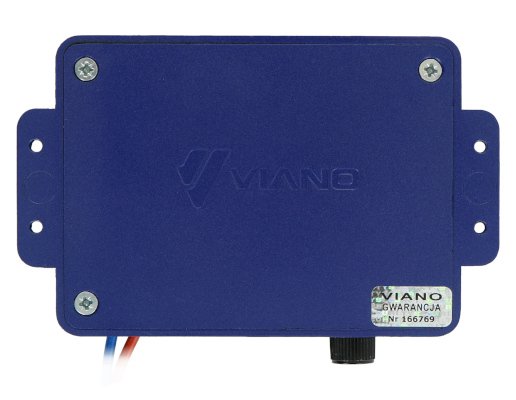 The device is very simple to install.
The de-preserver does not harm
Respect for every life and protection of the environment are very important tasks for every person. Until recently, many people used much more primitive, less effective and, above all, inhumane ways of dealing with rodent problems - traps were used. Today, with the development of technology and its popularization, electronic deterrents can be the solution, which effectively protect against the disastrous effects of "uninvited guests" visits. Animals, hearing unpleasant sounds, will simply not come close to their source.
Adapted to difficult conditions
The device was designed and manufactured by Polish manufacturer Viano, who specializes in this kind of equipment. The scarecrow is characterized by extremely effective operation and very good adaptation to the weather conditions that prevail in Poland. It is able to work efficiently both during frosty winter and in full sun. It is worth noting that its operation is based on an electronic transistor system, better able to withstand frequent changes in temperature and humidity than delicate microprocessor systems.
Quick and easy installation
Installation is quick, simple and intuitive. The dehumidifier has two wires terminated with eye connectors. They are suitable for installation on standard car clamps, with the battery under the hood. This location ensures good ultrasound propagation near the car and the strongest sound and light signals in the most sensitive place (near the engine).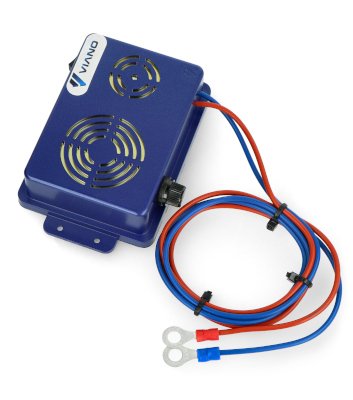 The device is powered by means of eyelets.

Maintenance-free use
The rodent scarecrow is designed to require no user service. The device switches itself off when the engine starts and automatically starts rodent deterrence when the driver turns off the ignition. The car owner does not have to worry about high power consumption from the battery when standing still. The dehumidifieris equipped with an economical power supply system which, according to the manufacturer's data, is able to ensure such low consumption that the device can operate for up to 5 months without starting the engine.
Damper specifications
Power supply: 12 V
Power consumption: 15 mA
Angle of ultrasound emission: up to 120°
Ultrasonic range: up to 200 metres
Operating temperature: from -30°C to 70°C
Dimensions 85 x 65 x 36 mm