Description
Photon is an interactive educational robot produced in Poland, which supports children in the development of basic skills in programming and electronics. It helps in developing creativity, logical thinking abilities, knowledge of the basics of programming, and understanding the operation of the sensors that the robot has been supplied with. It was designed for children at any age. Its operation is adapted to different stages of children's development, their ability and perceptual ability. The robot is controlled via a mobile app. The app has 4 interfaces allowing bothe preschool children and 7 to 12-year-olds to use it.
The robot develops with your child
The robot is designed for independent and individual learning at home. All tasks and experiments are based on a role-playing story in the app, in which the user helps Photon overcome new challenges, at the same time teaching the basics of programming and logical thinking. The photon taken straight out of the box can do absolutely nothing. Children need to teach him everything from scratch - how to move, what colors there are, how to respond to the interaction with the environment using sensors, which the robot was equipped with.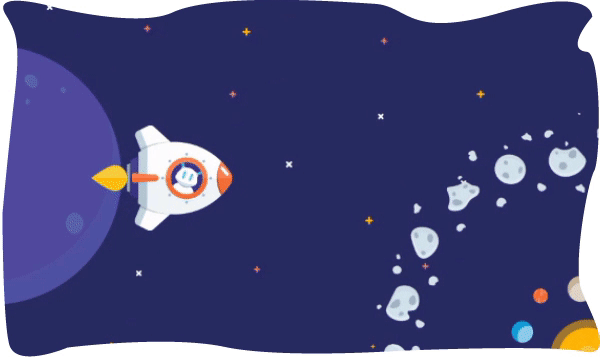 Learning through experience
Children learn best when they are not aware they are learning. Therefore Photon passes the children knowledge about the complex technologies through experiences and experiments. Thanks to that they develop logical thinking skills, which is the key to success in their adult life.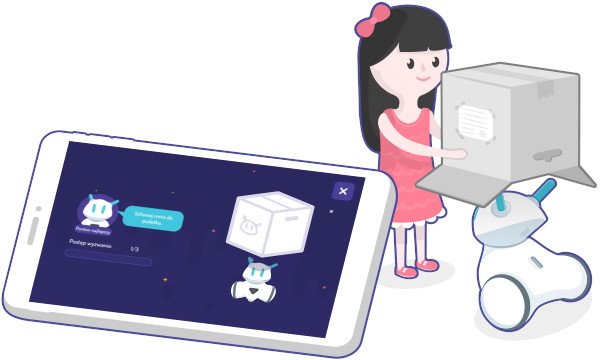 Programming with pictures
Picture system makes Photon suitable for any child, regardless of age. Using it does not require parents supervision. After 24 months of research and testing with a group of more than 3,000 children, an intuitive user interface and 4 innovative methods of robot programming have developed. Each of them was perfectly suited for a variety of manual and perceptive skills for children aged 5 to 12 years.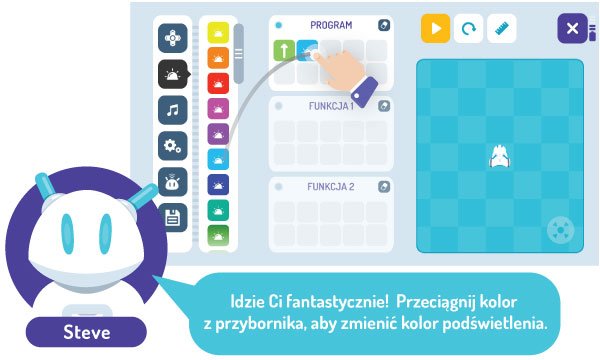 That much can be unhealthy
In order to provide children with appropriate knowledge absorption, the application prevents from competing too many levels at once. For participation in each challenge, the robot loses energy. When it finishes, the robot needs to relax, and the children at this time can relax from studying and using the smartphone/tablet.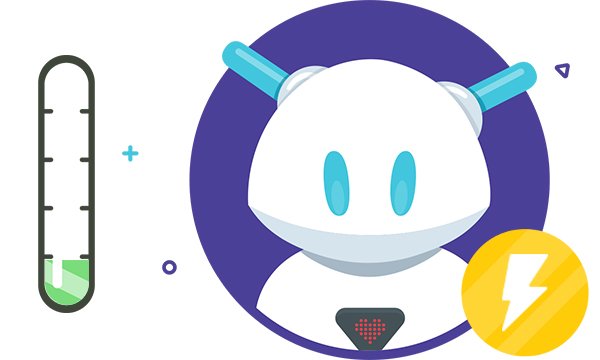 Application
The manufacturer has prepared a variety of free applications on mobile devices running Android and iOS. The photon can be programmed using the 4 graphical programming languages.
Photon Robot is an app full of plot twists, the role-play story provides many hours of learning and great fun. Children learn the basics of programming and new technologies.

Foton Coding - an app allows you to learn coding in a fast and easy way. Using 4 interfaces it creates software for Photona without any restrictions.

Photon EDU - an app dedicated for teachers. Integrated with a specially prepared script allows you to hold group classes and conduct classes in accordance with the basis of software.

Extended package
The extended package contains a separate educational mat forPhoton, which makes it easier to work with the robot. The mat was divided into 24 colorful squares (6 x 4). The size of the mat is: 180 x 120 cm. Special indicative cards were attached to the mat. The kit also contains a set of lessons plans for three different age groups (kindergarten, 1-3 grade, 4-8 grade).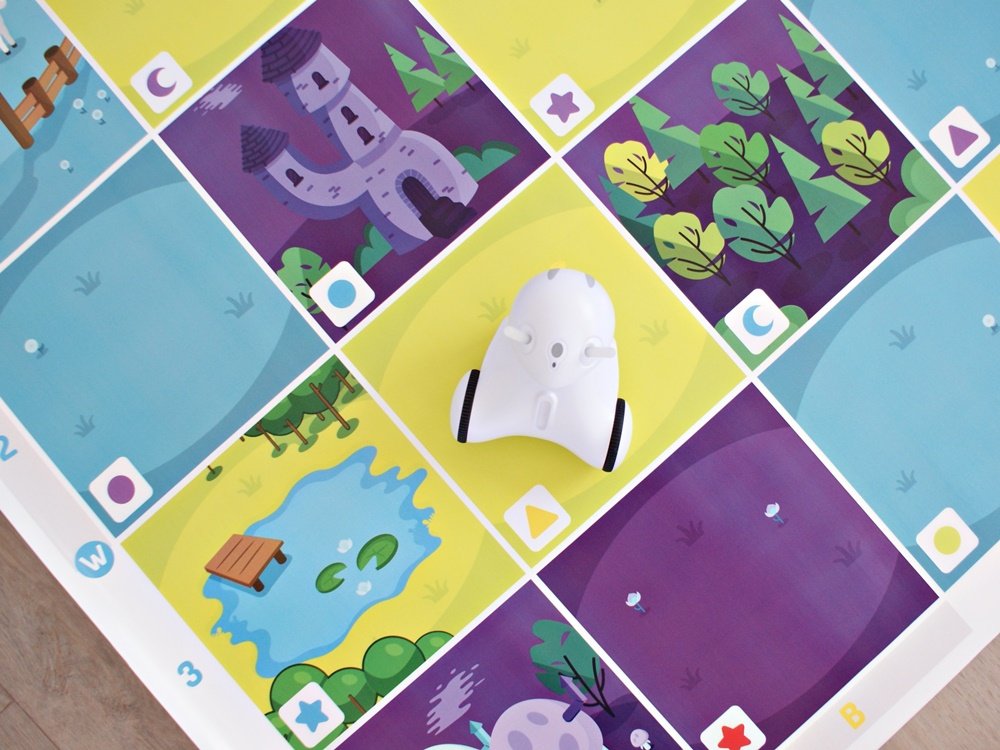 Specification
Working time: up to 8 hours
Charging: through microUSB - up to 3 hours (cable included)
Management / programming: app Android / iOS
Recognizes light / darkness
Recognizes touch
Measures the distance to obstacles
Interacts with other robots
Measures the distance of the route
Know what angle it has turned
Has a magnetic connector for accessories
Expresses emotions through sound
Hears loud noises
Recognizes the background contrast (white / black)
Changes the illumination color
Dimensions: 172 x 170 x 190 mm
Weight: 690 g
Set includes
Robot-Photon
MicroUSB cable for charging
User manual in Polish
Application access for individual training
Educational mat 180 x 120 cm
Indicative cards
A set of lesson plans