Product description: Grove - RGB LED module - 20 WS2813 diodes - Seeedstudio 104020170.
The module is equipped with20 WS2813 RGB LEDsarranged in one row. On the board there is a Grove connector for simple connection to the base plate. Each of the LEDs isindividually addressed, one microcontroller pin is enough to control the whole. The module is powered by5 V or 3.3 V.

Arduino compatible product
The manufacturer has prepared auser guidewith a sample code for Arduino users.
Module outputs
The module has been equipped with 4-pin Grove connector, which greatly facilitates connection with the main module e.g. Arduino using Base Shield overlay.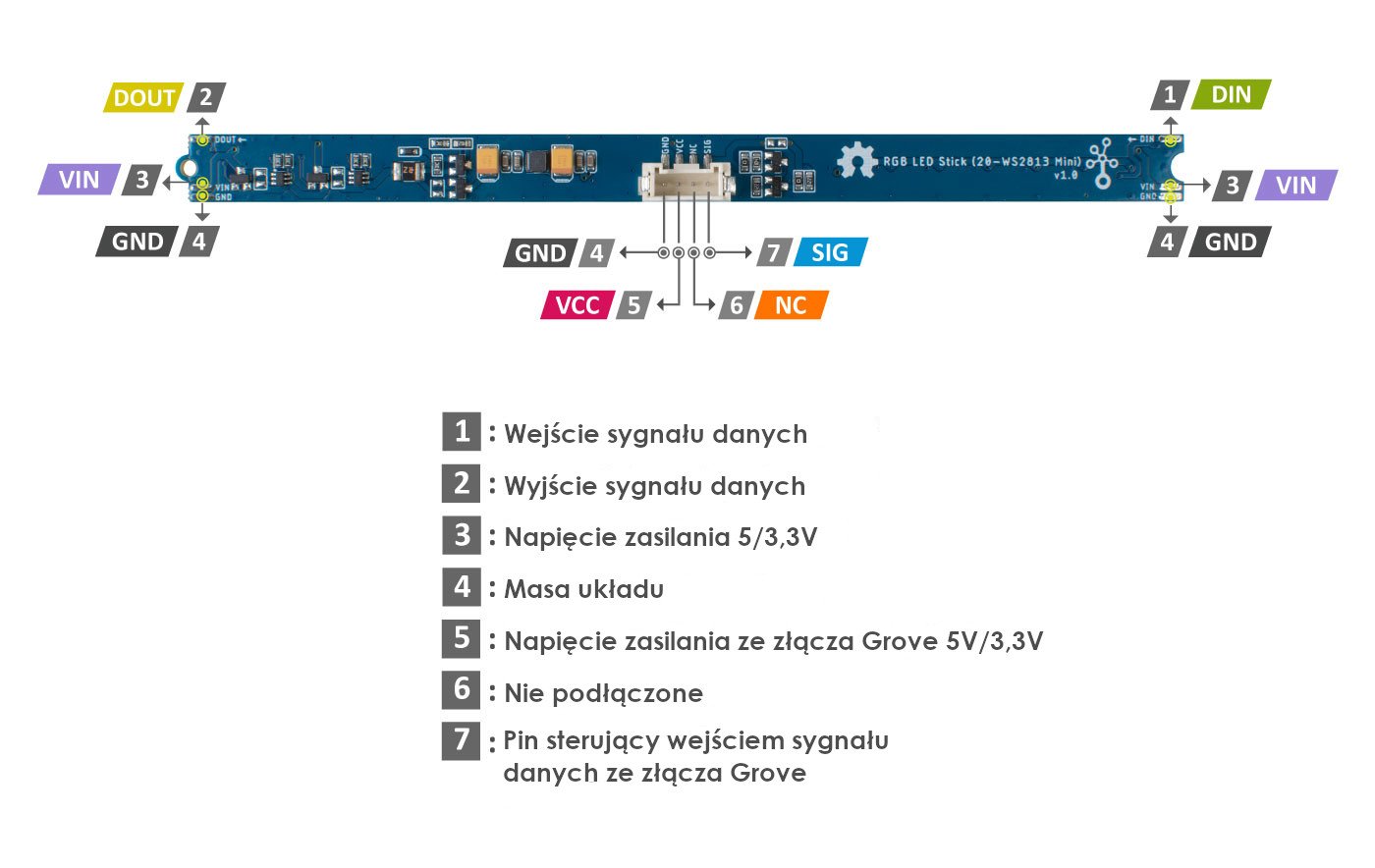 RGB LED module outputs.
Main features of the RGB LED ring
256 grey levels, 256*256*256=16777216 displayed colours
Built-in control system in 3535 components
Supports 3.3 V and 5 V power supply
Wires with two signals, interrupting one diode does not interrupt the entire module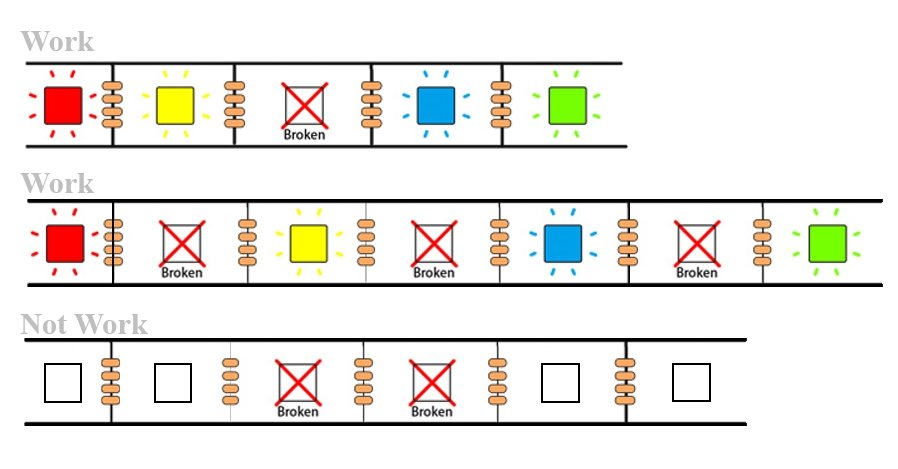 As long as two or more adjacent LEDs are not damaged, the remaining LEDs will operate normally.
RGB LED module specification
Power supply voltage: 3.3 V or 5 V
Number of diodes: 20
Kind of diodes: WS2813
Number of colors displayed: 16777216
Dimensions: 147 x 10 mm