Product description: Cable SATA III M/M corner-ART 50 cm - red
SATA III cable ended with the male straight and angular connector, allows to achieve data transfer at 6 Gbps. It is used to connect a CD/DVD drive or hard drive to the motherboard of the computer. Cable length is equal to50 cm.It is backwards compatible with SATA II. It is also suitable for connectorBanana Pi in M1, M1+ M3 version.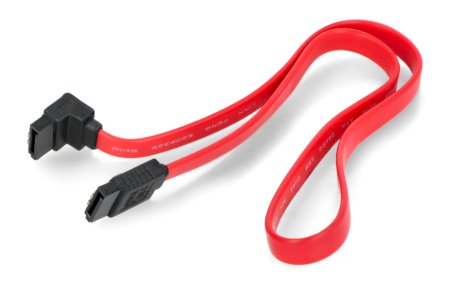 In our offer are also otherleads.
Specifications of SATA III cable
Standard: SATA III
Data transfer rate: 6 GB/SEC
Backwards compatibility: SATA II
Length: 50 cm
Color: red