Product description: D24V22F6 - step-down converter - 6V 2.5A - Polyol 2859.
A step-down converter (buck) used to power systems operating at 6.0 V. The advantage of the system is a wide range of input voltages from 6.4 V to 36 V. D24V25F5 module allows for current consumption up to 2.5 A.
D24V22F6 inverter outputs
| Pin | Description |
| --- | --- |
| VIN | Input voltage. |
| GND | Mass potential. |
| VOUT | Output voltage. |
| ENABLE | If a low-voltage state below 1 volt is given), the system will go into a low energy consumption state (approx. 10 μA). The pin is pulled to the supply voltage through a 270 kΩ resistor, which makes the system switched on by default. |
| PG | Pin "Power Good" open-drain. It goes into a low state when the output voltage drops below 85 % of its nominal value. If this pin is used, a pull-up resistor, e.g. 10 kΩ, must be connected. |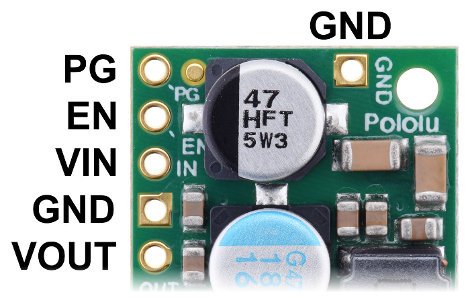 The connectors are properly signed on the board. Outputs are 2.54 mm (popular goldpin connectors). The module can be plugged into acontactboard,connected with wiresor soldered intoa dedicated PCB.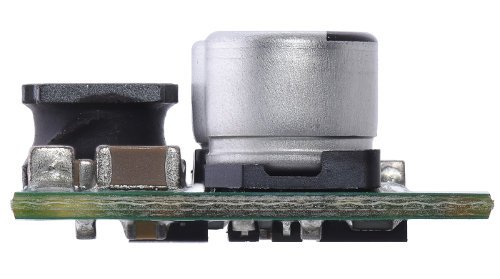 Twisting wheel system efficiency
Efficiency is defined as the ratio of output power to input power (Power out)/(Power in). This is a very important parameter when working with portable energysources(batteries and accumulators), where the time of operation on one charging cycle counts. The efficiency of this pulse system is about 85 % - 95 %.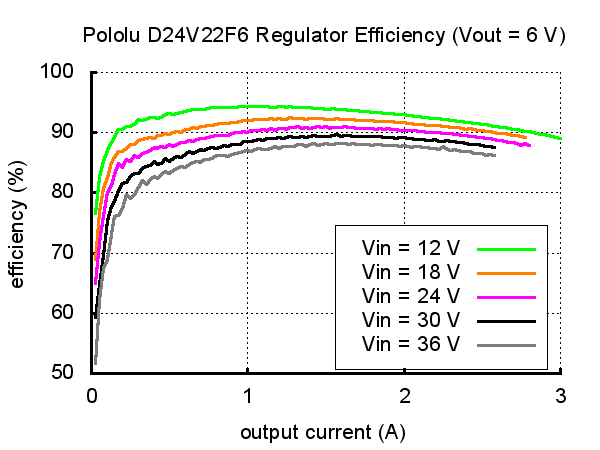 Specifications of the Polol D22V24F6 inverter
Input voltage: 6.4 V to 36 V
Output voltage: 6,0 V
Accuracy of output voltage: 4 %
Maximum input current: 2,5 A
Efficiency of 85 - 95 %
Integrated protection against excessive current and temperature and reverse polarity of the supply voltage
Soft-start function
Operating frequency: approx. 400 kHz
Two 2.2 mm diameter mounting holes
Dimensions: 18 x 18 x 9 mm
Weight (without connectors): 3,0 g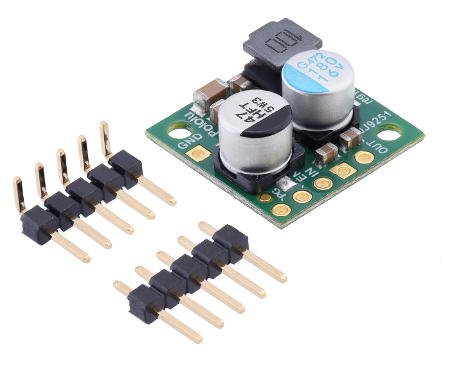 Includes inverter and goldpin connectors for self-soldering.