Description of the Lithium battery CR1620 3 V Green Cell
OriginalGreen CellCR1620 lithium battery with3 Vand a capacity of70 mAh, used e.g. as a power source for systems with low current consumption. Price per 5 pieces. Lithium batteries are characterized by high durability,provide up to 3 years of operation with full capacity, even in extreme temperatures from-30°C to 60°C. Green Cell batteries, thanks to the use of high quality materials ensure complete safety of use, both for you and your devices.
Application
Rechargeable batteries are designed for many devices such as: scales, calculators, glucometers, car remote controls and other electronic devices.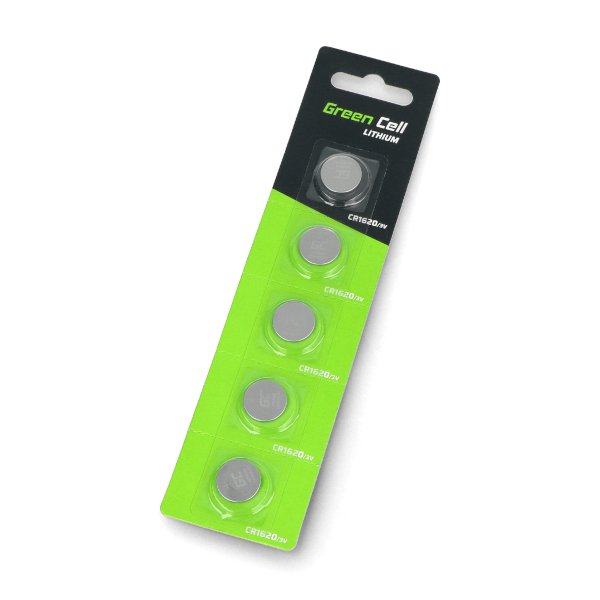 Lithium battery CR1620 3V Green Cell - 5 pcs.