Description
Universal stand allows stable mounting of popular platforms such asArduino,Raspberry Pi 3, Raspberry Pi Raspberry Pi to 0 and 0 W. It is also possible to mount small and medium breadboards (with adhesive tape or elastic bands). The kit includes all necessary mounting components, as well as the rubber feet. Dimensions of stand: 115 x 115 x 3 mm.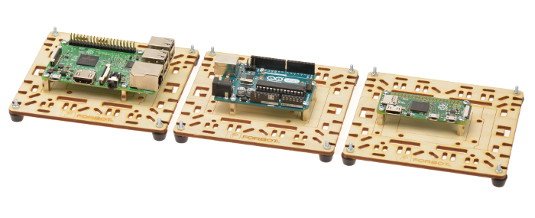 Universal set of mounting holes allows it to attach to the base of the other mechanical elements and modules required in the manufacturing process of prototypes.
Examples of usage: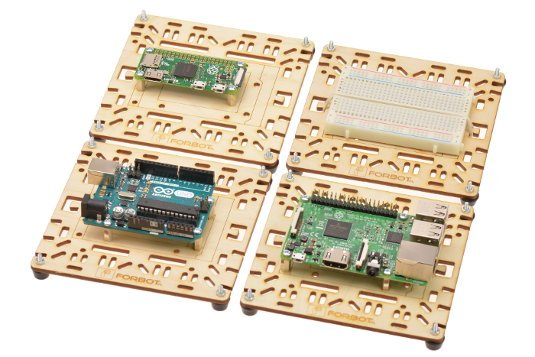 Attention!
During the Arduinoboard installation, you should remember to use the included plastic washers!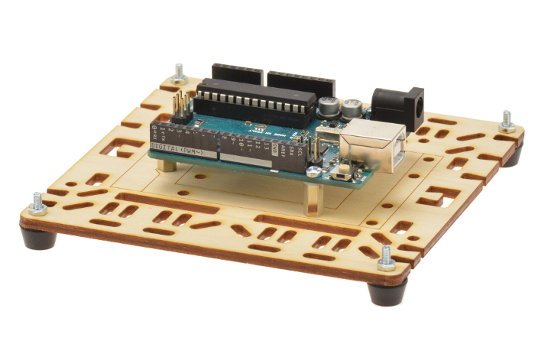 An additional elements allows you to join multiple boards together, for example: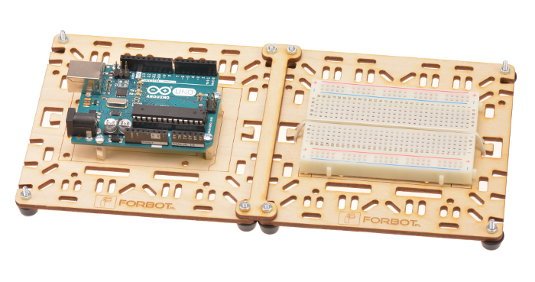 The contents of the set:
1x universal stand,
1x element for connecting the stands
screws
washers
nuts
spacers
rubber feet.