Product description: Transistor N-MOSFET STP10NK60ZFP - THT - 5 pieces.
Unipolartransistortype N-MOSFET STP10NK60ZFP.The voltage of the drain is 600 Vandthe current of the drain is 5.7 A. Maximum dissipation power is 35 W. It has been enclosed in TO220FP casing mounted in a THT way.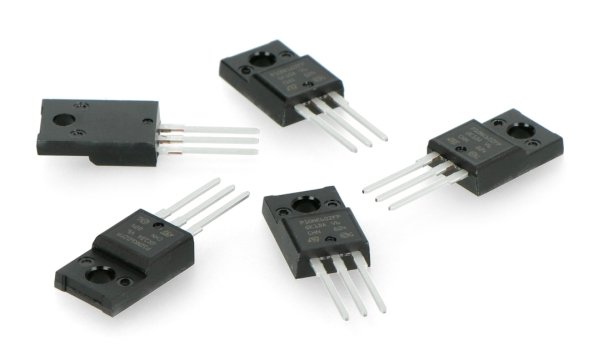 N-MOSFET STP10NK60ZFP transistor.
Product sold in a set of 5 pieces.
Specification of the STP10NK60ZFP transistor.
Type: N-MOSFET
Polarity: unipolar
Drain tension - the source: 600 V
Drainage current: 5,7 A
Scattering power: 35 W
Gateway voltage - source: ± 30 V

Conductive resistance: 750 mΩ

Housing: TO220FP
Installation: THT