Product description: Grove - capacitive fingerprint reader
The capacitive fingerprint reader module, based on the KCT203 chip, has abuilt-inhigh performance GD32 main circuit, a vertical RF push fingerprint reader and a touch detection device. It allows saving up to100 fingerprint templates. It communicates through theUART Groveinterface.Power supply voltage is3.3 V or 5 V.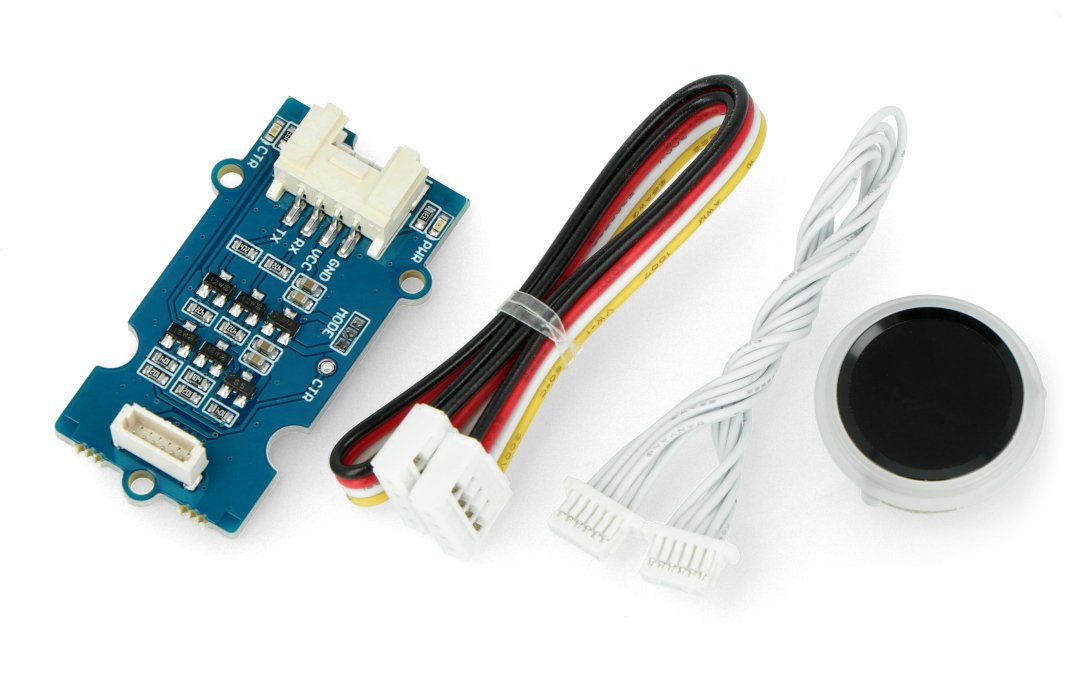 Fingerprint reader - suitable cables for connecting the module are also included.
Main features of the fingerprint reader
Built-in memory: 2 kB - up to 100 fingerprint templates
Learning function
Safety level: selectable
Small size and low power consumption up to 10 uA in standby mode
Specification of the capacitive fingerprint reader
Main circuit: GD32
Fingerprint reader layout: KCT203
Number of fingerprint templates: max. 100
Connector: Grove UART
Resolution: 508 DPI
Pixel size: 160 x 160
False rejection rate:< 1%
False acceptance rate:< 0,005%
Response time (1:N mode):< 350 ms
Response time (mode 1:1):< 7 ms
Sensor dimensions: Φ 14

.9 mm

Frame dimensions: Φ 19

mm

Power consumption:

full speed: up to 40 mA

resting mode: up to 12 uA

The tension of work: 3.3 V or 5 V

Operating temperature: -20°C to 70°C

Dimensions: 40 x 20 mm
The set includes
1x KCT203 fingerprint reader module

1x motherboard

1x Grove cable

1x sensor cable