Description: Li-Pol single cell 1S 3.7V microUSB charger - SparkFun PRT-10217
Simple charger for 1-purpose lithium-polymer batterieswitha nominal voltage of 3.7V. Maximum charging current is 500 mA. The circuit is powered via amicro USBconnector witha cable. Details and description of compatible batteries can be found in the documentation.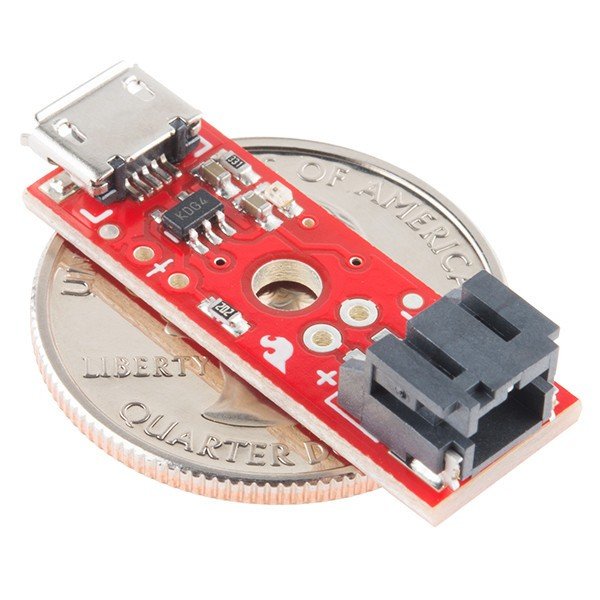 On the board you will find them:
charging circuit
LED- indicating charging status
mini JST raster 2.00 mm connector - for1Sli-pol batteries
microUSB
holes to soldergoldpin connectorsfor battery charging with a customized plug
Attention!
Before connecting the battery, check the polarity of the plug.