Description: Lidar TF Luna laser distance sensor - 8 m - UART/I2C.
Very accurate lasersensormeasuring distance from 0.2 m to 8 m withan accuracy of 0.06m.The sensor is powered by5 V. Lidar TF Luna communicates viaUART or I2Cinterface. The emitted wavelength is850 nm. The sensor can operate in light up to 70 000 lux.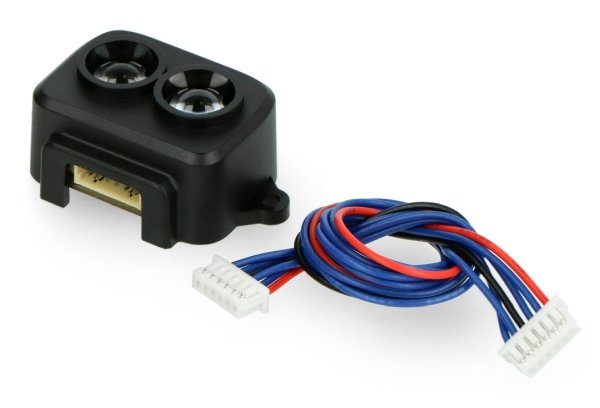 Distance sensor Lidar TF Luna with connection cable.
How does Lidar work?
TF Luna sensor is based onToF (Time to Flight)principle. It emits near-infrared waves that bounce off the nearest object in their path, and then the sensor measures the time to Flight time and calculates the distance between the Lidar and the detected object.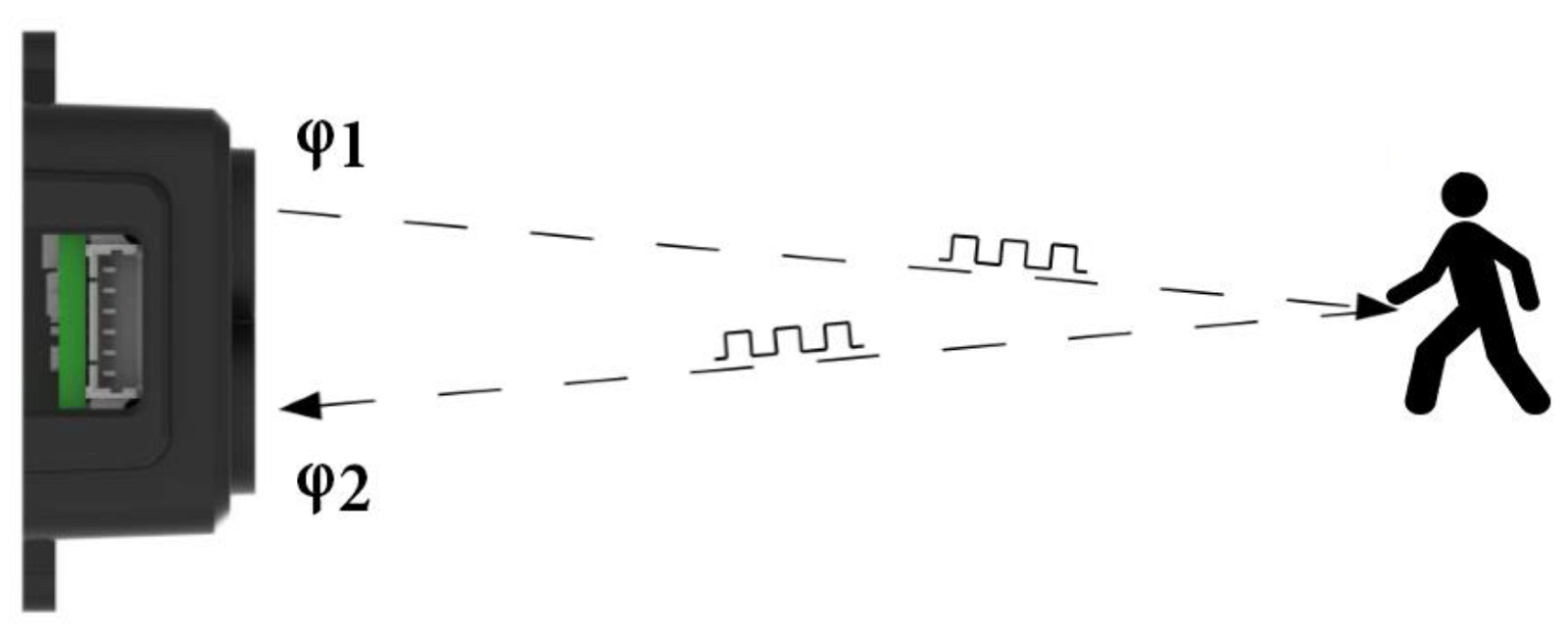 The principle of operation of the Lidar sensor.
Main features of the Lidar TF Luna sensor
The module has been constructed using algorithms adapted to different application environments and uses multiple adjustable configurations and parameters to offer excellent distance measurement conditions in different areas and scenarios.
The affordable Lidar module has a range of 0.2 m to 8 m.

Low weight of 5 g, suitable for lightweight projects.

Up to 0.35 W power consumption, ideal for projects with low power consumption.

Small dimensions of 35 x 21.25 x 13.5 mm, so it can be successfully used in projects requiring small dimensions.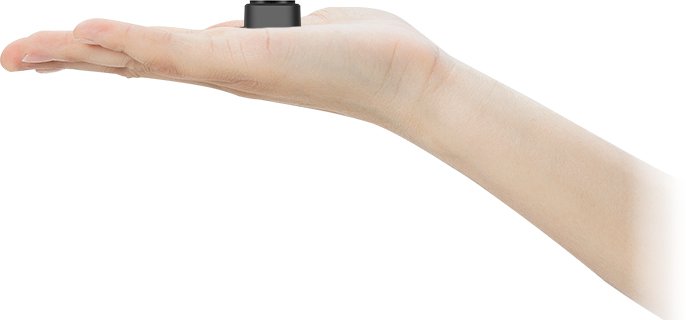 Small sensor sizes.
Lidar TF Luna sensor specifications
Power supply voltage: 5 V ± 0

,1 V

Operating voltage LVTTL: 3.3 V

Average current consumption: up to 70 mA

Maximum power consumption: 150 mA

Energy consumption: up to 0.35 W

Communication: UART / I2C

Operating range: 0.2 m to 8 m (90% reflectivity)

Accuracy:

± 6 cm @ (0.2 m to 3 m)
± 2% @ (3 m to 8 m)

Resolution: 1 cm
Frequency: 100 Hz
Light source: VSCEL
Light resistance: up to 70 keysx
The length of the emitted wavelength: 850 nm
FoV viewing angle: 2°
Housing: ABS + PC
Storage temperature: -20°C to 75°C
Dimensions: 35 x 21.5 x 13.5 mm
Weight: 5 g