Product description: Laser Upgrade Kit PLH3D-2W for Prussia i3 MK3S printers
A set enabling the connection of a2W laserheadtoi3 MK3S Prussia.Thanks to this extension the printer will gain the possibility of engraving and cutting on such materials as wood, paper or leather. The headweighs only 70 g, so it does not additionally load the extruder structure on which it is mounted. It also does not require an additional cooling system.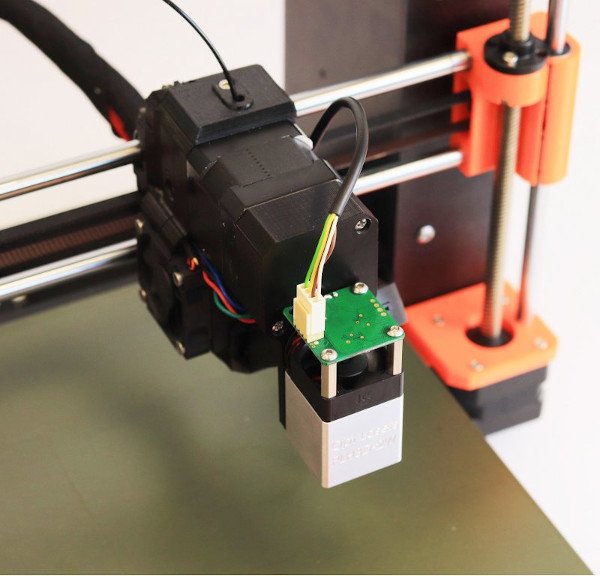 Installed laser head PLH3D-2W.
The PLHD-2W head is equipped witha 450 nm laser diodeand a high resolution lens. Its focal length is in the range from 20 to 120 mm. The device uses a built-in printer power supply.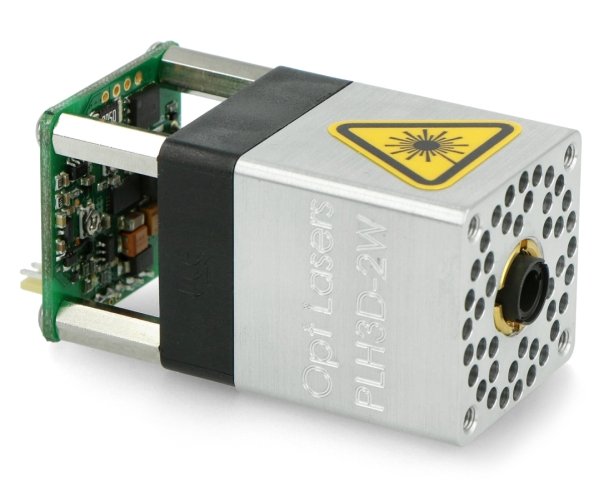 The PLH3D- 2W laser head.
Device power adjustment
Analogue device power control
The power of the PLHD-2W can be adjusted in an analogue way.At individual voltages the power takes the following values: 0 V - laser off, 2 V - about 40% power.TTL technologycan be used here, using voltages from 0 to 5 V.
Power regulation with PWM
For PWM power control, the basic frequency should be in the range5 to 10 kHz.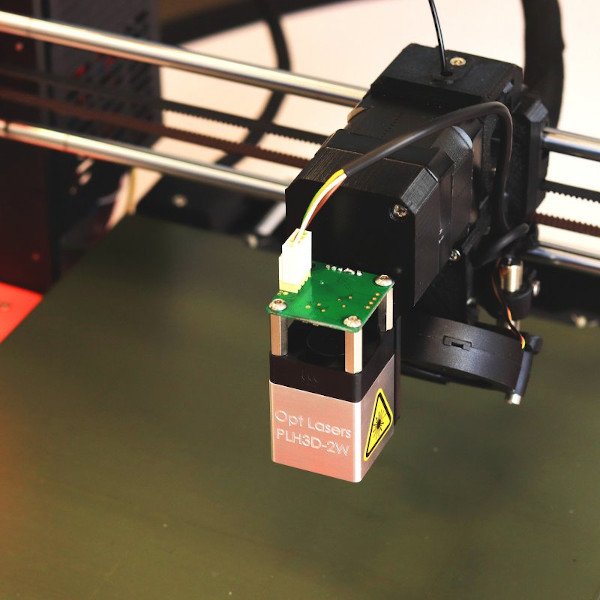 PLH3D-2W laser head.
Other functions of the head
Fasterprototyping of PCBs, thanks to a small laser spot that allows for illuminating photosensitive surfaces
Thermal protectionto protect the device against overheating by switching it off when the operating temperature is approaching a critical value
Lens protectionagainst soiling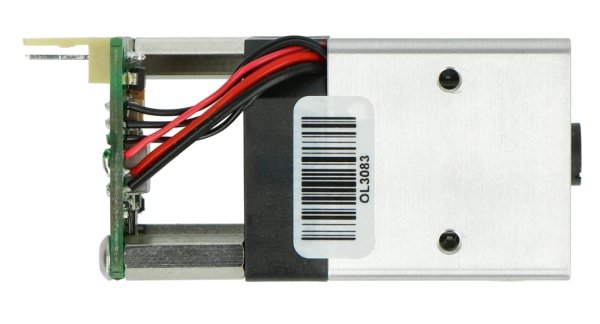 View of head profile.
Specification of the PLH3D-2W laser head
Laser class: 4
Focusing distance: 20 to 120 mm
Spot size of concentrated beam (50 mm): 0.1 x

0.1 mm

Spot size of concentrated beam (80 mm): 0.1 x

0.18 mm

Input voltage adjustment range: 0 to 5 V

Type of power control: Analytical / TTL
Laser diode wavelength: 450 nm
Maximum laser diode power: 2 W
Set contents
Laser head
Connecting cables
Mounting bracket with screws
Safety glasses with case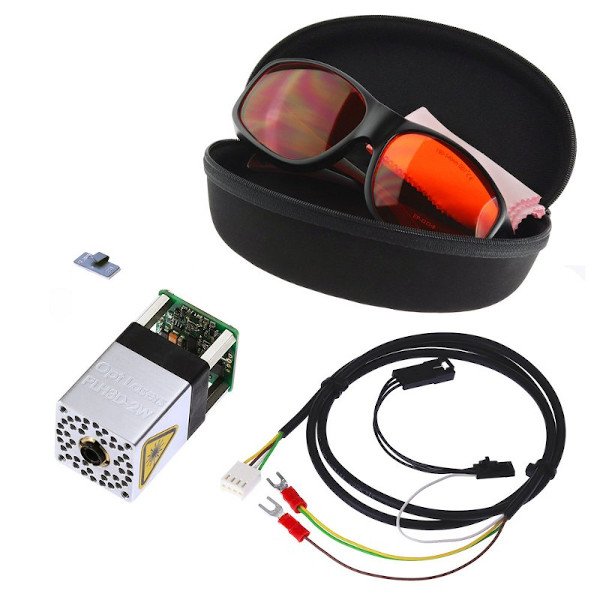 Set contents.