Description: PiRacer DonkeyCar - 4-wheeled AI robot platform with camera and DC drive and OLED display for Raspberry Pi
A kit to build a 4-wheeledPiRacer DonkeyCarracing robot platform based on the RaspberryPiminicomputer. The robot allows to detectobjects andmove autonomously. Thanks to thedeep learningtechnology, it will be better able to recognize objects over time. It is equipped with a camera, a 4-wheel DC drive, a torsional front axle with a servo and a main board with OLED display. The vehicle supports such platforms as: TensorFlow, OpenCV, Python and Keras.The platform is powered bythreeLi-Ion18650batteries(not included). Also included in the kit is a map with drivingtrackanda controller forremote control of the vehicle.
The kit does not include the RaspberryPiminicomputer required for proper operation of the robot, it can be purchased separately.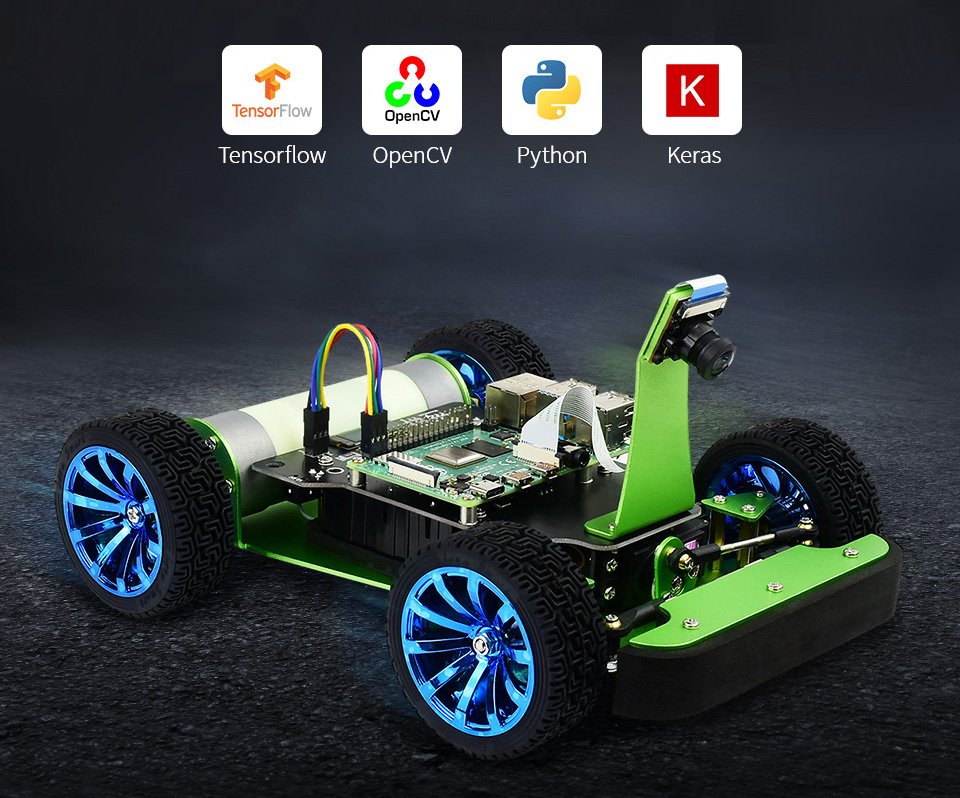 Supported platforms by PiRacer DonkeyCar.
Deep Learning Technology
The AI PiRacer kit supports open source projects.DonkeyCaruses the Keras / TensorFlow deep neural network together with the OpenCV library to enable the vehicle to move around autonomously.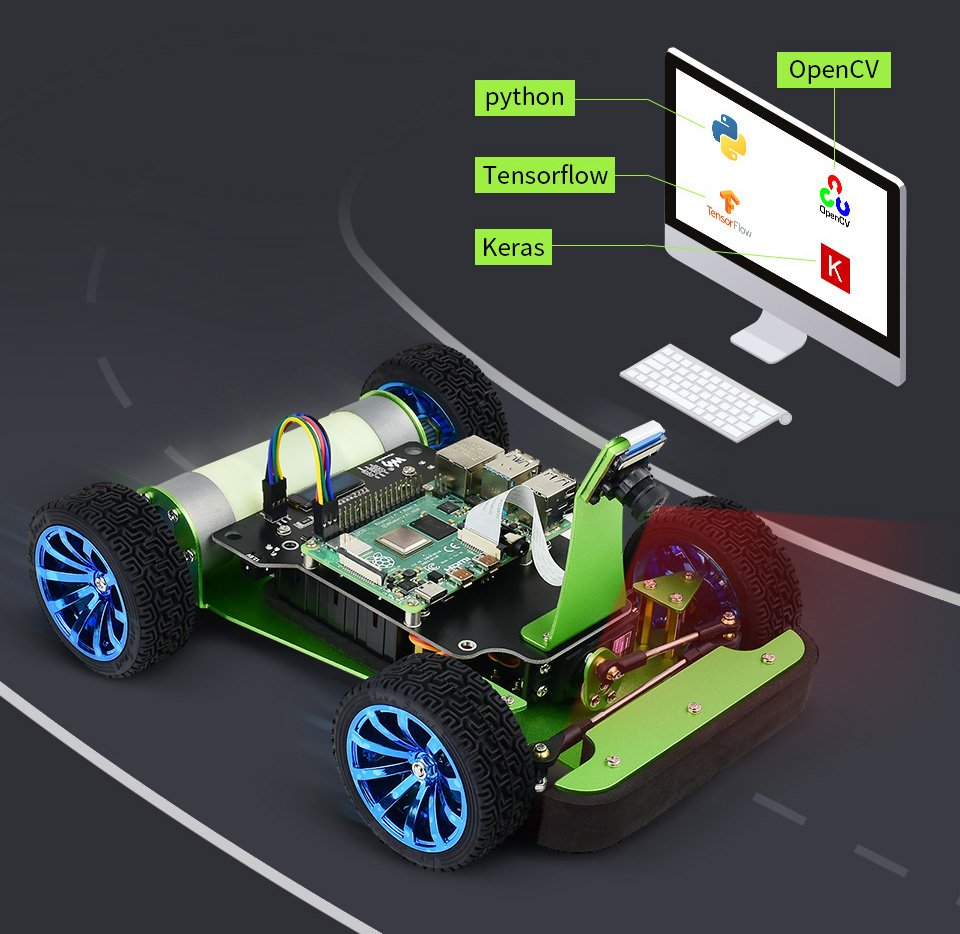 Deep learning technology.
The robot collects route data using a camera connected to the Raspberry Pi minicomputer. With the next use / passage through the site, the system collects more data and expands the driving model so that the vehicle can move independently in the area.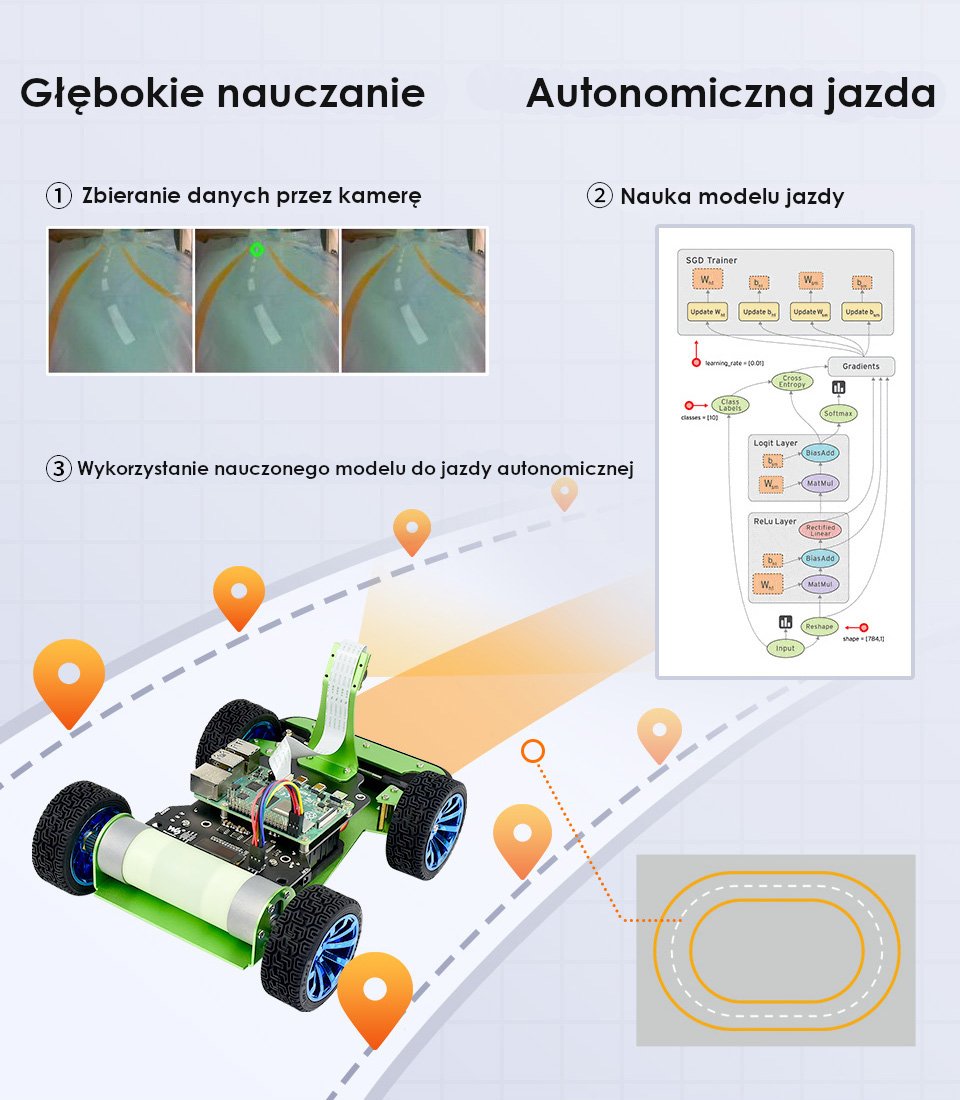 Deep learning algorithm operation.
Arrangement of elements on the board
The platform is equipped with a 4-wheel DC motor drive, a torsional front axle, a camera, a main board equipped with OLED display, a battery charging system and a basket for 3 Li-Ion batteries.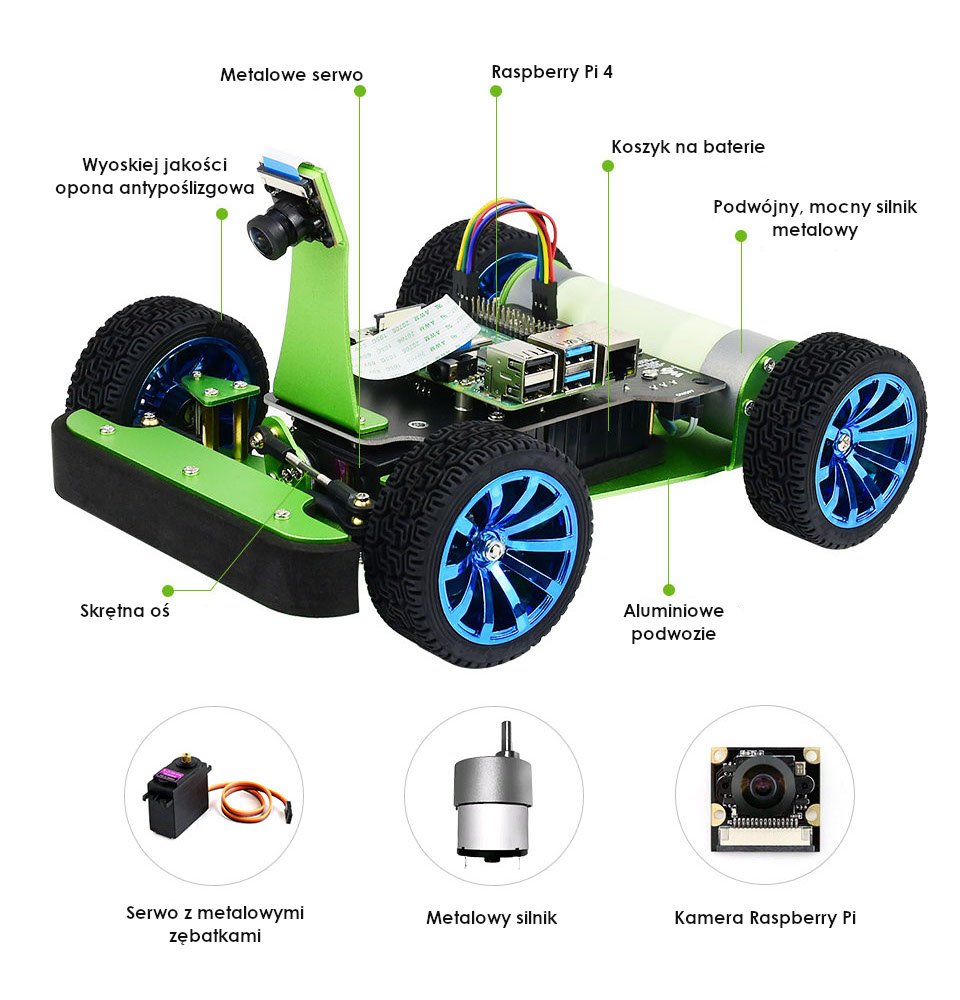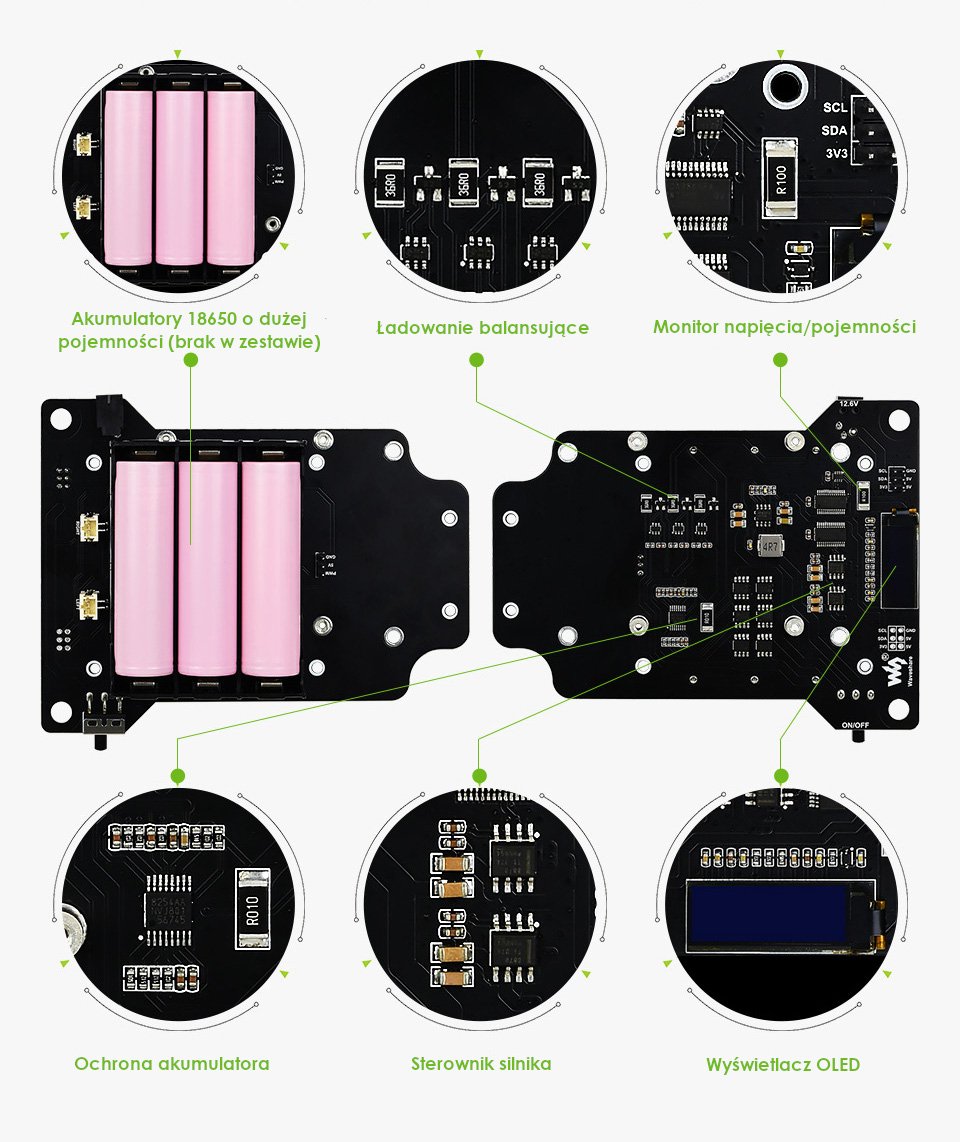 Arrangement of elements on the board.
PiRacer Donkeycar platform specifications
Camera resolution: 5 MPx
The angle of view of the camera: 160° FOV
Engine: 37-520
Gearbox: 1:10
Motor supply voltage: 12 V
Speed: 740 rpm
Servo: MG996R
Servo torque: 9 kg*cm
Servo supply voltage: 4.8 V
Power to the platform: 3x Li-Ion 18650 battery (not included)
Display: 0.91" OLED, 128 x 32 px
The set includes
Platform set
EVA pads
Printed engine mounts
PiRacer motherboard
Raspberry Pi camera
Acrylic elements
Servo holder
2x engine
4x a circle
The link
Servo MG996R
Servo attachment hub
2x crossover
4x bearing
4x plastic joint
2x axis stick
12.6 volt loader
Controller
6-pin cable
Key
Screwdriver
Crossword
MicroSD card reader
Set of screws
Map with route 3 x 2 m