Description
The sensor reduces its resistance when the force put to round the tip, increases. The sensors require asuitable amplifier, for a proper operation. After appropriate conversion, the measurement result may be displayed, for example, on the LCD display, usingArduino board. The sensors work in pairs (half bridge) or in fours (full bridge).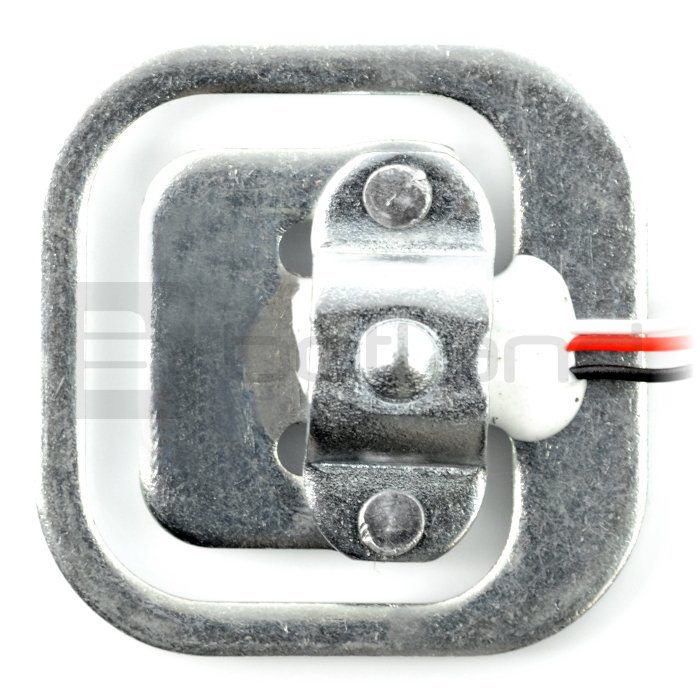 Connection:
Red wire: signal +
White wire: excitation voltage -
Black wire: excitation voltage +
The product is compatible with Arduino
Online, you can findthe tutorialalong with sample code for Arduino.

Specification
External dimensions: 34 x 34 x 2 mm
Range: up to 50 kg
Excitation voltage: 10 V
Temperature range: from -10

°C

to 50

°C

Weight: 14.5 g