Description: Thermal conductive paste AG Gold - syringe 3g
This paste improves the heat flow between the heatsink and the electronic component. It protects the system against weather conditions. 45% of the substance is gold, thanks to which its conductivity is even 3 times higher than normal thermal conductive pastes.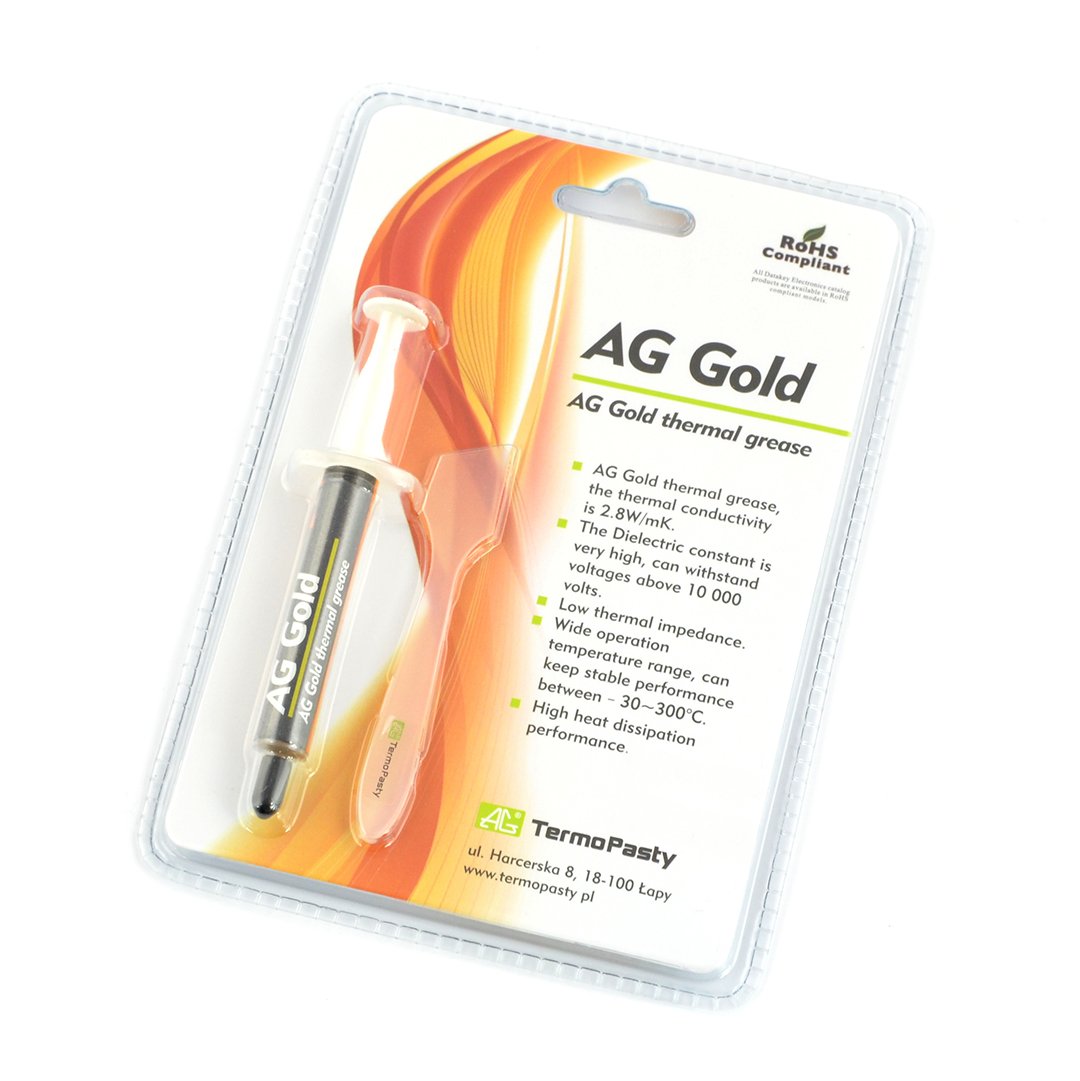 AG Gold Thermal Conductive Paste.
Specification
Colour: silver
Thermal conductivity: 2,8 W/mk
Thermal impedance: 0.095 °C in2/W
Specific gravity: 2.5 g/cm3
Evaporation: less than 0.001
Leakage: less than 0,05
Dielectric constant: over 5,1
Viscosity: does not flow
Thixotropic index: 380 +/-10
Working temperature: from -30 °C to 300 °C
Package: 3 g syringe