Product description: BleBox SaunaBox - wi-fi controller of heating - app for Android / iOS
Ready module that allows you tocontrol the temperature of saunaorhome heatingand to check the status viawi-fi networkusing theapp on your smartphonefrom anywhere in the world. In order to use BleBox, it is sufficient to configure the device via web browser.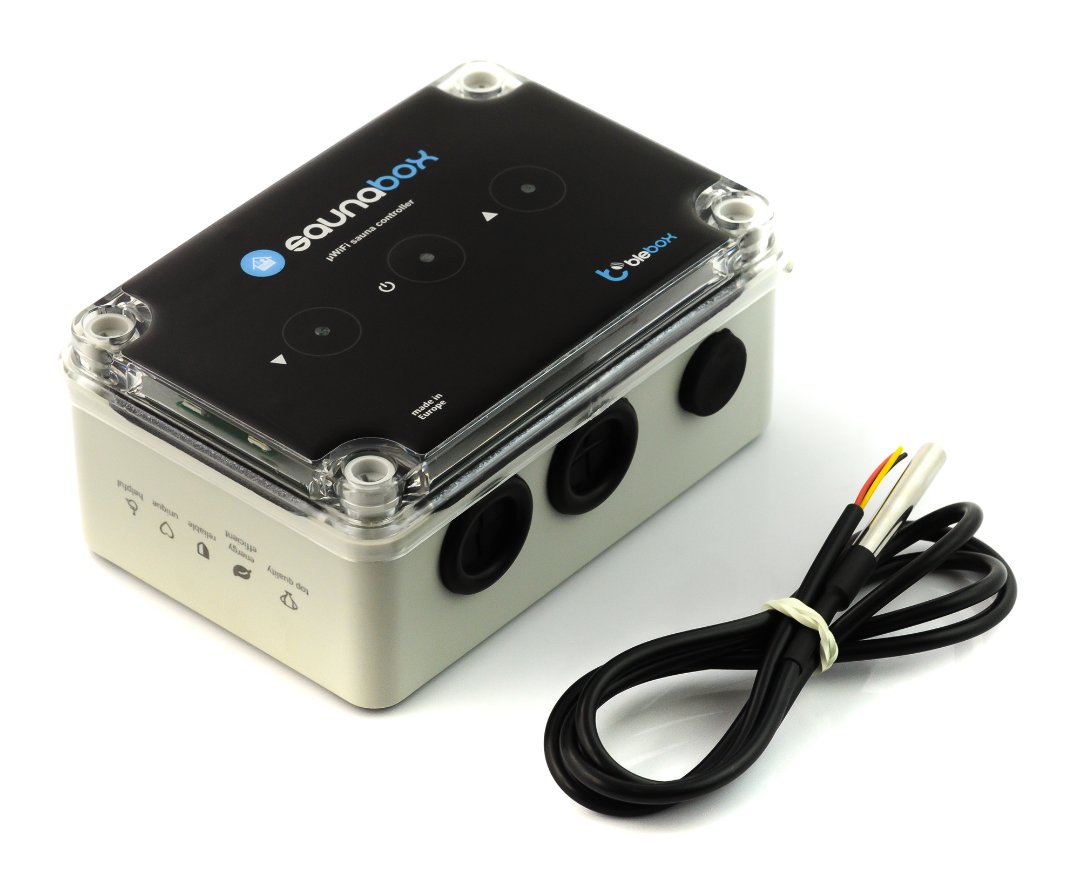 Additionally, included iswaterprooftemperature probe with the length of 1 mthat is able to make measurements in the rangefrom -55°C to 125°C. The controller control panel with the colorful backlight (from blue, through light-blue, white, yellow, orange to red) what provides visual information about the current temperature. In addition, it hastouchbuttonsfor temperature control.
The main features SaunaBox heating controller
The ability to control temperature in a home sauna or to control the heating in the house
Backlight color of the control panel depends on the current temperature
The ability to customize your own temperature range for a specific color
Function of time control
A function of interactive graphics
Waterproof temperature probe
The self-diagnostic mechanism - it recognizes the malfunction of the measuring probe and reports about incompatible settings
Open API - it allows for integration with other home automation systems
Connectivity with other BleBox modules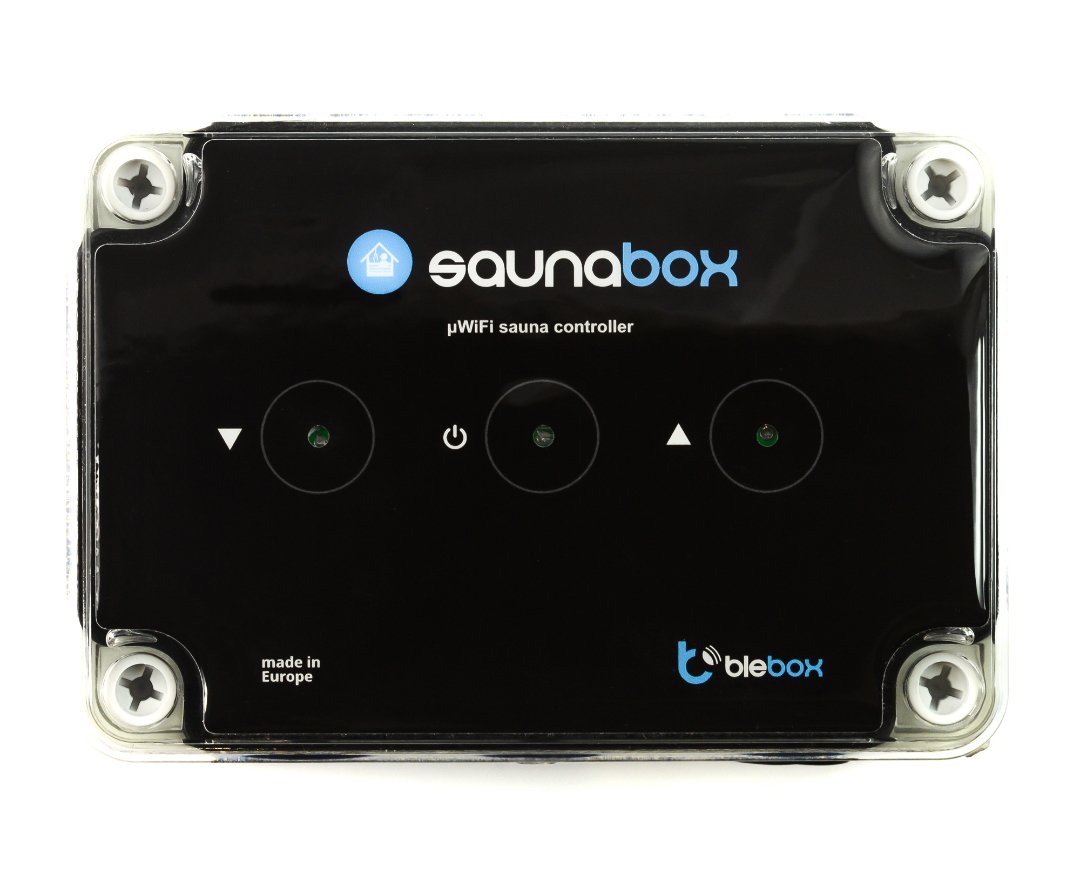 Configuration of the BleBox SaunaBox heating controller
To configure, you need to connect to a wireless network of the device called "saunaBox-xxxxxxxx" where "xxxxxxxx" is the serial number of the device,then, use the storeAndroid Playorthe AppStore to download the applicationwBox - control everything. After the application starts, at the top of the screen your device will be displayed, next to the name will be the " + " sign. To prestage devices, you must click the default name of the device.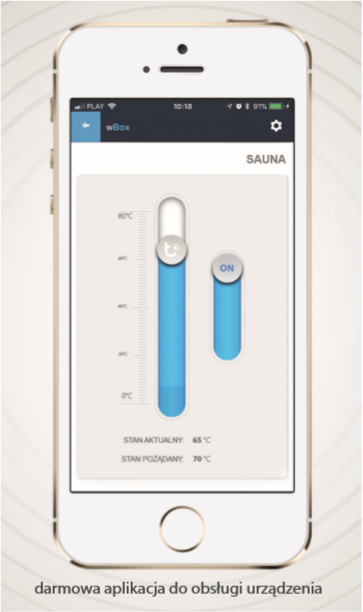 Configuration can be done via the website - for this, you need to connect to a wireless network of the device, then, just launch the Internet browser and enter the IP address of the device: http://192.168.4.1. A configuration website will appear where you must select your home wi-fi network and enter the password.
Specification of the SaunaBox controller
Controlling the sauna or home heating / floor heating
Control: wi-fi / the touch button
Control panel with backlight
Measurement range: from -55°C to 125°C
Communication standard: µWiFi, compatible with 2.4 GHz wi-fi
Type of two-way transmission: encrypted
Operation mode

direct connection (as Access Point),
wi-fi connection through a standard router
connection with access from anywhere via the Internet

Compatible devices: iPhone, iPad, iPad Mini, Android, computers and mobile devices with HTML5 support
Dimensions: 130 x 90 x 55 mm