Description: BleBox Probe - waterproof temperature probe for BleBox sensors - 2 m
Waterproof temperature probe made by BleBox company in Poland. It is designed to use in sensors thermoBox and saunaBox BleBox brand. BleBox Probe allows you to read temperature from -55°C to 125°C, with an accuracy of 0.5°C.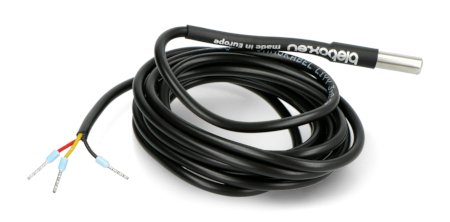 Waterproof temperature probe BleBox Probe with 2 m length.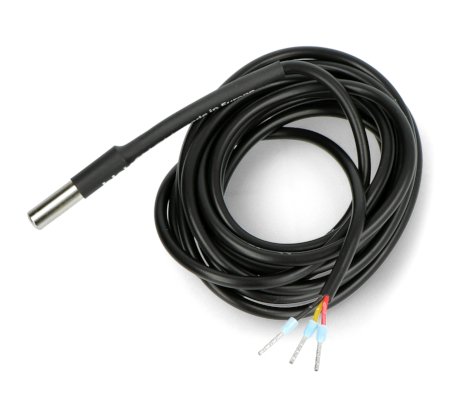 BleBox temperature probe - 2 m
Operating mode with 2 probes
The temperature probe BleBox can be used with the thermoBox module. Thanks to the possibility of connecting two probes to one module, it is possible to measure temperature values e.g. in the second room and at the floor. By using a probe at the floor, you can set up a surface-safe heating system. This is ideal so that your wooden floor is not cracked or damaged by excessive heat. The sensor is waterproof and can also be used to measure in places with high humidity or to measure the temperature of liquids such as swimming pool water.
BleBox Temperature Probe specification
Supply voltage
3 V to 5.5 V
Measuring range
from -55°C to 125°C
Accuracy of measurement
±0.5°C in the range -10°C to 85°C
Sensor
digital
Protection class
IP65
Communication standard
digital
Housing
metal, chemically resistant, filled with polyurethane composition, halogen-free, self-extinguishing for thermal class B (130°C), heat shrinkable, PVC cable
Dimensions
ø 6 x 30 mm, shrink sleeve up to ø 6.5 mm
Cable length
2 m