Product description: Flush-mounted socket 250 V single 45 x 45 mm 16 A Schuko - white
Grounded, single flush-mountedsockettype Schuko inwhite, by Lanberg. It is designed to be mounted in frames equipped with supports, floor boxes, top-mounted columns and wall slats and boxes adapted for mounting45 x 45 mmmodular accessories. The socket is supplied with250 V, the output current is maximum 16 A. Cables must be connected at the rear, no tools are required for installation.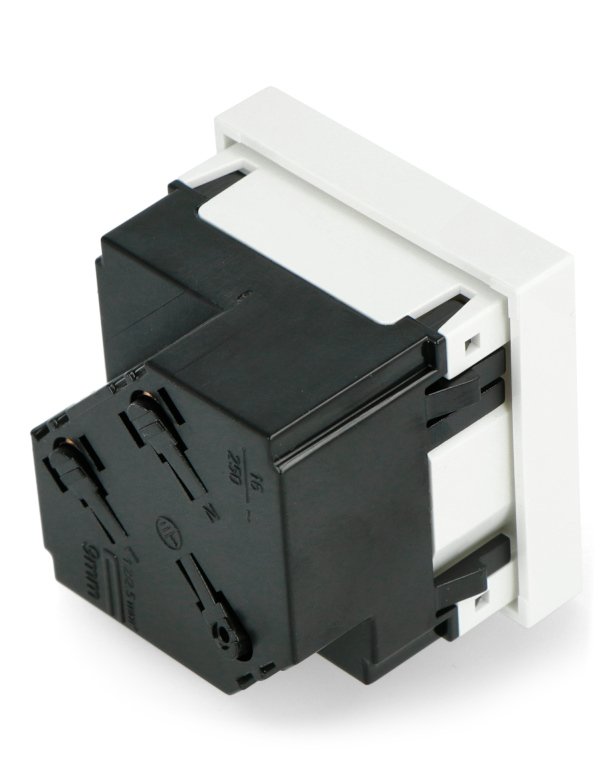 Flush-mounted socket outlet 250 V single 45 x 45 mm Schuko - white.
Follow the operating and safety instructions in thedocumentation.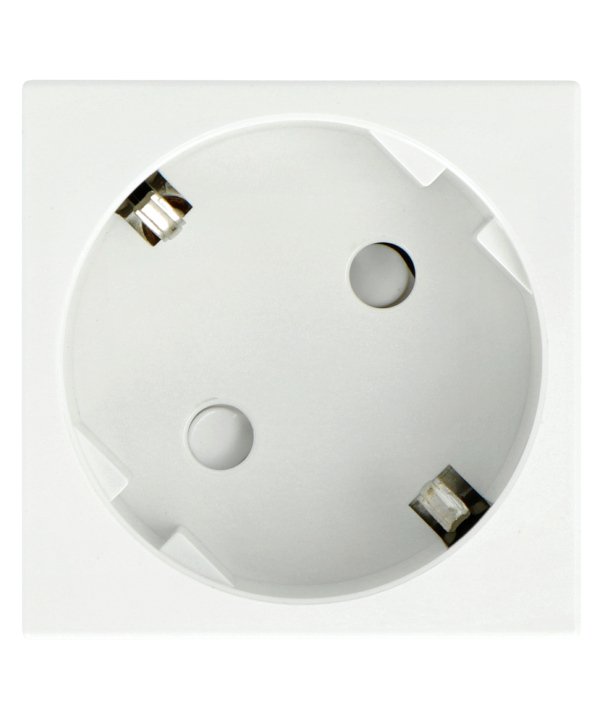 Specification of the Schuko flush-mounted socket
Manufacturer: Lanberg
Manufacturer's index: AC-4545SW-F-W
Colour: white
Permanent plug socket
Type: Schuko
For mounting in boxes with a maximum depth of 45 mm
Tension: 250 V, 50 Hz
Output current: maximum 16 A
Cable fixing: terminals (tool-free installation)
Grounding: yes
Material: PC - fire resistant polycarbonate
Dimensions: 41 x 45 x 45 mm
Weight: 35 g