Description: Precision Torx bit set with screwdriver - 31 pieces
Set of30Torx bits with dedicatedscrewdriver. Chrome-vanadium steel, from which the bits are made, is characterized by high quality, which translates into high product durability. Thanks to the large number of bits, the set can be used both in professional electronics service and at home. Specially profiled handle of thescrewdriverhas been covered with anti-slip rubber coating with additional nubs, thanks to which it lies in the hand even more securely during work. The small size of the magnetic holder allows you to reach even the most inaccessible places. The set is contained in a protectiveplastic case. The individual bits are additionally grouped by six pieces in the silicon holders, which makes it even easier to keep order.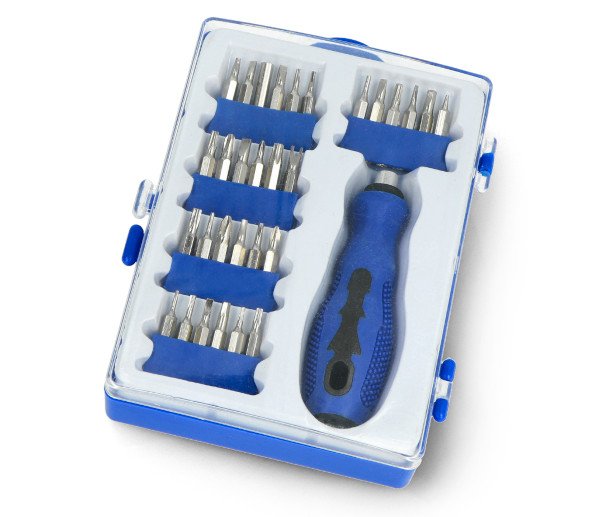 Precision Torx bit set with screwdriver - 31 pieces.
Specification of Torx bit set
Construction material: chrome vanadium steel (CrV)
Number of bits: 31
Set contents: the most popular bits used in electronic devices
Possible use: Repair of electronic components
Our shop offer also includes othertoolsnecessary in every home and workshop.