Description
Small portablecableconvertereThe device powersCR2032batteries,which can supply up to 50 centimetres of highbrightnessEL cableor10 cm x 1 cmtapefor 3 hours.or longer if the cable isshorter than 50 cm.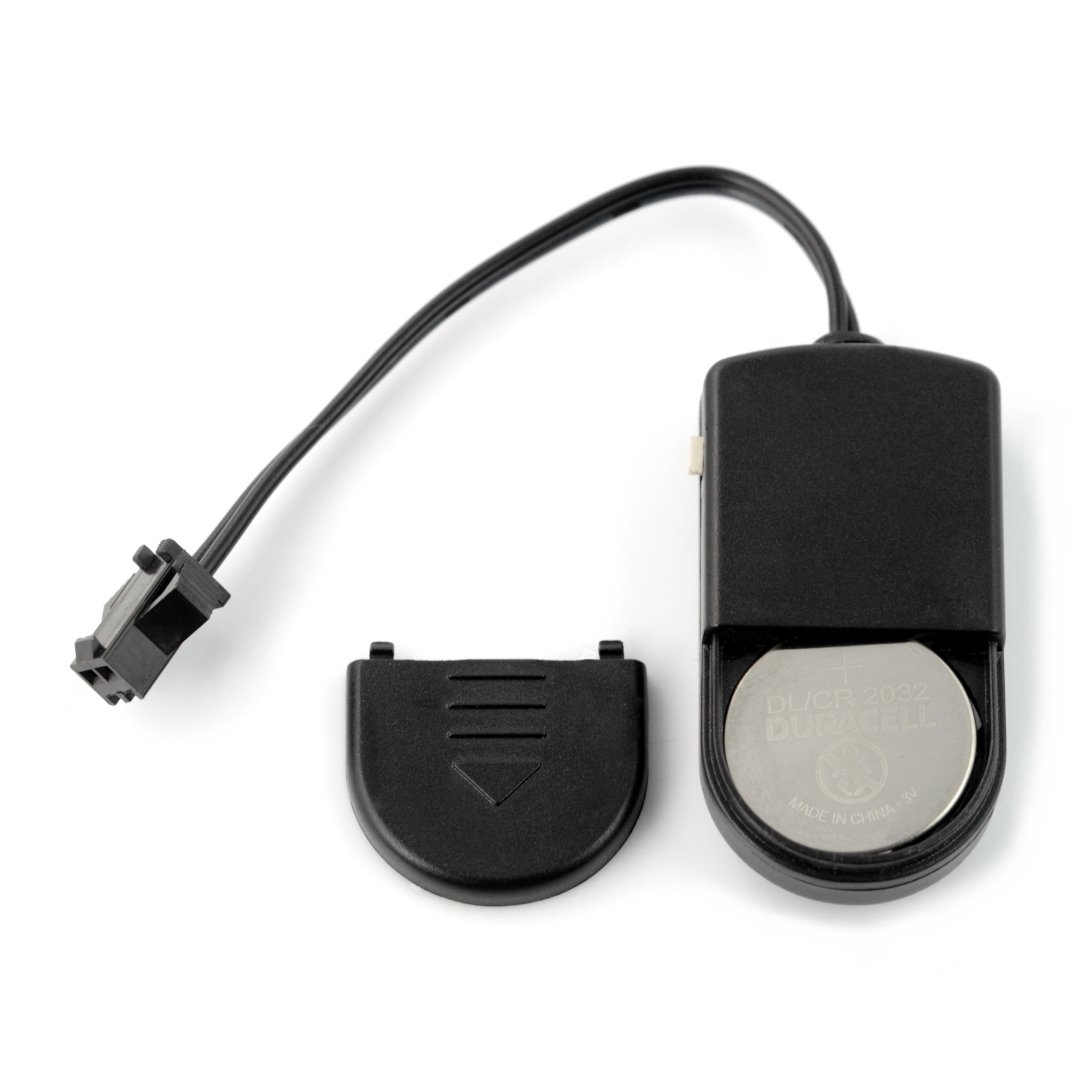 The converter does not have batteriesincluded. They can be purchased separately.
On one of the sides of the device there is a button with which we can selectone of three modes of operation: continuous / flashing / offThesetincludes a 2.5 mm 2-pinfemale JST connector. The converteroperates on"audible"frequenciesandits oscillation is 2000 Hz, whichmeans that you can hear a slight squealingcomingout of the housing.
The converter requires a 'load' to stabilise. Do not start the inverter
without at least 30 cm EL cable connected. Otherwise, the device may
get stuck and cause damage.
Specification
Input voltage: 3 V DC
Output voltage: 100 V AC
Frequency of operation: 60 Hz to 2000 Hz
Current consumption for 1 m. of EL cable: 10 to 15 mA
Dimensions: 46 mm x 24 mm x 10 mm
Power supply: 1 x CR2032
Maximum EL cable length with higher brightness: 50 cm
Maximum EL strip dimensions: 10 cm x 1 cm
Weight: 10 g (without batteries)