Product Description: DC Dagu DG01D 120:1 4.5V dual shaft motor - 2pcs.
Plastic120:1 gearmotor. Dual shaft turns at up to about 60 rpm, torque is 0.8 kg*cm (0.078 Nm). Powered by 4.5 V, it draws an average of190 mA ofcurrent (max 250 mA). Price for two pieces. Dimensions and technical details are available in themotordocumentation. In our offer you will also find: wheels,motorcontrollersand finishedrobot chassis.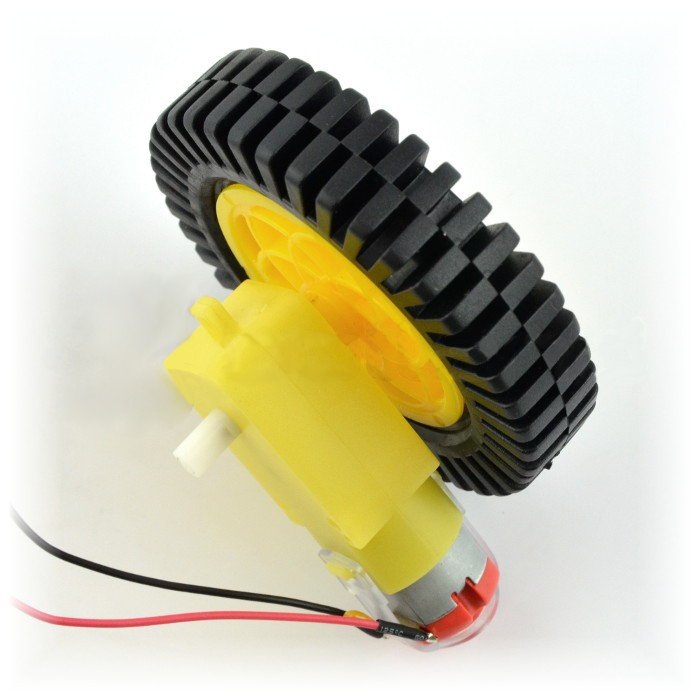 DG01D and DG02S motors are compatible withDag wheels.
Dagu engine specification
Power supply voltage: 4,5 V
Power consumption: 190 mA (max. 250 mA)
Gearbox: 120:1
Speed: 60 ± 10 rpm
Torque: 0.8 kg*cm (0.078 Nm)
Shaft diameter: 5.4 mm
Shaft type: metal
The shaft is cut on both sides
The motor has a double shaft
Engine weight: 30 g
Set contains 2 pieces