Description of DFRobot Gravity - analog ph Pro sensor/meter
The analog pH meter compatible with Arduino. It allows you to measure water quality. It has an accuracy of +/- 0.1 pH which is sufficient in most cases. It is equipped with LED, BNC connector and PH2.0 interface. The kit includes a cable adapted toDFRobot IO Expansion Shield. The Pro version has the industrial probe that can be immersed in water even for 1 year.
The pH electrode is made of glass of low impedance. It provides quick response time and excellent thermal stability. It works in the range from 0 pH to 14 pH. The applied electrolyte jet is immune on contamination. The PTFE membrane not clogging itself too quickly so the sensor is suitable for long-term projects.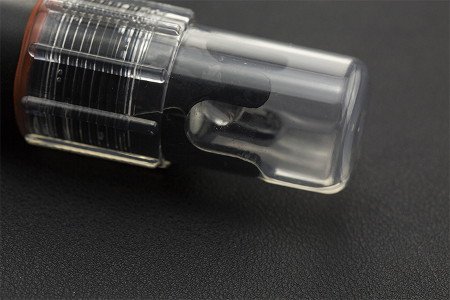 The product is compatible with Arduino
Sample code and detailed information can be found inthe user guide.

The sensor works in conjunction with any microcontroller that has analog inputs, includingArduino. To read data, simply connect the power and the output pin for any analog input of the microcontroller and read the measurement result.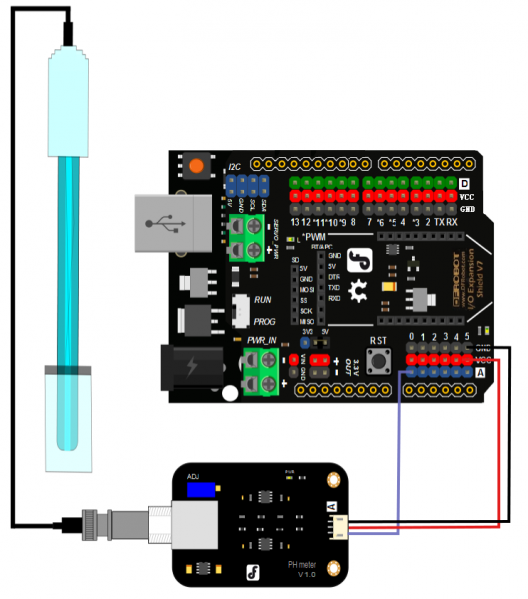 Example of connecting the sensor.
Specification: DFRobot Gravity - analog ph Pro sensor/meter
Supply voltage: 5 V
Measuring range: from 0 pH to 14 pH
Operating temperature: 0 °C to 60 °C
Accuracy: +/- 0.1 pH
Response time: up to 1 minute
PH sensor with BNC connector
Interface PH2.0
Gain adjustment with potentiometer
Cable for connection withDFRobot IO Expansion Shield