Description: Intelligent body temperature measurement system - contactless
Intelligenttemperaturecontrol systemenablesQuick and safe control of many people at the same time, it will work well in particularly crowded places.A small margin ofmeasurementerrorallows to determine the temperature with high accuracy, and built-in artificialintelligencealgorithms allow to detect the face even in the mask, provided that the person examined is standing in front of the system up to 3metersaway. The device allows for storing100,000 recordsin the database, storing data related to the measurements and a photo of the person examined.
Key features
Touchless temperature control and face recognition.

The device enables temperature measurement in several people at the same time.
It allows to carry out measurements without risk of disease transmission.
High measuring accuracy even with the mask on.
Comparison of the face of the examined person with the results recorded in the database.
The device is ready to work after connecting the display and power supply.

Possibility of setting the lowest and highest temperature value, after detecting abnormal values the system will send alarms.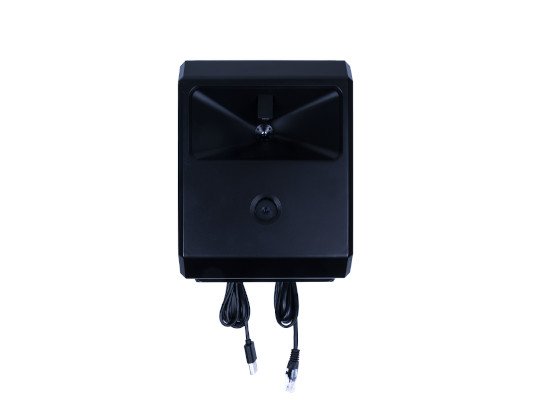 Temperature sensor equipped with SI camera and thermometer.
Rules of working with temperature measurement system
Avoid sunlight
Do not place the sensor in locations with too much light.
Do not use in an environment below 15°C

Remove the headgear before measurement

Maintain a minimum distance of one meter from the sensor during measurement

Wait 2 minutes if the device has been moved from outside to the building
Wait at least 20 minutes for the device to adapt to room temperature
Wait 5 minutes for the system to boot and calibrate accordingly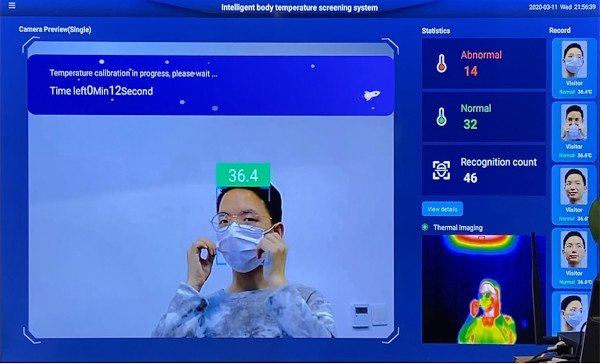 Intelligent temperature measurement system interface.
Purpose of the device
Thetemperaturemeasurement system is ideal for places where a large number ofpeoplemove, such as hospitals, airports, railway stations and shopping centres. By notifying people of too low or too high a temperature, it is possible to separate the potentially sick person from the rest, preventing the spread of particularly contagious diseases such as Covid-19. The system allows you to personaliseit toyour needs by connecting external data platforms. By default, it performs tasks with face recognition and temperature control and displays and stores thesedata. At first glance, the terminal of the system resemblesan SI moduleequipped witha CPUand performing all operations related to Artificial Intelligence algorithms. Additionally, it has many sockets for connecting e.g. peripheral devices.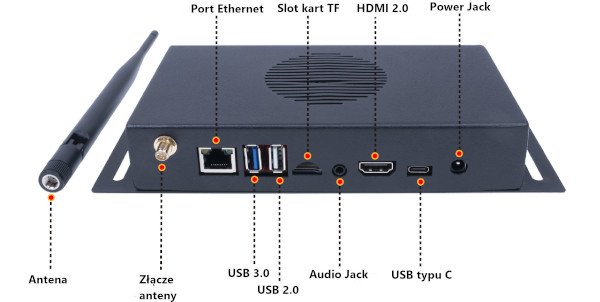 Terminal of the temperature measurement system and its sockets.
Technical specification
Parameter
Value
Camera resolution:

1920 x 1080 px

Focal length:
8 mm
Temperature measurement range:
from 20℃ to 45℃
Precision:
± 0.3°C for temperatures between 32°C and 42°C
Measurement time:
approx. 500ms
Working temperature:
from 16°C to 32°C
Storage temperature:
from

-20°C

to

60°C
Humidity during operation:
below 90%
Sensor dimensions:
151.5 x 120 x 96 mm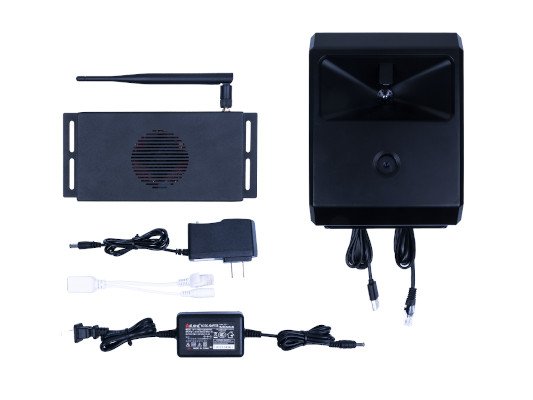 Elements of the measuring system.
The set includes
SI sensor

Terminal

2 x power supply

USB cable