Description: Boson - starter set for micro:bit - DFRobot TOY0086.
A set of Boson modules with an overlay for the BBCmicro:bitminicomputer.Simple Boson modules together with micro:bit help childrenlearn programmingand introduce themto the world of electronics. Included in the set are rotation, sound, motion, servo,LEDs,buttonandoverlay for micro:bit.
Attention!
The kitdoes not includeaBBC micro:bit minicomputer, it can be purchased separately.
Boson starter kit for micro:bit has 8 modules with the most popular digital and analogue sensors. The modules communicate with micro:bit via a 3-pin connector and are compatible with Microsoft Maker Code, JavaScript online and Python. For a better understanding of how each module works, a user guide with 4 basic projects with connection examples and programs is included.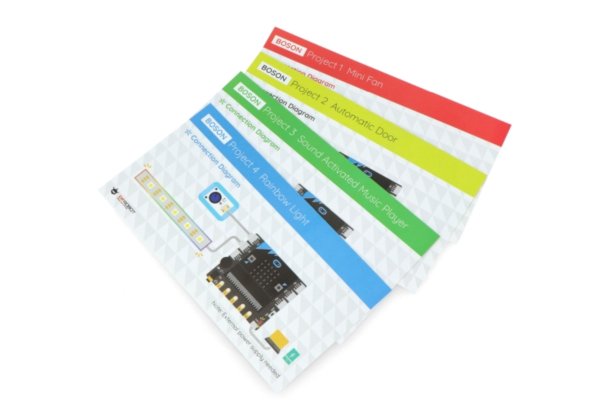 Cards with sample projects.
Overlay for micro:bit
The extension allows you to connect Boson modules with a micro:bit minicomputer using wires with a 3-pin connector. There are 6 3-pin connectors, a 3.5 mm jack connector and a volume knob on the cap. The microUSB connector is used to connect external power supply formotors and servos.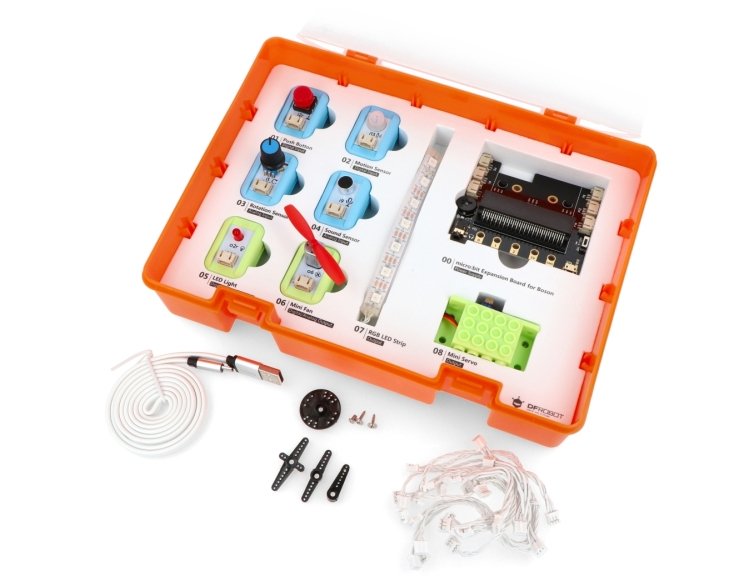 Boson kit contents for micro:bit.
Simple and safe
The Boson modules are connected using a flexible cable with a 3-pin connector which does not require soldering. The classic design is characterized by simplicity and stability of both signal transmission and power supply, protects against reverse connection and overload.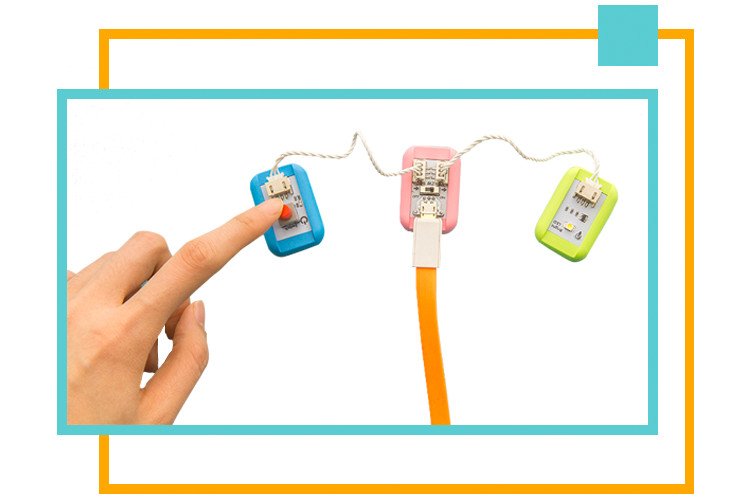 Boson modules - simple and safe.
Connect to everything
The Boson modules are magnetic. They can be attached to the board, refrigerator and other metal objects. Each Boson module includes a mounting plate compatible with LEGO pads and screws.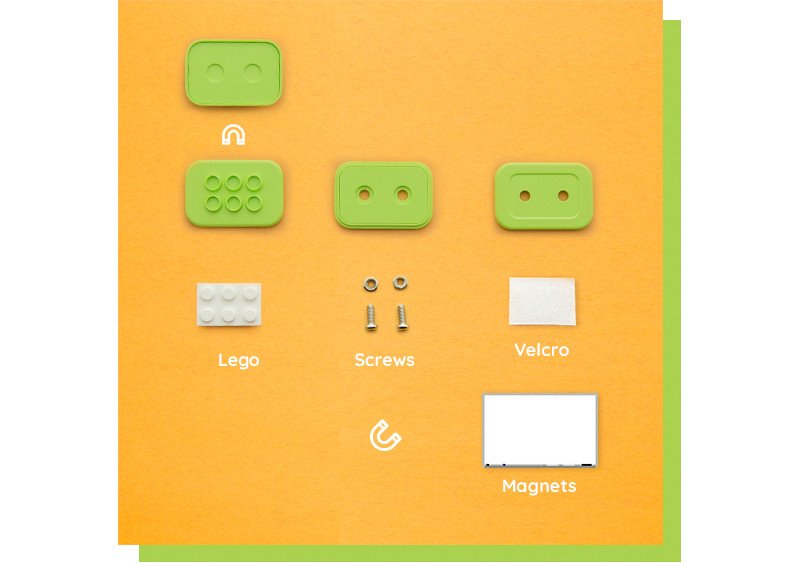 Different ways of connecting the Boson modules.
Main features of the Boson set for micro:bit
Helps to learn programming
For children 10+
8 Boson modules and 4 starter project cards included
12 beginner to advanced guides
Boson kit specification
Input/output voltage of the module: 3,3 V
Maximum power consumption: 500 mA
Power supply voltage for microUSB port: 5 V
Operating temperature: 0°C to 60°C
Packaging dimensions: 250 x 190 x 57 mm
Weight: 492 g
Boson set contents for micro:bit
Overlay for micro:bit
Red button
Red LED
Rotation sensor
Sound sensor
Motion sensor
Mini fan module
Mini-servomechanism
RGB LED strip
MicroUSB cable
3-pin cable (long)
3-pin cable (medium)
3-pin cable (short)
Short user guide