Product description: Brass thread - insert for 3D printing - various sizes - set of 100 pieces
Set of100 piecesof brass threadsof different sizes, designed to be placed in finished3D prints. Brass inserts allow you to easily connect together models made using3D printers. Thanks to this there is no need to thread them, which is a time-consuming and troublesome process and often does not give the intended results. Inserts can be easily embedded by heating them up, e.g. with asolderingiron tip, and then pressing the thread into the model. Brass inserts of various sizes are contained in a plastic organizer for easy storage.
Thread specifications
Material - brass
Number of pieces in set: 100
Application: 3D models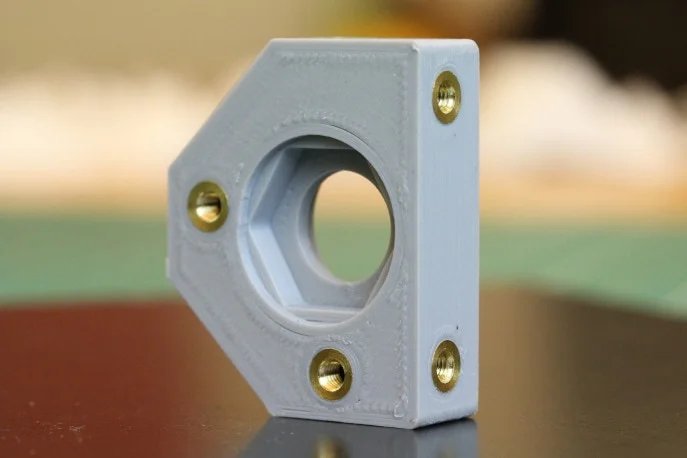 Example element with inserts. Photo comes fromForbotwebsite.
Contents of set of inserts for 3D printing
M2 x 3 mm - 10 pieces
M2 x 4 mm - 10 pieces
M2 x 5 mm - 10 pieces
M2 x 6 mm - 10 pieces
M2.5 x 3 mm - 10 pieces
M2.5 x 4 mm - 10 pieces
M2,5 x 5 mm - 10 pieces
M2.5 x 6 mm - 10 pieces
M3 x 4 mm - 10 pieces
M3 x 5 mm - 10 pieces