Product description: 3D Printer - Original Prusa i3 MK3S+ - assembled
Original 3D printermade by a well-known company Prusa, is designed to print elements with dimensions:250 x 210 x 210 mm.  Prusa MK3has anupgraded extruder, brand new IR filament sensorandmany other sensors. Additionally, there is anew magnetic desk with exchangeable platesmade out of spring steel coated with PEI. The kit consists of a fully assembled printer.
The subject of the sale is the original 3D Printer i3 MK3 by Prusa Researchfrom the Czech Republic, founded by Josef Průša, one of the main developers of RepRap.
Prusa printers have collected great reviews and awards from all around the world. Oiginal Prusa i3 MK2 is the winner of the 3D Printer Shootout 2017 and 2018 of the prestigious journalMAKE:and for more than a year has been the best desktop 3D printer by 3Dhubs,com Trends MK2S, it is also the best 3D printer for 2018 in the category "workhorse" according to the guidebooks 3DHubs.comwith a score of 9.3 (best rated printer).

Feature list of Prusa MK3 Priter
New features

Basic features

Removable, magnetic surface for printing with PEI
Large print area - 25 x 21 x 21 cm
New motherboard EINSY Rambo
LCD display with memory card reader (

8 GB 

SD card included)
Quiet Trinamic drivers - 256 steps.
Nozzle 0.4 mm for 1.75 mm filament
Quick print: 200+ mm/sec
Layer height of 0.05 mm
Reset X and Y axis without sensors

Automatic alignment of pre-heated table

Identifying and preventing movement of the layers

Heated table with compensation of cold corners without curling the 3D prints from any material

Increased rigidity of the frame in extruded aluminium
Automatic compensation of axis distortion
Detection of lack of power and auto-resume
Service-free print size PEI
Better, two-sided cooling of printing
Supported materials: PLA, ABS, PET, HIPS, PP, Flex, Ninjaflex, Laywood, Laybrick, Nylon, Bamboofill, Bronzefill, ASA, T-Glase, filaments fiber-reinforced, polycarbonate...
Optional wi-fi interface Octoprint
Easy color layer printing
Bondtech extruder with gears - filament is held from two sides
1 kg silver filament PLA in the kit
IR filament sensor
Automatic loading of filament when its tip discovered
Detection of blocked nozzle with pausing printing

Cooling fan and extruder have speed sensors. When the fan of the extruder stops, the printer stops printing to avoid damage.

Super-quiet fan Noctua
The new SuperPINDA with built-in thermistors - faster

temperature 

calibration
Ambient temperature sensor
Removable plate in Prusa MK3S+
The printer is equipped with a new magnetic desk MK52 that has a removable plate made of spring steel, covered with a smooth layer of PEI.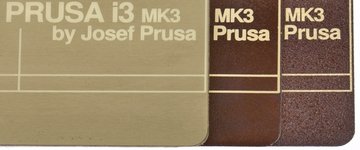 Removable magnetic desk in the original 3D printer Prusa i3 MK3S+.
More stable frame in 3D Prusa MK3S+
The new frame on the Y-axis is made ofaluminum profiles,providing greater rigidity. Milled frame from duraluminim was alsooptimized for fieldwork by adding 10 mm along the Z-axis -range of 210 mm.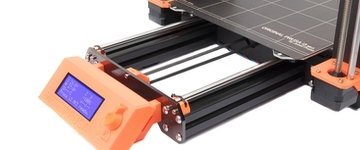 Aluminum frame made of Duraluminim.
Quick and quiet printing in 3D Prusa MK3S+
New driversTrinamic 2130and fanNoctua make the MK3 printer very quiet in the Stealthmode, but even in normal mode it is quieter than 99% of commercially available printers. In normal mode, it also has an increased print speed, now it can reach even more than200 mm/sec.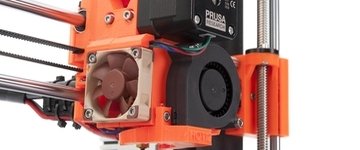 3D printer Prusa i3 MK3 - quiet and fast.
Power Panic in 3D Prusa MK3S+
MK3 canresume printing after a total loss of power. It detects a break in power supply and disables the heated table and the extruder, after the resumption of power it resumes printing.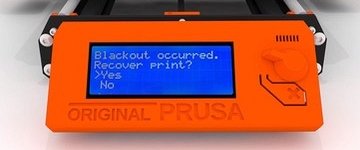 Mode of resuming printing after power loss.
Filament sensor in 3D Prusa MK3S+
Prusa MK3S+ has a brand new filament detection sensor. The new optical sensor is released by a simple mechanical lever. The senson does not detect the optical features of the filament (it can be fully invisible).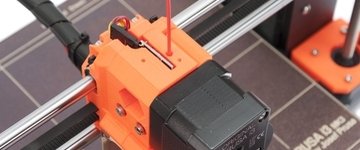 Filament sensor in Prusa i3, MK3.
Recover shifted layers in 3D Prusa MK3S+
The new EINSY RAMBo motherboard with Trinamic drivers not only makes the MK3S+ extremely quietbut it also can detect skipped steps and layer shifting. You can say goodbye to messy prints!
In addition, the motherboard has special inputs to connect the Raspberry Pi Zero W, expanding the function of the printer with the wi-fi interface OctoPrint.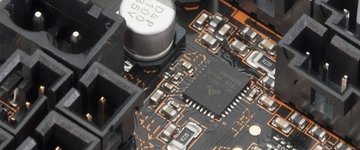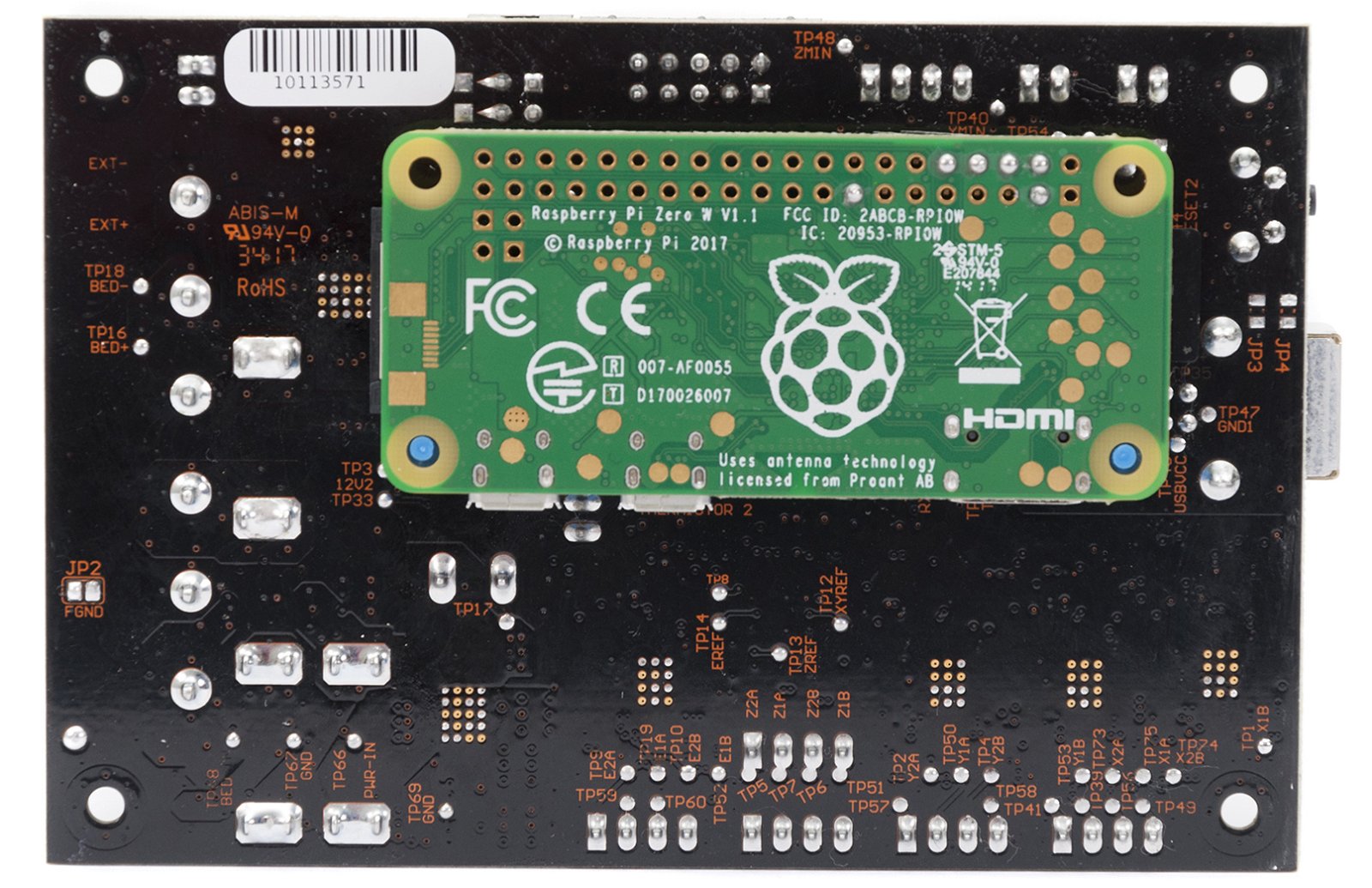 New motherboard EINSY RAMBo in MK3.
Bondtech Extruder in 3D Prusa MK3S+
The printer has an upgraded Bondtech extruder. It grips the filament from both sides, increasing the push force and making the printer more reliable, especially for flexible filaments. Also, the print cooling fan now cools part from two sides, increasing the overall performance.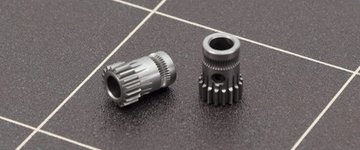 Upgraded Bondtech extruder.
E3D V6 Nozzle in 3D Prusa MK3S+
E3D V6 is market-leading metal hotend well known for its high-temperature performance. MK3S+ uses a custom heatbreak developed together with E3D. It has proven well its reliability in our Multi Material upgrade and continues to deliver great performance in surprisingly small form factor.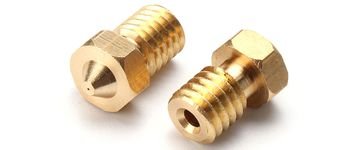 Nozzle E3D V6 in the original 3D printer Prusa MK3S+.
Probe SuperPINDA in 3D printer Prusa i3 MK3S+
TheSuperPINDA leveling sensorhas been designed to be as insensitive as possible to temperature changes. The advanced design and the highest quality sensor allowed to eliminate the thermistor from the sensor design. SuperPINDA ensures that the first layer of the model will always be printed the same.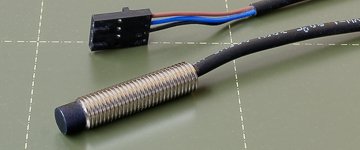 Prusa MK3S+ printer with SuperPINDA probe.
Misumi bearings on the MK3S +
MetalMisumi bearinghousings provide a stable support for the printer and are easy to install. Improved design solutions in the X-axisbelt tensioning mechanismand the reinforcement of the plastic X-axis endings increase the precision of the device. Theextruderwas adapted to the printing of flexible filametes.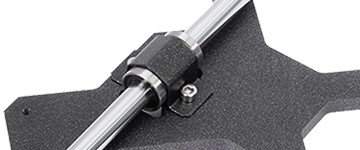 Misumi Bearings in MK3S+.
Improvements that make your work easier
The Prusa MK3S + includes a number of improvements that make printing easier.
The device uses sensationalGates straps.
TheEinsy housingmakes it easy to connect the Raspbery Pi.
An anti-corrosion coating on thesteel platesincreases the life of this printer component.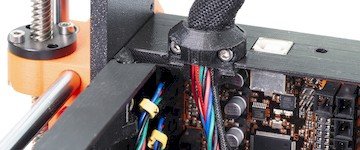 Advanced components that increase the quality of work. 

Differences when compared to Prusa i3 MK3
IR filament sensor
Improved extruder
In the future possibility to extend it with printing with many different materials
Why choose Original Prusa I3?
Excellent support - Prusa provides full support 24 hours a day, 7 days a week via Live Chat and email in several languages.
The best installation instructions - extensive and colorful instructions greatly facilitate and accelerate the installation of the printer.
The possibility of improving the printer - it can be improved to the newest version, without having to buy a whole new printer.
Mounting is fun - you will understand the basics of design and you will get a huge advantage in solving potential problems and part exchanges.
Settings are ready for immediate printing - Prusa provides high quality print options and develops its own software for cutting patterns into layers.
Quality is guaranteed by Josef Prusa - Prusa

 Research is a 3D printing company from Prague in the Czech Republic. It was founded in 2012 by Josef Prusa, one of the fathers of the RepRap movement, as a one-person startup and it has managed to grow to more than 160 people.
Technical specification
Power supply:

from 110 V-220 V (AC - AC)

Display:
LCD
Precision printing:
10 x 10 x 5 microns
Print speed:
200+ mm/sec
Height of layer
from 0.05 mm to 0.45 mm
Nozzle diameter:

standard: 0.4 mm

Supported filaments:

PLA, ABS, PET, HIPS, PP, Flex, Ninjaflex, Laywood, Laybrick, Nylon, Bamboofill, Bronzefill, ASA, T-Glase, fiber-reinforced, polycarbonatefilaments...

Diameter of filament:
1.75 mm
Mode of operation:
Online or from the SD card
File format:
STJL, obj, jpg
Software:
Cura, KISSlicer, Simplify3D, Slic3r
Calibration:
automatic calibration of the axes XYZ at 9 points / axis correction table
Number of extruders:

1

Filament sensor:

Yes

Power Panic:

Yes

Compatible with OctoPrint:

Yes

Additional sensors:

4 thermistors,fan speed sensors , offset layers

Features:

Gears Bondtech, Noctua fan, super quiet the Trinamic drivers

Print size:

magnetic gesk with changeable heatbed from spring steel with PEI

Nozzle temperature:
max 280 °C
Temperature of desktop:
max. 120 °C
The dimensions of the printer:
419 x 419 x 381 mm
Print size:
250 x 210 x 200 mm
Weight:
6,35 kg
Attention!
You should always make sure that the seal in the first layer is adjacent to the top!
More information can be foundin the video.
Included
Printer (assembled)

1kg grey filament PLA
8GB SD card
Materials were borrowed from:https://pl.prusa3d.com/