Description: sponge for cleaning spearhead - round - 5 pcs.
Round cleaning sponge with diameter of about 50 mm. Indispensable during soldering work to clean the soldering tips from tin residues and other impurities. The sponge should be soaked in water during work.


Items sold in packs of 5 pieces.
Specification of sponge
For cleaning soldering tips
Diameter of product: 50 mm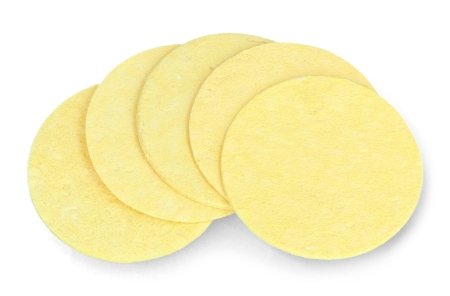 We offer different sponge cleaners forcleaning arrowheads.