Description
The module is equipped with 1-channel relay, semiconductor SSR with a constant control voltage of 5 V DC and AC voltage switching between the values from 100 VAC to 240 VAC. Rated current is 2 A.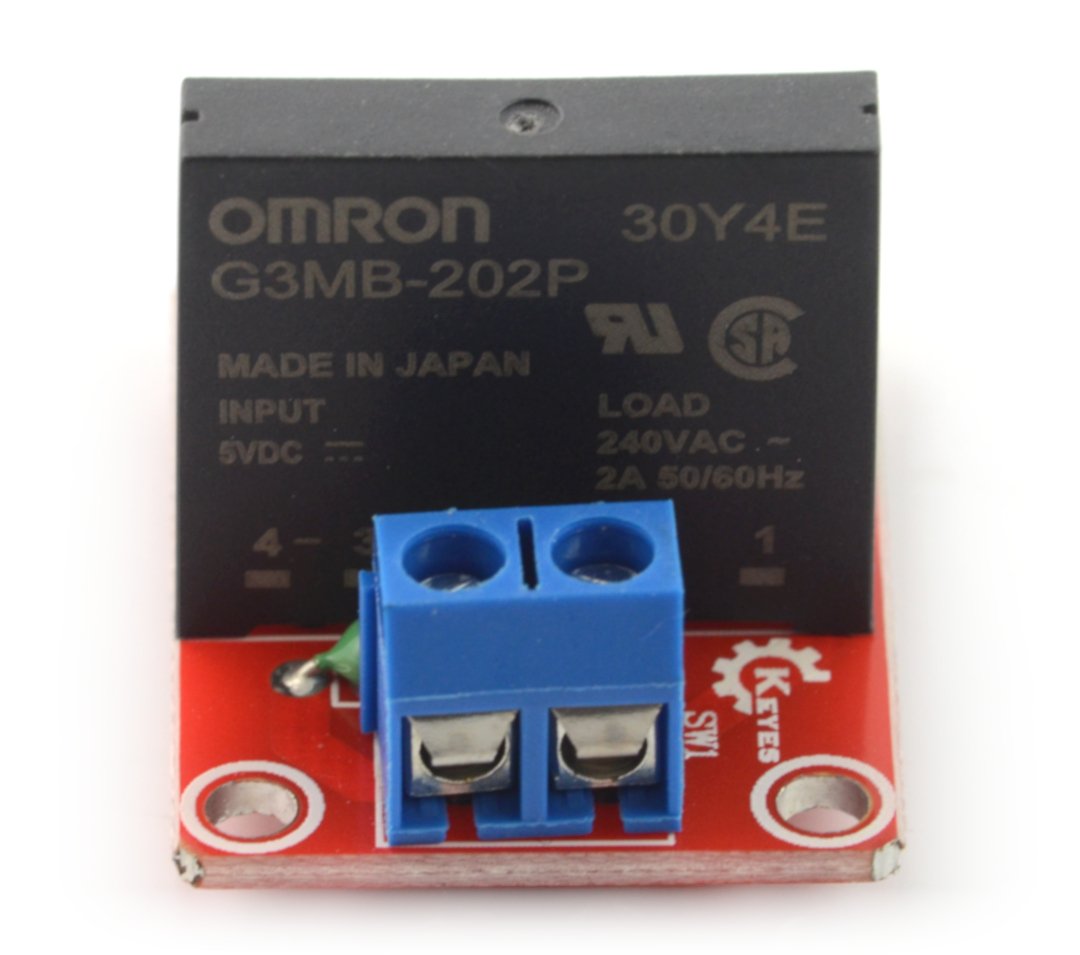 Through the use of semiconductor technology, relay has no mechanical contacts which positively affects the service life of the equipment. No contact also meansno noise during switching.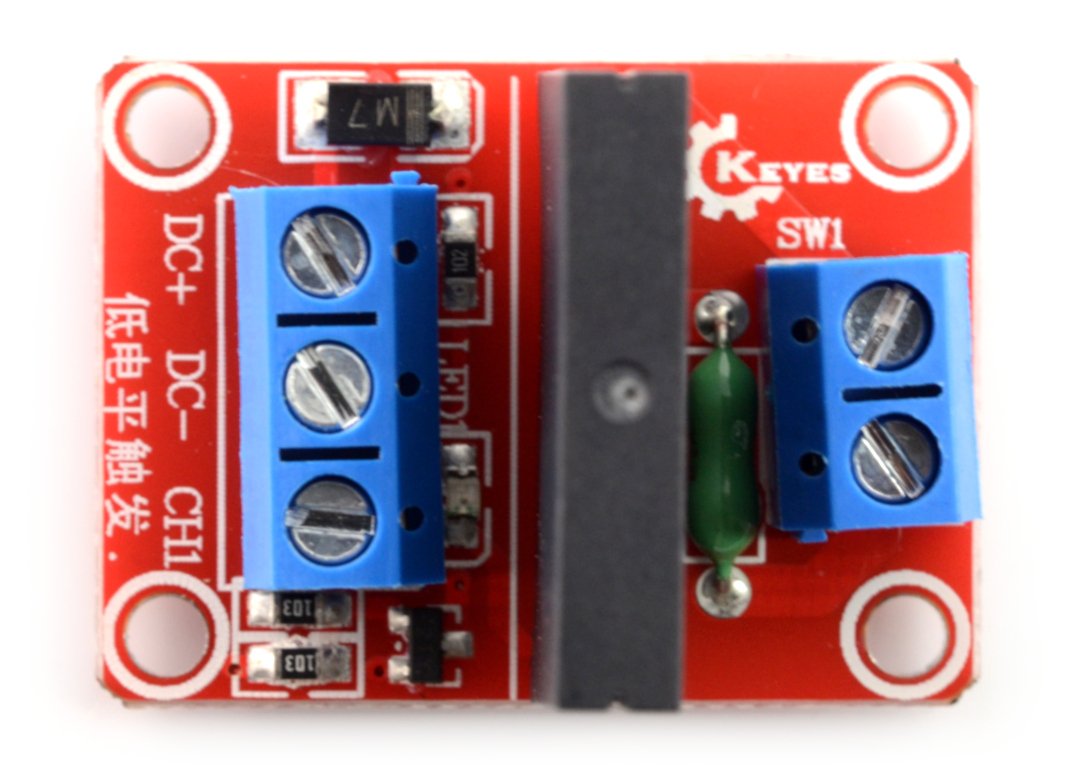 The module has pins in the form of bolted ARK connections.
Pin
Description
DC+
The supply voltage of 5 V.
DC-
The ground of the system.
CH1

Control inputs of relays, enabled by the low status.

SW1

Connectors shorted after the detection of low status

on the control input.
Specification
Relay: Omron G3MB-202P (documentation)
Working voltage: 5 V
Load voltage: 100 V to 240 V
Rated current: 2 A
Temporary current: 30 A
Current consumption: approx. 12 mA
Number of channels: 1
Response time: 1 ms
Insulation: optotriac
Dimensions: 34 x 25 x 25 mm