Product description: Triac BT139-600E 600V/16A - THT
Triac BT139-600E in the case TNT TO220. Supports voltage Vdrm up to 600 V and current It 16 A. The current of Ig gate is no more than 25 mA.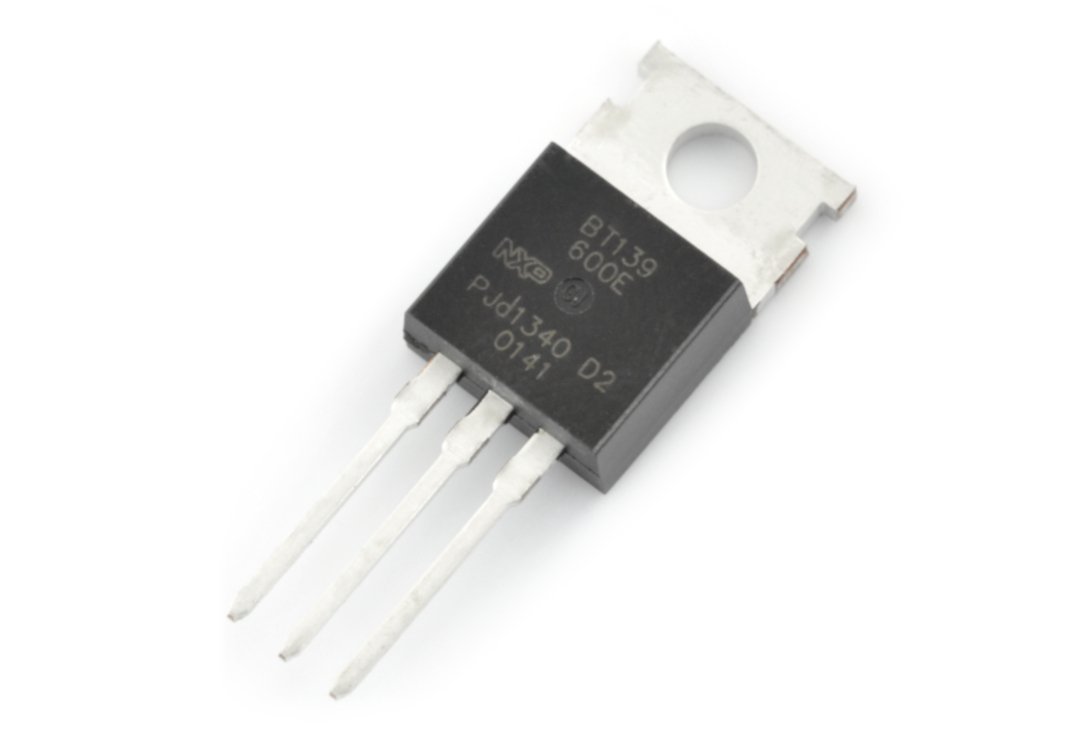 Specification of triac BT139-600E
Voltage Vdrm: 600 V max.
Current It: max. 16 A
Current of Ig gate: 25 mA max.
Case: TO220 (THT)

Details in the documentation.