Description of product: DFRobot Gravity v2.1.0 - digital meter of power consumption I2C
A module that allows you to measure electric energy consumption of up to 26 V / 8 A. The maximum measurement error is approx.0,2%(before the first use, it requires a simple calibration). It can be used tomeasure the actual current consumption or evaluationof the service lifeof the battery.The kit includes a cable adapted to Gravity DFRobot IO Expansion Shield.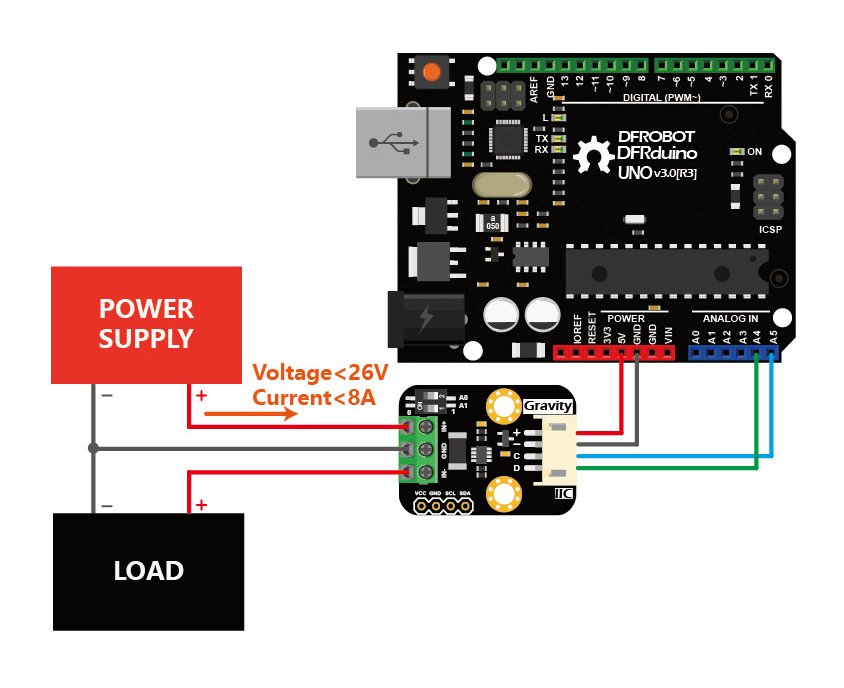 The application of the energy consumption meter
Solar power management
The battery indicator
The indicator of the power consumption of the electric device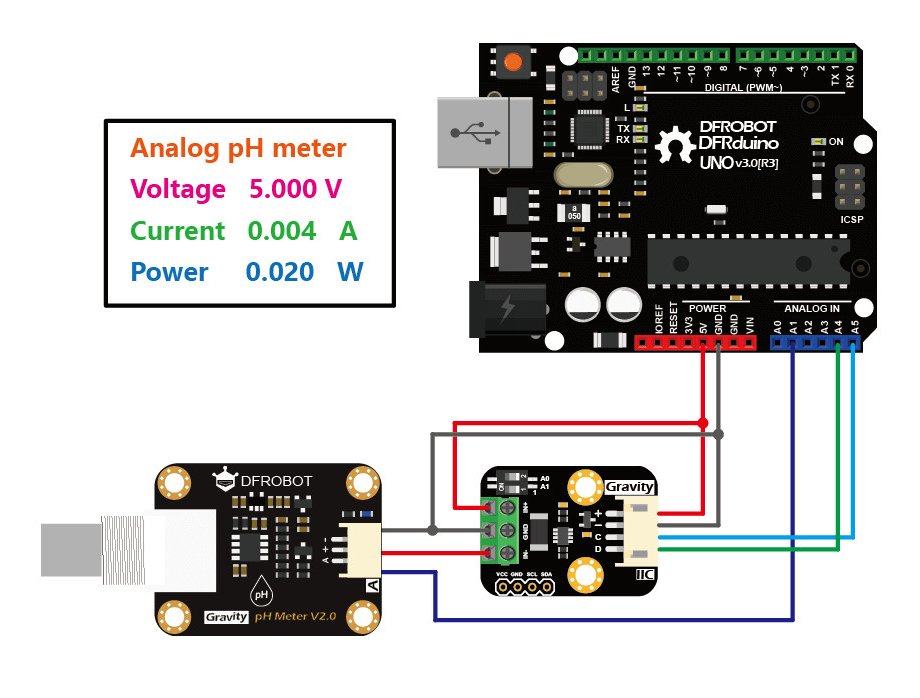 Example of connection with Arduinoandanalog PH sensor
The chip usesTI INA219system with the zero temperature of drift of monitoring the current/power and resistor of 10mΩ with high power of 2 W and low temperature of drift. The resolution of voltage and current is4 mVand1 mA. The module has4 I2C addressesselectable withDIP switch. It accurately measures the high, bi-directional currents which is especially useful in applications that usesolar orbattery  power in which the rechargeable battery should be charged and discharged.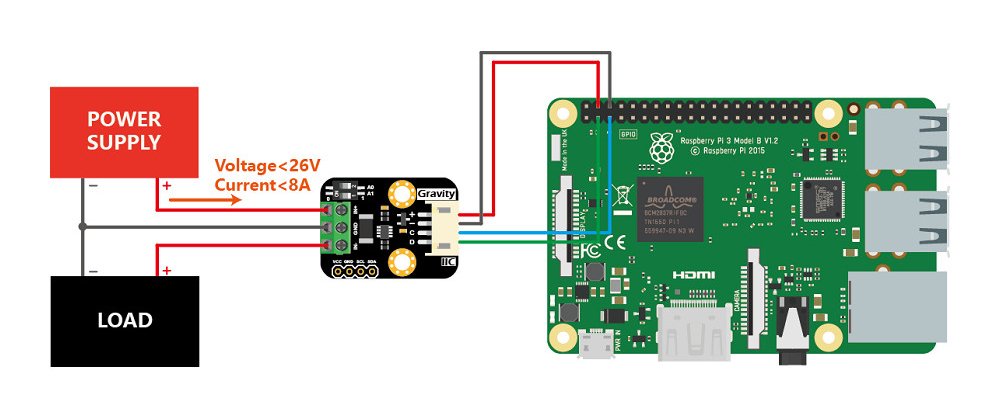 Connection example withRaspberry Pi
Specification of meter of power consumption
Version: 2.1.0

Supply voltage: from 3.3 V to 5 V

Voltage measurement range: 0 V to 26 V

Resolution voltage: 4 mV

Error of voltage measurement: up to 0,2% (typical)

Measuring range of the current: from 0 to 8 A (bi-directional)
Resolution of the current: 1 mA
Error of current measurement: up to 2% (typical, it requires manual calibration)
The range of power measurement: from 0 to 206 W
Resolution power: 20 mW (hardware) / 4 MW (software)
Quiescent current: 07 mA
Interface: I2C Gravity
I2C address: 0x40, 0x41, 0x44, 0x45
Dimensions: 30 x 22 mm
Weight: 4 g